Sorry Kylian, but Ligue 1 is a 'Farmers League'
Just after 37-year-old Dutch referee Danny Makkeli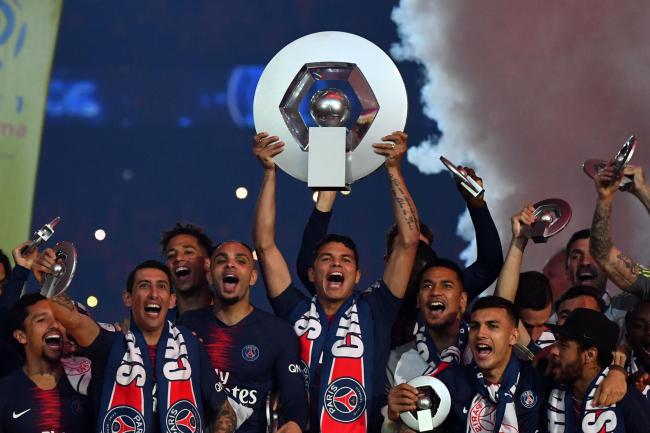 Just after 37-year-old Dutch referee Danny Makkelie put his whistle to his lips and blew for full-time in the quarter-final clash between Manchester City and Lyon, Kylian Mbappe sent out a tweet that read 'Farmers League,' accompanied by a clown emoji. "Finally," you could imagine Mbappe whispering to himself as he took aim at those who have relentlessly mocked Ligue 1 over the years for its lack of quality.
FARMERS LEAGUE 🤡

👏🏽👏🏽👏🏽 @OL

— Kylian Mbappé (@KMbappe) August 15, 2020
The 21-year-old had every right to revel in the fact that there were two French teams in the Champions League semi-finals given how often that term is used to describe the French top flight. There would have been a few people, however, slightly bemused at the fact that Mbappe had taken such umbrage with the 'farmers league' reference. It did, though, feel like a moment where a young man was getting something off his chest and defending the reputation of a league that is played in a country that he loves.
But once everyone had stopped liking that tweet and the cold light of day arrived, the question could be asked: is Ligue 1 a competition devoid of quality and competitiveness? After a mere five minutes thought, anyone will find that the answer is a resounding yes.
Let's begin with a look back on the league since 2013, out of the last eight Ligue 1 seasons, PSG have won seven. Monaco pulled off a thrilling title win during the 2016/2017 season to halt the procession momentarily but once the vultures had picked apart that championship-winning team, which included the likes of Benjamin Mendy, Bernardo Silva, Fabinho and none other than Kylian Mbappe, normal service was resumed.
Indeed, PSG had a look at who was standing in their way down south at the Stade Louis II and decided that Mbappe was a must-have in order to weaken Monaco, but more importantly to strengthen their own team. Since his arrival at the Parc des Princes, Mbappe has won three consecutive Ligue 1 titles and Monaco have gone on to finish 2nd, 17th, and 9th. We can all probably agree that the principality's threat has been neutralized.
Furthermore, in these last three seasons, PSG have won Ligue 1 by over 10 points on every occasion and during the 2015/2016 season, they won it by a mammoth 31 points, finishing the campaign on 96 as second-placed Lyon limped home to record 65. When PSG do win, they put real daylight in between themselves and whoever comes second.
So yes, Kylian, Ligue 1 isn't as much a competition as it is a race to see who will be runners up.
Now, that's not to belittle the run that PSG have had in this season's Champions League. Far from it, they could indeed go all the way with the PSG - Bayern Munich betting suggesting that it will be a close-run final with Bayern just ahead at odds of 21/20. Still, history could well be made and PSG may indeed go on to win their first-ever Champions League trophy.
But as for proceedings back home in Ligue 1, well, the stats do say it lacks any real rivalry and that's probably why punters around Europe often rudely refer to it as a farmers league.
In conclusion, you'd have to say that there is still time for Mbappe's tweet to come back to haunt him and you fear that it has the potential to age extremely badly as we all know one swallow does not a summer make. Indeed, should the unthinkable happen and Robert Lewandowski and co. run riot in Lisbon, Mbappe may well want to switch his phone off for the next few weeks.