Should Harry Kane Be Considered England's Greatest Ever Striker?
In the November international break England strike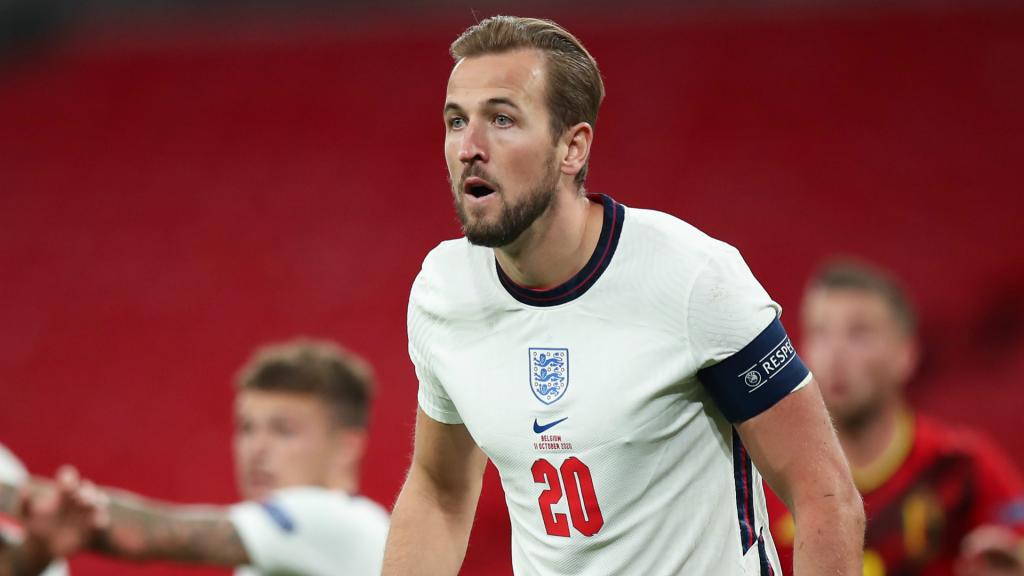 In the November international break England striker Harry Kane plundered another seven goals for his country, putting his Three Lions tally at 48 from only 67 games. Wayne Rooney's record of 53 goals is now in touching distance for the Tottenham Hotspur man, who could easily go on to set an unprecedented tally for future generations to struggle to beat. The question is, should Kane now be considered the country's greatest ever striker? The stats certainly seem to back up the claim.
Kane is England's Best Hope at Glory
Not only is Kane hunting down English legends like Bobby Charlton and Rooney, but he is also being incredibly prolific in the process. No other England player has made it to Kane's goal tally in so few games, and it now seems plausible that the 28-year-old could make it to 100 goals for his country by the end of his career.
Kane's latest four-goal haul against San Marino fired England into next year's World Cup in Qatar, where Gareth Southgate's men are expected to be among the main contenders for the trophy. Indeed, according to the football odds, England can be backed at 8/1 to go all the way in the tournament. It feels like the Three Lions have a genuine chance with Kane on the pitch, as he can strike fear in the world's best defenders. If the captain can win the World Cup, he will surely go down as the greatest goal scorer in England's history.
Will Conte Make Kane Even Better?
Kane has worked under a couple of world-class managers already in Mauricio Pochettino and Jose Mourinho. The former discovered the striker's talents and helped mould him into the deadly hitman he is today, while the latter managed to nurture Kane's playmaking skills and helped him to add more assists to his game. Now that Antonio Conte has taken on the job of head coach at Spurs, Kane has the opportunity to learn from another genius of the game.
Conte has a reputation for taking strikers to another level, and he most recently did this with Romelu Lukaku at Inter Milan. While at Manchester United, the Belgian often looked out of sorts. However, under the Italian's management, Lukaku was deadly. He went from scoring 12 goals at Old Trafford in the 2018-19 Premier League campaign to 23 at the San Siro in 2019-20. He followed this up with another 24 goals the next season.
Conte is likely to make minor modifications to Kane's gameplay to take him to an even greater level of proficiency. This could be in the form of diet alterations, or slight changes to where the striker should be positioned within the box. It is reasonable to assume that Kane will improve under Conte.
Kane's rise to the top in an England shirt has been sensational, and he looks set to break more records for his nation. Kane will probably go down as the best striker in the country's history no matter what, but this status would be solidified if he wins the World Cup.