Ronaldo Announced as LiveScore's Global Brand Ambassador
Global sports app, Live Score, has announced a par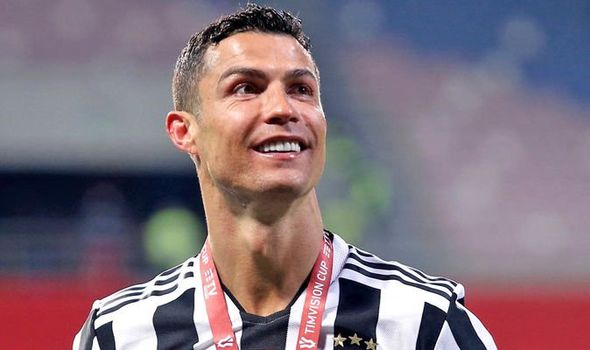 Global sports app, Live Score, has announced a partnership with well-known Portuguese footballer, Cristiano Ronaldo.
Ronaldo is one of the best players in the world now (he and Messi, of course!). He plays in the position of an outright striker or winger.
The best advantages of Ronaldo are speed, dribble, head kicks and jump for a high distance. There are a lot of fans who would argue that Cristiano or Messi is the greatest sportsperson in history. However, this does not mean that we are lucky to have watched both players and witness their rare skills!
LiveScore provides an instant match's result, lineups, fixtures, live updates, event details, players' news. Through this partnership, the company seeks to promote its brand around the globe.
From the UEFA European Championship to the World Cup. This partnership will last for two years, during which Ronaldo will be the global brand ambassador for LiveScore.
Furthermore, the partnership contract provided for the publication of advertising for the company through the official accounts of Ronaldo. This will enable the company to reach half a billion followers on social media!
What Are The Reasons For Partnership?
The year 2020 saw rapid development in the services provided by LiveScore. Due to the suspension of sports matches and the tendency of spectators to watch live broadcasts of virtual sports. Therefore, the company sought to diversify its services and reach a larger base of fans through this partnership contract.
The partnership between the aspiring broadcaster and the five-time Ballon d'Or winner is a very important step for LiveScore to become a major global sports media powerhouse. Competing with big names such as ESPN, fuboTV and YouTube TV.
LiveScore Marketing Director Ric Leask said; "Currently, there is no athlete more prominent than Ronaldo who continues to shine and break records in every game he plays. To date, Ronaldo has scored 777 goals and won 31 national, regional, and global titles. So we believe he is the greatest athlete ever.
Ric Leask added: "Because Ronaldo's main strengths are speed and simplicity. He was the player closest to our brand because we also have those qualities!"
The primary objective of the partnership is to capitalize on his popularity in promoting the LiveScore brand. The company will also be entitled to use Ronaldo's images in its campaigns across stadiums. Also, through social media platforms to attract sports fans to subscribe to our service.
More Info About LiveScore
LiveScore company services are available in 200 countries. It continues to attract more fans and spectators with its premium content.
This company is looking to get more subscribers after it has partnered with Ronaldo. This partnership will make it reach millions of fans around the world.
For his part, Ronaldo expressed his happiness with this partnership. Also, he indicated that he uses LiveScore services to find out the matches results! In addition, he expressed his enthusiasm for LiveScore which will serve his fans and fans around the world.
How to download livescore app?
You can download LiveScore app easily through the brand website. Also, you can find it in Google Play and App Store easily. However, if you don't have enough storage, you can use their website.
Can I watch sports matches via LiveScore?
At the current time, the LiveScore app doesn't offer a live stream service. However, you can sign up at any reputable sports betting site and watch any sporting event for free. All you need to do is placing a $1 bet within the last 24 hours. To learn more about the best sports betting sites not on gamstop, that you can register at, click on the previous link! Besides watching live events, you can also get a wide range of lucrative bonuses. Play casino games that have fast-playing pace and huge winnings. These sites are completely safe and secure, as they hold licenses from known committees. Protects the players' data with SSL and TSL encryptions.