Ronaldinho: ''Everyone said I was finished''
Ronaldinho: ''Everyone said I was finished''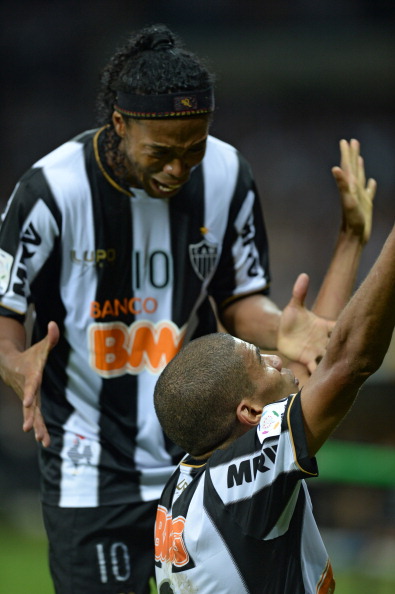 Former Barcelona and AC Milan start Ronaldinho was thrilled with Atletico Mineiro's Copa Libertadores glory after they beat Olimpia on penalties, on Wednesday night, but hit back at critics who claimed the striker was in decline.
The Brazilian side were beaten 2-0 in the firsr lag of the final in Paraguay, but turned the events around in the return, thanks to goals from Jo and Leonardo Silva, before ultimately triumphing on penalties.
After celebrating the trophy with his Mineiro team-mates, Ronaldinho told Reuters: "This is the reason why I returned to Brazil. This is the one trophy that was still missing.
"Everyone said that I was finished and that my time was over. Let them talk now..."
Wednesday's success meant that Ronaldinho joined an elite group, who also clinched both the Copa Libertadores trophy and the Champions League title, namely Cafu, Roque Junior, Dida, Carlos Tevez, Walter Samuel and Pablo Sorin.