New Types of Sports Betting Exchanges Are Emerging: Here's What You Should Know
Sports betting exchanges have been creating a buzz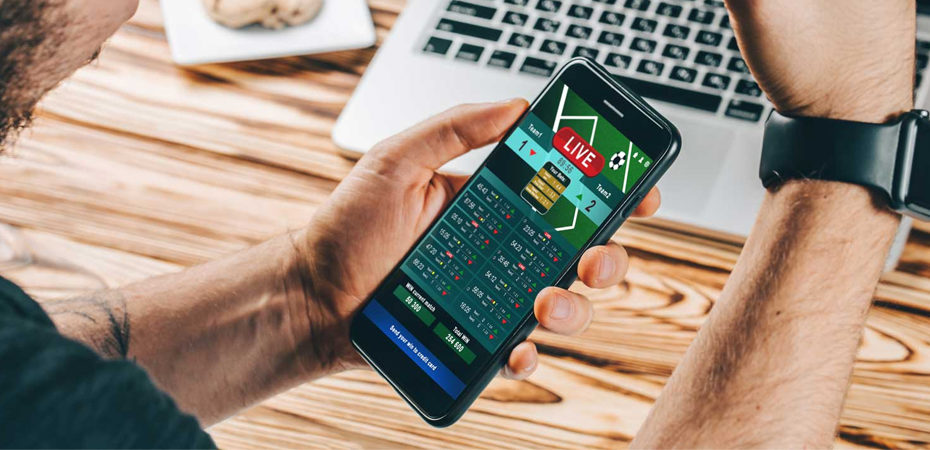 Sports betting exchanges have been creating a buzz in the last few years, so much so that entirely new types of sports betting exchanges are emerging in the U.S. But how exactly does a sports betting exchange work? What new types of betting exchanges and what new forms of gambling are available? And what new opportunities can you enjoy because of them?
The Basics of Sports Betting Exchanges
A sports betting exchange is a platform designed to facilitate direct sports betting through technology which matches buyers and sellers of sports betting contracts - similar to the stock market. Thanks to exchanges like these, you can often place bets mid-game, place bets for lower fees than traditional sportsbooks, and avoid being banned or limited.
Sports betting exchanges, in this way, function almost like the Nasdaq stock exchange; the platform allows individual users to freely trade assets with one another.
There are several benefits to using this type of platform, including:

More betting options. Gamblers are no longer restricted to only the most traditional forms of betting. With more betting options and much more flexibility for how you time and execute your bets, you have a world of possibilities in front of you. Whether you gamble with the intention of turning a profit or you just gamble for fun, this is a step in the right direction.
In-game betting. Sports betting exchanges also provide more opportunities for in-game betting. As the game develops, you can make different decisions based on the new information you acquire – and update your positions according to the present moment. Again, this is an advantage for several reasons; it can help you manage your money more efficiently and add more excitement to the event at the same time.
Convenient usability. Some people love new sports betting exchanges because it minimizes (and in some cases eliminates) most of the headaches and obstacles that stood in the way of gamblers in the past. These platforms typically have highly intuitive apps, offering an abundance of informational and training tools to help new gamblers make better decisions and place bets easier.
Low costs. Transaction fees on sports betting exchanges tend to be minimal, freely allowing people to make the most of their gambling bankroll. Fees vary, so always understand what you're paying before you commit to anything.
Social dynamics. Sports betting exchanges also offer an interesting social element. If you and your friends typically get together to watch live games, or if you have friends who love gambling, you can use these apps as a bonding tool – and make trades with each other in real time.
The New Generation of Sports Betting Exchanges
Why are we seeing such an uptick in the world of sports betting exchanges?
In 2018, the U.S. Supreme Court overturned a law that previously banned sports betting across the United States. While certain types of sports betting are still illegal in some states, policies on sports betting have loosened all around the country. We're moving in a direction with greater accommodations for sports betting, from both a legal and cultural standpoint. Accordingly, we've seen a massive rise in consumer demand.
Together, these factors have inspired entrepreneurs to create more dynamic, easily accessible sports betting tools for individuals to enjoy. And with each new success in this field, more entrepreneurs are called to action.
How to Get Started
If you're interested in getting involved with sports betting exchanges, these are some of the best steps to follow:

Pick an app that seems friendly to newcomers. Some apps are inherently more complicated than others. The best apps are designed to be user-friendly for newcomers and experienced gamblers alike. For example, Sporttrade is a new sports betting exchange that appeals to newcomers and seasoned gamblers alike - and it has a host of betting options to discover.
Understand the risks and rewards of gambling. Before gambling in any form or context, make sure you understand the full risks and rewards of gambling. In line with this, only bet an amount of money you could tolerate losing.
Improve your knowledge of sports betting terms. If you're new to the world of sports betting, the terminology can be a bit overwhelming. That's why it's a good idea to spend some time brushing up on your knowledge and improving your understanding of terms and statistical analyses.
Place your first bet. When you're all set up on your new app, you'll be ready to place your first bet. Start small and bet on a team you're familiar with.
Sports betting isn't for everyone. But for those who love to spice up their favorite sports or enjoy the thrill of a potential gambling win, it's an engaging and rewarding hobby. Thanks to sports betting exchanges, sports betting is more exciting than ever before – and betting exchanges are only getting more popular from here.