New England Patriots Owner Robert Kraft Supports Boom Entertainment With Investment in Recent Funding Round for Online Sports Bettin
In yet another sign of the rise of popular support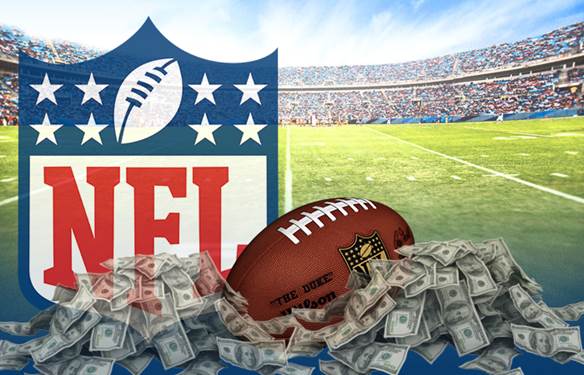 In yet another sign of the rise of popular support in online gaming for sports betting, Robert Kraft, owner of the New England Patriots, recently through in his support for Boom Entertainment, an organization developing predictive game apps.
Boom Entertainment just finished collecting approximately $15 million in a round of Series A funding, according to Gambling News. Kraft was among the investors, which include Rush Street Interactive and Golden Nugget Online Gaming.
Boom Entertainment's Role in Legal Sports Betting
For context, Boom Entertainment has undergone a rebranding, as it previously went by Boom Sports. The company develops and runs games for a community of millions of players. One of its best-known offerings is NBC Sports Predictor.
Other gaming-oriented products from Boom Entertainment include:

Tim Horton's NHL Hockey Challenge
PlayBarstool
NASCAR Jackpot Races
MSGN Pick'em
YES Pick N' Play
Chirp Golf
This list of products shows the wide range of fans and types of sports that a business like Boom Entertainment can infuse with the fun and excitement that comes with gaming online. The loyal fan base of users of these products can be seen as being eager to place legal sports bets on New England Patriots games as well.
In partnership with various casinos, sports books, sports leagues, media concerns, Boom Entertainment is now poised to influence how millions of sports fans will be betting, as well as improve the experience they have enjoying live games.
"Sports fans and casino players are craving something more – new products and new games that will transform how they consume sports and how they are entertained," noted Boom Entertainment's CEO Stephen A. Murphy, per PR Newswire. He explained that, "With this capital infusion, we will redefine what real-money gaming looks like by introducing new ways to bet on sports and new experiences for players."
Robert Kraft's Investment Indicates New Confidence in Online Gambling
Robert Kraft may be well known for being the owner of the New England Patriots, but he wears many hats. He is the founder, CEO and chairman of the Kraft Group. Kraft's portfolio is diverse, with brands and businesses from the worlds of entertainment and sports, of course, as well as in venture investments. He also has holding in the paper packaging industry.
Kraft has been a fan of the game of football his entire life. Before he purchased the Patriots, he had been a season ticket holder. He was a loyal attendee, going to games at all of the team's previous venues in Boston, including Boston University Field, Boston College's Alumni Stadium, Harvard Stadium and Fenway Park.
Once he bought the team in 1994, his goal was to deliver championship cheers to the New England fan base. In that endeavor he achieved remarkable success, with the team getting into the playoffs in 1994, the year he purchased the franchise.
Not only did ticket sales climb to the point of selling out routinely, Kraft saw to it that fans were more engaged with their team. The team's popularity solidified, with sold-out games leading to no more broadcast blackouts. Fans could see every game on TV, at home and on the road, which further contributed to the team's forward momentum.
Robert Kraft's Long-time Interest in Supporting Sports Is Shared By Other Investors in Boom Entertainment
Kraft didn't stop with his purchase of the New England Patriots. The Kraft Group launched a project between 2000-2002 to construct Gillette Stadium.
It was the first time in history that developers privately financed a stadium without needing to charge personal seat license fees to those holding season tickets. This gave the New England Patriots a new home, in a premiere venue that the fans would be attracted to visit and root for their team.
Rounding out the stadium, the Kraft Group augmented the site by building Patriot Palace in 2007, to serve as an entertainment destination and lifestyle center.
Along with Robert Kraft's investment, other entities that participated in the first round of funding for Boom Entertainment include:

Defy Partners
Golden Nugget Online Gaming
Rush Street Interactive
TEGNA
Bettor Capital
Velo Capital
Alpha Bridge Ventures
Heatwave Partners
A New Era of Legal Online Sports Betting
Robert Kraft is aware that giving fans a convenient and safe way to participate in legal sports gambling should boost engagement with their teams.
After all, the idea of potentially making a windfall when your favorite team does well can make it much more exciting to watch from the stands or on TV.
The fact that Boom Entertainment is a well established player in the gaming space with interest from significant investors indicates fans can look forward to profiting when their heroes succeed on the playing field.
See more news related to Robert Kraft here: https://www.espn.com/nfl/story/_/id/31585923/new-england-patriots-owner-robert-kraft-gifted-new-bentley-celebrity-friends-80th-birthday