Most Important Football News In 2020
Whether you are a fan or interested in sports bett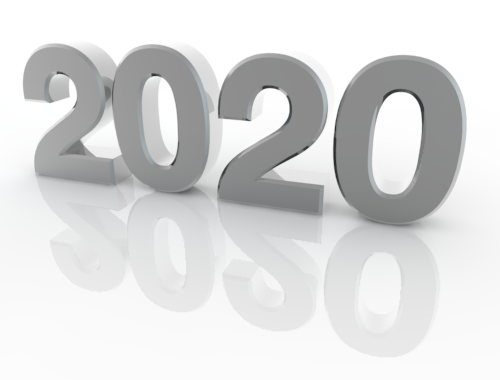 Whether you are a fan or interested in sports betting online, 2020 was a very active year for football. The football industry was naturally affected by the COVID-19 outbreak, and FIFA had to develop new practices in many areas. However, there have been good developments, and new regulations have emerged, for example, on third-party influence and ownership. Below, we list the most important news in the football industry in 2020 and let you see what's going on at a glance.
International Match Protocol Approved
The first news is about the matches and leagues canceled due to the COVID-19 outbreak. FIFA published an international match protocol in October 2020, setting new rules during the pandemic and relaunching international football (in a way). The protocol was shared with 211 member associations and 6 confederations of FIFA. The new protocol determines which new rules the matches and leagues are subject to. These rules include:
Players, delegates, and officials will be regularly monitored and tested for COVID-19
Attention will be paid to hand and respiratory hygiene, and all necessary measures will be taken to provide them
Attention will be paid to physical distance
Communication and awareness will be created regarding risky situations
Special quarantine rules will be applied for COVID-19 patients
The new rules will be implemented in the FIFA World Cup 2022, and participating teams will be allowed to use up to five substituted players. In other words, if football players test positive for COVID-19, changes to the team will be allowed. These rules also set new conditions for transfers. These conditions include:
If a player transfers to another team, they will remain in quarantine for 5 days
If traveling to another city or region for the match is required, the 5-day quarantine rule will apply to everyone
It is clear that these new rules will cause a change in match schedules, but we will see what they will encompass when the FIFA World Cup 2022 qualifying matches begin. It seems the 2021-2022 football season will be quite a different one.
Trinidad and Tobago Football Association Is Suspended
The Trinidad and Tobago Football Association (TTFA) has been suspended for failing to comply with numerous FIFA regulations. TTFA allegedly violated 59 rules, including COVID-19 measures. TTFA had been warned about these problems before, and it was given until September 23 to correct all the deficiencies. Interestingly, TTFA chose not to fix any issues, and therefore its FIFA membership was suspended. It was stated that if it fixes the problems, its membership will resume, but it seems that TTFA will not be a part of the FIFA World Cup 2022. We hope we are wrong: TTFA has a 112-year history and has many championships in its past.
Third-party Influence and Ownership Manual Published
For the first time in FIFA history, a manual for Third-party influence [TPI] and Third-party ownership [TPO] has been published. TPI and TPO were among the topics discussed in the football industry for a long time and were important both in terms of ethics in player transfers and the contractual stability between players and their clubs. This manual contains detailed regulations on both issues. The aim is to determine the rules of the player transfer system and to draw the legal limits of the transfer agreements. It also determines and restricts the role of stakeholders in these agreements. Likewise, it protects the rights of stakeholders. This manual is extremely important as it clearly determines the transfer ethics rules, one of the most important problems in the football industry, and can be downloaded from here.
New International Match Schedule Announced
As known, many international match schedules canceled and/or postponed due to COVID-19: This has unsettled football fans. New international match calendars announced by FIFA can make them smile again. According to these new calendars:
The interval of 31 August - 8 September 2020 in the men's international match calendar is postponed to 24 January 2021 - 1 February 2022 for all confederations except UEFA.
Again, the men's Concacaf Gold Cup 2021 will start on 28 June 2021.
It has been decided that the Women's Olympic Football Tournament will be held from 21 July to 6 August 2021. Normally, this tournament was supposed to be held from 22 July to 7 August 2020.
In other words, we should not expect much from 2020, but the international football excitement returns in 2021. And by 2022, everything will be like "good-old-days" once again. We are excited about the upcoming matches and tournaments: Hopefully, we will be able to cheer again for our favorite teams pretty soon.