Misfiring Gunners wrong not to include Ozil in their attacking arsenal this season
Be careful what you wish for, a saying often used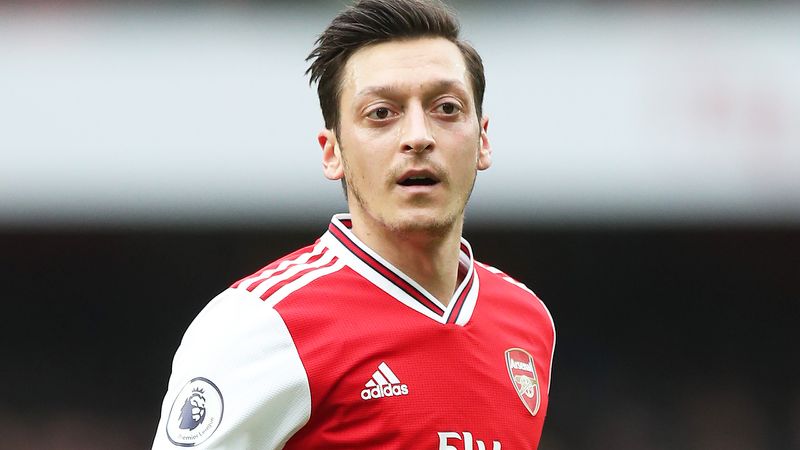 Be careful what you wish for, a saying often used to warn someone when they perhaps do not fully comprehend the potential downside to the changes that they long for. Towards the end of Arsene Wenger's reign at Arsenal, many observers from outside the Emirates stadium, with possibly a more discerning view of the goings-on, would have issued this same warning to any fans of the north London side.
That's not to suggest that Arsenal fans aren't a better judge of the problems at their club than people who don't support them, but towards the end, the abuse directed at Wenger and general indignation from the terraces on match day went beyond parody. You almost needed to take a step back from it all to effectively gauge the good from the bad.
"He's put up with the most appalling abuse and he's stood it with dignity and stoicism."

Arsenal fan Jeremy Corbyn talks about his memories of Arsene Wenger, who is resigning as manager after 22 years at the club, pic.twitter.com/qi9kBXWMuk

— Channel 4 News (@Channel4News) April 20, 2018
Admittedly, Wenger's fragile-yet-silky footballing philosophy had overstayed its welcome in the end, which led to the fans, demanding in no uncertain terms that the team shore up the back even if it came at the expense of goals scored.
So in came Unai Emery as Arsenal head coach - he wasn't capable of doing that and so he was sent on his way. Arsenal's current manager Mikel Arteta has to some degree been more successful as the Gunners have only conceded six goals in their five games this season. Only Dean Smith's Aston Villa have conceded fewer in the Premier League, but that is perhaps more of an anomaly than a realistic indication that Villa have somehow become defensively sound overnight.
So whilst Arteta has made the Gunners a more cohesive unit that is harder to break down at the back, he now has the problem of a lack of goals at the other end, which makes Mesut Ozil's omission from their Premier League squad even stranger. You might say that the decision is justified as the Gunners are at a mere 7/4 in football betting for a top-four finish, but there's a long way to go yet this season. Strength in depth is always crucial when the winter months arrive. And, in any case, this is hardly a journeyman footballer we are talking about - Ozil is the Rolls-Royce of football's number tens.
This latest decision, however, now means that Ozil will play no further role at all for Arsenal this season after also being left out of their Europa League squad. The club have taken a principled decision on the matter, you would have to say, as the German World Cup winner earns in the region of £18 million a season at the Emirates. Indeed, earning £350,000 a week and being told to stay at home on game day does seem a monumental waste of the club's resources but Arteta and the Arsenal board seem at peace with their decision.
Now, Ozil's a complicated character, and stories of him refusing a wage deferral in order to help stave off redundancies at the club do leave a bad taste in your mouth but perhaps, most importantly, we are yet to hear Ozil's side of the story, and history tells us that there are always two of those. Until then, the midfielder should be afforded the right not to be judged on purely the club's version of events.
Mesut Ozil has been left out of Arsenal's 25-man Premier League squad and may have played his last game for the club, per @JamesOlley pic.twitter.com/LDfpiRnDpr

— B/R Football (@brfootball) October 20, 2020
Naturally, you can see why this financial impasse has led to what appears to be an irreparable breakdown in the relationship between club and player. But Arsenal's principled approach may in time look to be nothing but stubborn pig-headedness that was born from frustration, especially as they look short of ideas up front. It probably doesn't need saying but it's never a good look when a manager is in charge of a misfiring team and has simultaneously also chosen to discard one of the Premier League's greatest ever attacking players.
But then that is what manager Mikel Arteta has wished for - a team without Ozil. Time will tell if he should have been a bit more cautious with his desires.