Manchester City Need The Real Jack Grealish To Come To The Party
Manchester City have picked up from where they lef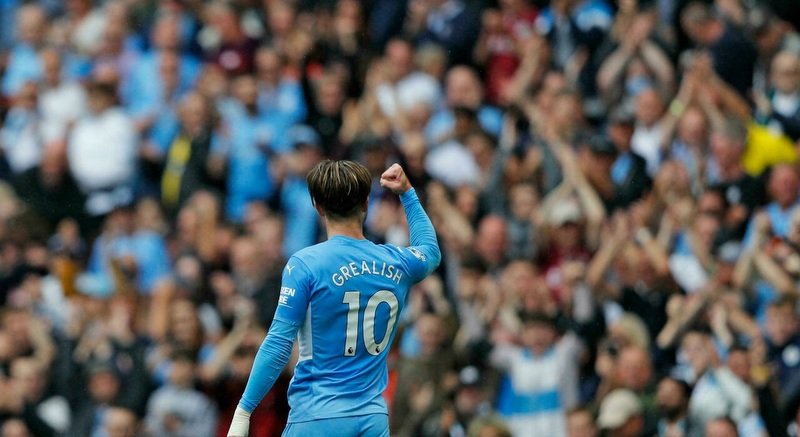 Manchester City have picked up from where they left off last season: dominating teams with their sheer force of nature and relentless pressure. In their first two Premier League games, they have scored 6 times and conceded absolutely 0 against West Ham and newly-promoted Bournemouth. In the first game at West Ham, Jack Grealish started, and played 90 minutes, although he was mostly ineffective for large patches of the game.
In the second game, he came on for Phil Foden at half time, and made some good attacking rules, playing a bit more centrally as Cancelo offered more width on the left. He had a part in City's fourth goal, but Pep Guardiola and the City fans expect much more from him. They need the player that they shelled out £100m on, a player they expected to elevate them to new heights.
The former Aston Villa captain was electric in his final campaign at Villa Park, offering creativity in enormous proportions, and everything that Villa did happened through him. However, at City, there are a plethora of players that offer the same thing he does, and it appears that he has not quite mastered the Pep style of play, and that might work against him. At City, the emphasis is on fast-paced football at certain moments of the game, and at other times, they play with so much control that stifles the opposition.
With Raheem Sterling most especially gone, Grealish has the chance to make the left wing position his own, but his first two performances of the season leaves a lot to be desired. With the World Cup approaching and a fierce competition for places in the England squad, Grealish needs to step up. He is running out of time and excuses at City, and the City fans, who have stuck with him from day 1 and enjoyed the sheer joy he radiated during the trophy parade of the Premier League last season want him to wow them on the pitch, and not just off it.
The next 3 months will be crucial, and Jack himself holds all the aces. It would do him well to deal well.
THE ODDS
Man City have won two of their last league games.. Head to casino en ligne canada for more traditional gambling fun if you're reading stateside.
Or if you're closer to home try online casinos in canada for the latest odds and offers.