Live Blog: Matchday 46 in the Championship
How it is:Promoted: West Brom, StokePlay-offs: Hul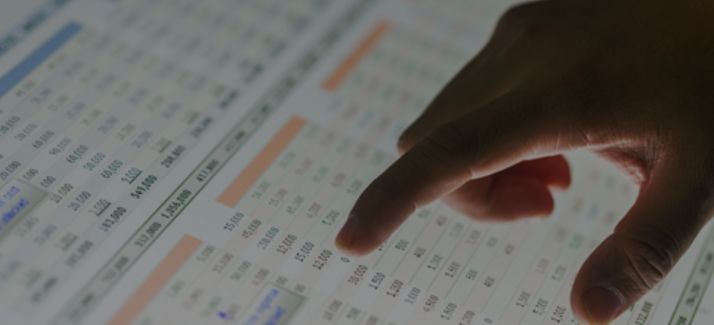 How it is:
Promoted: West Brom, Stoke
Play-offs: Hull, Bristol City, Crystal Palace, Watford
Relegated: Leicester, Scunthorpe, Colchester
Final Scores:
Blackpool 1-1 Watford
Bristol City 3-0 Preston
Cardiff 3-0 Barnsley
Charlton 4-1 Coventry
Crystal Palace 5-0 Burnley
Ipswich 1-0 Hull
QPR 0-2 West Brom
Scunthorpe 3-3 Colchester
Sheff Wed 4-1 Norwich
Southampton 3-2 Sheff Utd
Stoke 0-0 Leicester
Wolves 1-0 Plymouth
15:57: Stoke are going to be fighting with Derby's record for the worst club in the history of the Premiership next season. I wonder if they'll even make double figures?
15:55: It's over. Stoke are promoted and Leicester City are relegated.
15:54: They are safe. However Leicester are still playing at Stoke and a goal there would send Coventry down.
15:54: The Saints are going to be safe. I'm gutted.
15:52: Into added time at the new Skip as well...
15:50: Four minutes of added time at Stoke.
15:49: Wolves lead against Plymouth. They now need some help from Blackpool.
15:48: Doesn't look like it...
15:44: Into the final ten minutes or so - will there be one final twist?
15:41 The Scum are down to ten men. Stern John has been sent off for a second yellow, that stupid yellow for the celebration could really come back to haunt them.
15:40: Leicester are mauling them but they still haven't scored. If they do then Coventry will fall through the trap door.
15:39: Leicester are really going for it. If I were a Coventry City fan I'd be incredibly nervous, I really would.
15:38: West Brom are the Champions. 2-0 to the Albion as Chris Brunt smashes home a free kick.
15:35: What a decision at the Stoke game. A Leicester player is brought down just inside the box and your FA Cup Final referee Mike Dean gives them a free kick and not a penalty. You don't want a referee to get name checked on the final day of the season but boy what a decision and what a decision to get wrong.
15:34: Looks like Sheff Weds are home n hosed. Ben Sahar smashes it home.
15:30: Poop. Stern John scores yet again and again the Scum are lifted outside the drop zone. 23 mins to go...
15:29: Ipswich lead against Hull. This means that it looks like Stoke are going up.
15:26: GGGGGGGGOOOOOOOOAAAAAAAAALLLLLLLLLLLLLL And its all changed yet again. Southampton concede and now they are in the drop zone. This is so nervous. Stead grabs the goal.
15:24: Palace score their 5th - who wants to face them in the play-offs? I thought as much...
15:22: Goals at three games but the only one that matters is the one at Blackpool. Watford score just after being reduced to ten-men.
15:21: How Leicester haven't scored no-one knows. They hit the post and the ball rolls across the box and Hayles pounces but the keeper makes a quite wonderful save.
15:18: The referee books Stern John for over-celebrating the goal. I know what the assessor in the crowd will say Phil Joslin but lets be serious...
15:14: The Scum lead. Stern John scores for the home side and they look like they'll survive.
15:13: Get those champagne glasses out West Brom fans. Your team lead at QPR and you will get the trophy today.
15:13: Bristol City now 3-0 up thanks to David Noble.
15:11: Sheffield Wednesday now lead against Norwich. They lost their first six games but it looks increasingly like they'll survive. Ben Sahar nabbing the goal.
15:10: Charlton restore their two-goal lead thanks to a terrible goalkeeping error by the younger Schmichel. Grant Basey enjoying the gift.
15:09: Cardiff score a second through Kevin McNaughton. This is looking like a very good tune-up for their next game...
15:08: There is a Premiership game going on as well. Arsenal have just taken the lead through Bentdner. Around ten minutes left there and Everton will not secure 5th spot and a UEFA Cup place if things stay as they stand.
15:07: Colchester have scored twice in the opening two minutes of the second half. Vernon and McLeod.
15:06: All games are now underway.
15:04: Players are coming out all over the country for the second half. So much still to play for.
14:51: We are at the interval all around the country. All we know so far really is that Palace will make the play-offs - every other question has yet to be answered or are even close to being answered.
14:48: I am having kittens here. End to end stuff at the new Skip. I didn't know I cared this much about them but clearly I do.
14:44: Paul Parry has scored for FA Cup Finalists Cardiff against their semi-final opponents Barnsley as they look to tune up for the big one on May 17.
14:43: Saganowski this time scores for the Scum. Sheffield United should've scored not 30 seconds before, they really should've. Watford now go back up to 6th.
14:39: How the Scum aren't level I have no idea - they are rampant. Saganowski is the latest player to not take his chance as Kenny saves - but he shouldn't of had the chance too.
14:38: Ah we go we - a goal. Selhurst Park as Crystal Palace are now home n hosed. 3-0 Palace and Soares the scorer.
14:36: No goals for ages. Fuller should've scored for Stoke but was denied by a fine double save.
14:32: All all Southampton. Is it 15:50 yet?
14:29: It has been five minutes since they fell behind but it is all Southampton at the St. Scum Stadium.
14:24: GGGGGGGGGGGGOOOOOOOOOOOOOOOOOAAAAAAAAAAAAAAAAAAAAALLLLLLLLLLLLLLLLLLLLLLLLLLLLLLLLLLLLLLLLLLLLLLLLLLLLLLL Sheffield United score at the new skip. Southampton need to score twice as it stands. Also as it stands SU are going to make the play-offs. Stephen Quinn grabbed the goal, completely unmarked at the far stick.
14:22: Neon Deon Burton scores for Sheff Weds. He missed a pen last week but smashes this one home. It moves Wednesday back above Leicester as it stands.
14:21: Penalty to Sheffield Wednesday.
14:21: What was I saying? Coventry will one back through Mifsud
14:19: Coventry are going to lose. Andy Gray finishes a move that must've had twenty odd passes. They'll need help from elsewhere if they are to survive.
14:19: City get their second with Michael McIndoe impressing yet again.
14:17: Level at Scunny. Forte with the goal.
14:14: Stoke are on top v Leicester, still 0-0 but they are starting to really get home of the game by the scruff of the neck.
14:13: Goal at the battle at the bottom. Second from bottom Colchester lead against bottom of the table Scunthorpe. McLeod claims the goal.
14:12: Lee Trundle scores for Bristol City in a game that doesn't matter. They will finish 4th whatever happens and PNE are sitting in mid-table.
14:09: Moses scores for Palace, 2-0 to them and they are set for more football this season.
14:09: Now its Sheffield Wednesday fans who are nervous. They are 1-0 down at home to nothing to play for Norwich. Darren Huckerby has slotted it home.
14:08: Ben Watson slots it home. Crystal Palace now up to 5th and surely play-off bound.
14:07: Penalty to Crystal Palace. Clarke Carlisle has been sent off. Stonewaller.
14:05: Coventry are behind and now they have to start looking over their shoulders. Luke Varney scores for the home side. It has been a really disappointing season for the Addicks.
14:03: A disallowed goal at Portman Road. Kuqi scores but the flag goes up. It looks like a dodgy decision I must say but there is plenty of time yet.
14:02: An early goal and it's at Bloomfield Road. Ben Burgess half-volleys home from a corner kick to send the home fans into raptures. They are on their way to safety and Watford's play-off hopes are looking shaky.
14:00: And we're off!
13:59: We are going around the grounds and the fans will seem excited. I remember the last time I was involved in a final day drama and whilst we all knew we would thump Barnsley, we needed other results to go our way. Excited wasn't how I'd describe the atmosphere...
13:56: One of my good friends James has just text me saying that he thinks Leicester'll drop and the Scum will survive. I haven't been this nervous for a game not directly involving Pompey for a long, long time.
13:50: TalkFootball.co.uk predictions. Stoke to join WBA n the Premiership. Leicester to drop (although we hope we are wrong and a certain team that play in red & white stripes go instead) with Bristol City, Hull, Crystal Palace and Wolves to make up the play-offs.
13:48: For up to date news on how things are going then keep ot the top of this blog. That'll be updated in real time.
13:46: The Norwich Coach is stuck in traffic in Sheffield City Centre. The game should still kick-off as planned but you really have to fancy Sheff Weds today.
13:44: Relegation Scrappers line-ups: (minus Leicester City)
Southampton: R. Wright, J. Wright, Powell, Perry, Surman, Viafara, Safri, Idiakez, Euell, Saganowski, John.
Sheff Utd: Kenny, Geary, Kilgallon, Naysmith, Halls, Cotterill, Speed, Tonge, Quinn, Hulse, Sharp.
Sheff Wed: Grant, Beevers, Wood, Johnson, Spurr, Watson, Bolder, Songo'o, Burton, Sahar, Slusarski.
Norwich: Marshall, Otsemobor, Doherty, Shackell, Bertrand, Huckerby, Russell, Fotheringham, Pattison, Dublin, Evans.
13:42: Promotion Chasing line-ups:
Stoke: Nash, Cort, Wilkinson, Shawcross, Dickinson, Lawrence, Delap, Whelan, Cresswell, Fuller, Sidibe.
Leicester: Henderson, Stearman, McAuley, N'Gotty, Mattock, Worley, Oakley, Bell, Howard, Hume, Hayles.
Ipswich: Bywater, Simpson, De Vos, Bruce, Wright, Walters, Garvan, Miller, Quinn, Kuqi, Counago.
Hull: Myhill, Ricketts, Turner, Brown, Dawson, Folan, Ashbee, Marney, Hughes, Campbell, Windass.
13:34: Here we go. The situation is simple(ish). Stoke avoid defeat at home to Leicester and they go up. Southampton lose at home to Sheffield United. Apart from those scenarios then it starts to get a little bit complicated...