Let Your Team Choose It: How to Choose the Best Football Betting Sites
Sports betting articles and reviews can be helpful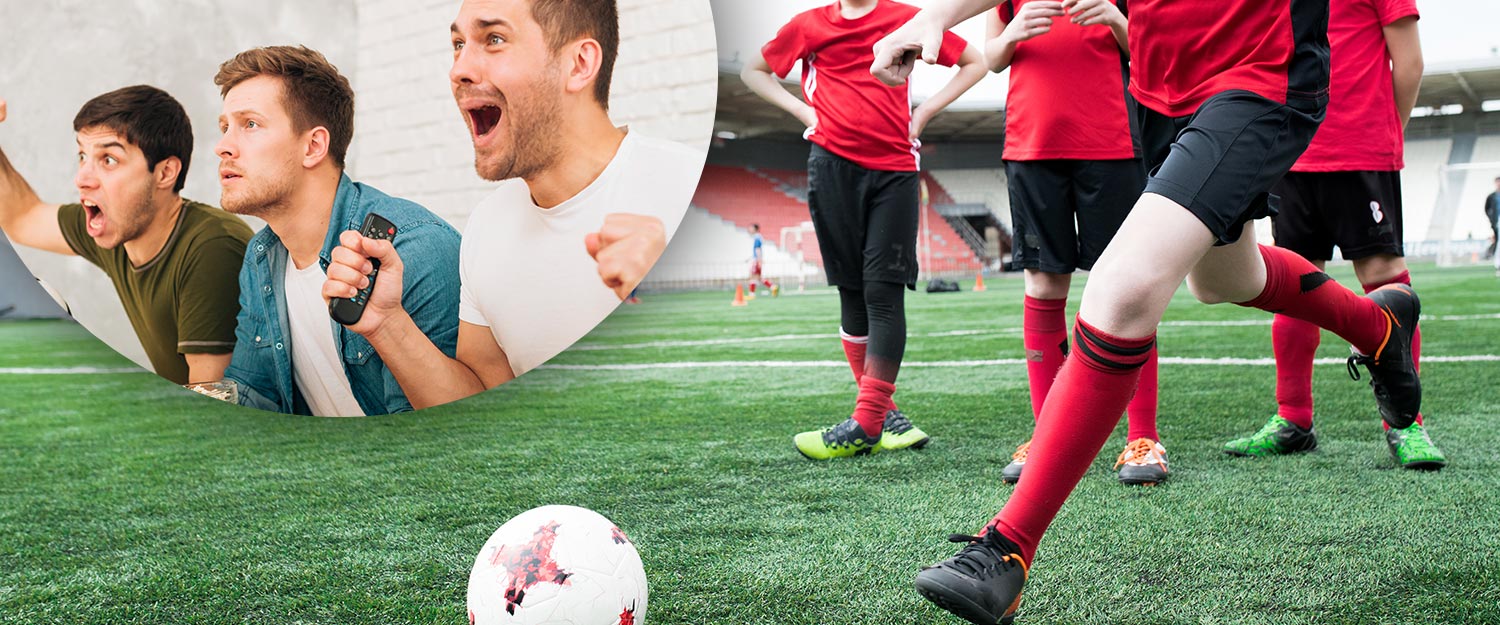 The internet offers searchers thousands of results when it comes to top football betting sites they can register on. Some are credible while others aren't; therefore, as a novice football fan who's looking to place bets, the choosing experience can be quite overwhelming.
Sports betting articles and reviews can be helpful but having key highlights of your own is just as meaningful. So, here's a comprehensive guide on top tips your team can use to choose the best football betting sites.
Your Team's Top Tips
The internet will always make recommendations on the best football betting sites worth trying. This can be useful, but you must choose a site that you feel will cater to your needs the most. Therefore, as a beginner, when it comes to which things you should look for, you should look at:

The range of available odds
Bonuses and promotions
A user-friendly interface
A valid and credible licence
Mobile compatibility
Live streaming
Consider the Best Sportsbooks
Review sites are always useful in helping newbies choose among the best sportsbooks. As a novice punter, it's always ideal to choose a site that already has a reputation for being beginner-friendly and reputable. Over time, you can always give other, less popular, sites a try. However, by then, experience will guide you on which 'red flags' to look for.
Before jumping to create an account with just any sportsbook, check what products are on offer. Most betting sites will offer a similar range of football products, but this doesn't make them all the same. It is a good practice to confirm that the site has the option you're looking for.
Look for the Best Odds
Before placing bets, make it a priority to find the best odds. As you search for the best sportsbooks, try finding operators that offer the highest market odds in football.
It's always advisable that you make use of odds portals. These work to compare odds on your behalf so you're easily able to locate sportsbooks that will offer the best odds that you can use on your football bets.
You may find yourself needing to create more than one sportsbook account. This may feel slightly daunting to do, but with time, this step will prove to be useful. Plus, you can always capitalize on the welcome bonuses and promotions each sportsbook will offer.
Choose the Best Bonuses and Promotions
Each sportsbook will offer welcome bonuses and promotions unique to other operators. After signing up, you'll receive a welcome bonus that you can use in placing football bets.
Apart from the welcome bonus, sites will also offer regular and seasonal promotions for customers to enjoy. The best sportsbooks are always ones that run campaigns regularly. And if these bonuses and promotions appeal to you the most, you might want to pay extra attention to them.
Remember to always read through the operator's terms and conditions before claiming any bonus and promotion. Most of these have restrictions and requirements worth noting. By not adhering to these, you risk experiencing delays when you claim your winnings. Sites usually offer an icon with the title," Terms and Conditions." Also, offers usually list the title right under the description.
As you look at the terms and conditions, terms worth noting include:

Wagering requirement: This refers to the number of times you need to turn over or wager your bonus before claiming your winnings
Minimum odds: This refers to the site's lowest acceptable odds that punters need to wager against
Look for Mobile Compatibility
Sign up with betting sites that are also mobile-friendly. Nowadays, the norm is to wager on tournaments and matches on your smartphone. This is what inspires most operators to make their services compatible with mobile devices. Fortunately, many sites are quickly embracing this change. Therefore, you won't struggle to find sportsbooks that will offer this feature.
Thankfully, some operators go as far as developing and launching their own apps for smartphone users to download. Otherwise, you can still log in to your account through your mobile browser.
Look for Licensing and Credibility
It's always advisable to register with a sportsbook that has a valid and credible licence. Sites without licences will always go above and beyond to offer the 'best' bonuses and promotions; however, it's still best to opt for the site with a licence.
At the moment, it's likely that you don't yet have the best overview and understanding of sports betting because you're new. But even as a punter with experience, it's still best to opt for sites with a sports betting licence. So, learn the basics and risks first, so it becomes easier to find other sites with a good reputation. Something worth keeping an eye on is customer service. Part of signing up with a good sportsbook means having the site offer good customer service. Sites can offer various channels to contact them but one of these should be through a live chat feature. Also, they should be available 24/7. As a beginner, you never know when you may need some assistance.
Look for Additional Services
Other services you should always keep an eye on include having the option to download an app and having access to live streaming services. Sportsbooks are always competing with one another to win prospective customers. Therefore, the best sportsbooks will always offer something extra to win punters over.
When it comes to football sports betting, four important functions you should always look for include:

Live streaming services: This will allow you to watch your favourite football matches live
Cash-out services: This gives you the option to quit your bet before a tournament or match is over
An app service: This will allow bettors to optimize their betting experience from their mobile devices since most punters prefer wagering on their smartphones
Statistics: This will give you data on a football team or player you may have an interest in following. Most bettors choose to use statistical data to improve their betting decisions