Kenny Dalglish says Liverpool's ambition made them win Chelsea
Kenny Dalglish says Liverpool's ambition made them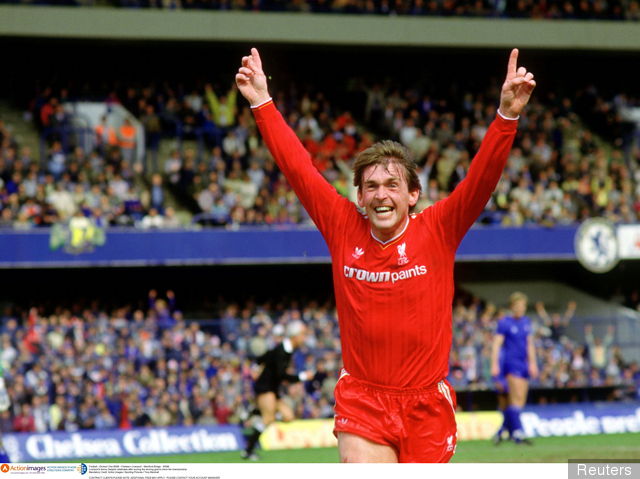 Liverpool's manager Kenny Dalglish has hailed his team for achieving the 1-2 victory at the Stamford Bridge over Chelsea, which took them to the sixth position of the Premier League table.
Kenny Dalglish believes Liverpool deserved to win at the Sunday evening's Premier League highly expected clash between the Reds and the Blues, at the Stamford Bridge, where the visitors achieved a 1-2 victory.
Then, the 60-year-old tactician went on to praise Liverpool's players, namely former Chelsea defender, Glen Jonhson, who scored the winning goal: "It was a great finish from Glen though I don't know what he was doing there. It gives an indication of commitment and what they were hoping to get from the game. We were happy with how they played and delighted to get three points."
"The expectation was for the players to play as well as they can add they did that today. That gives us a great opportunity to win the game. I thought we played better today than last time We scored twice as many goals. We played better. Last year was pretty defensive. This year I thought we stood up against them," he added.
Craig Bellamy and Maxi Rodriguez also deserved the Reds manager's praising words, as they have excelled at their performances: "Maxi likes the temperature in London, he is a really intelligent footballer, as is Craig Bellamy. I appreciate their professionalism. They look after themselves and you can see how good they are in their performances today."
Finally, Dalglish had some supporting words to offer Chelsea's coach, Villas-Boas, as he added up his fourth defeat in 12 Premier League matches: "The only people questioning him will be yourselves, not in the football profession. I don't know the lad but he had a fantastic CV at Porto."
"I don't know what the criticisms will be but I'm sure there will be huge respect from him in the football profession," the Scots man concluded.