How to Win Soccer Bets
Soccer betting can be an exciting way to follow so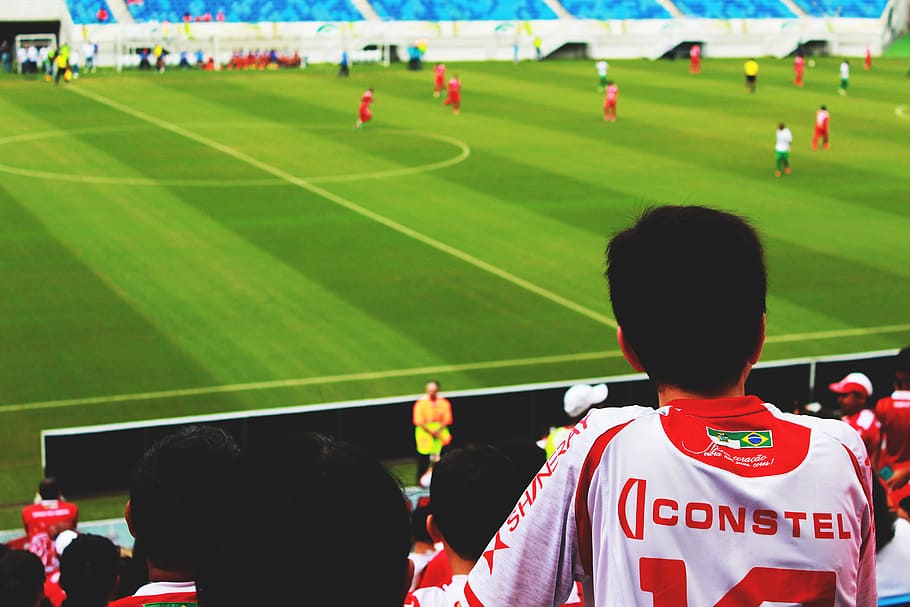 Soccer betting can be an exciting way to follow soccer while also having the potential to earn some extra cash. To increase your chances of success in soccer betting, it's wise to have a strategy in place.
We'll explore how to win soccer bets, covering popular types of soccer bets, competitive soccer leagues, and tips for making informed wagers.
Understand Popular Types of Soccer Bets
Before diving into soccer betting, it's important to understand the different types of bets available. Here are some popular options and what they entail:

Draw No Bet: This bet offers higher winning chances because, in case of a draw, your stake is refunded. It's an excellent choice when you want to reduce risk, especially when backing teams with lower odds or underdogs.
Double Chance: Double Chance bets cover two of the three possible outcomes in a match (win, lose, or draw). This option can be beneficial when you want to minimise risk. However, it typically comes with lower odds.
Totals Bets: Also referred to as over/under bets, Totals Bets involve placing wagers on the number of goals (or points scored) during a soccer match. A designated number is set by the sportsbook, and you can predict whether the actual goals scored in the game will surpass (over) or fall short (under) of this predefined total.
Both Teams to Score: This option requires both teams to score at least once during the match. It's a 2-way market, and the final result does not affect the outcome. It's a profitable alternative to betting on totals and provides a unique betting experience.
Accumulator Bets: These are also known as "accas," "multibets," and "parlay bets." With accumulator bets, you can combine multiple individual bets into a single wager. When you combine numerous bets into one, the overall odds increase exponentially, so your winnings can be much higher than if you had placed separate single bets. To win an accumulator bet, all the individual selections within the bet must be correct.
Follow Competitive Soccer Leagues
To make informed soccer predictions, keep an eye on competitive soccer leagues across the globe. Here are some of the most famous leagues in the world:

Spain's La Liga: La Liga features top clubs like Barcelona and Real Madrid and consistently provides thrilling matches and high-scoring encounters.
Barclays English Premier League: The EPL is one of the most-watched and competitive leagues globally. It boasts a diverse range of talent and top clubs such as Manchester United, Liverpool, and Manchester City.
German Bundesliga: The Bundesliga is known for its passionate fan base and high-scoring matches. Clubs like Bayern Munich and Borussia Dortmund compete in this league, making it a top choice for soccer enthusiasts.
Italian Serie A: Serie A features clubs like Juventus, AC Milan, and Inter Milan. It's a league where tactical awareness plays a significant role in match outcomes.
France's Ligue 1: Ligue 1 showcases emerging talent and offers a platform for young players to shine. Paris Saint-Germain (PSG) is a dominant force in the league, but the competition is fierce.
Popular South African Competitive Soccer Leagues
South Africa hosts several competitive soccer tournaments. Here are a few with brief explanations:
Nedbank Cup
The Nedbank Cup is a knockout competition that allows lower-league teams to compete against premier-league clubs. It's an exciting opportunity for underdogs to prove their mettle in South African soccer.
MTN 8
MTN 8 takes place at the beginning of each Premier Soccer League season, with the top eight teams from the previous season vying for the trophy. It offers a substantial winner-takes-all prize and generous participation rewards.
Carling Knockout Cup
The Carling Knockout Cup is a South African football competition that replaced the Telkom Knockout, offering exciting prospects for soccer fans.
Tips to Win Soccer Bets
To enhance your chances of success in soccer betting, consider the following tips:

Do Your Soccer Research: Stay informed by following team news, player updates, and league statistics. Take into account factors like home-field advantage and weather conditions to make informed predictions.
Use Free Bets and Match Bets: In South Africa, several betting sites with welcome bonus provide free bets and match bets as promotional offers. Take advantage of these promotions to reduce risk and potentially increase your winnings.
Don't Bet with Your Emotions: Avoid betting on your favourite team or players based solely on your emotional attachment. Emotional decisions can lead to irrational wagers. Instead, rely on data and research to make logical bets.
Enjoy Soccer Betting in South Africa
Soccer betting can add excitement to the matches you watch and offer the potential for profits. With the right strategy and a solid understanding of different bet types, leagues, and soccer research, you can increase your chances of winning your soccer bets. Remember to bet responsibly and enjoy the exciting world of soccer predictions.