How to organize your street football tournament in 6 easy steps
Football is one of, if not THE, most popular sport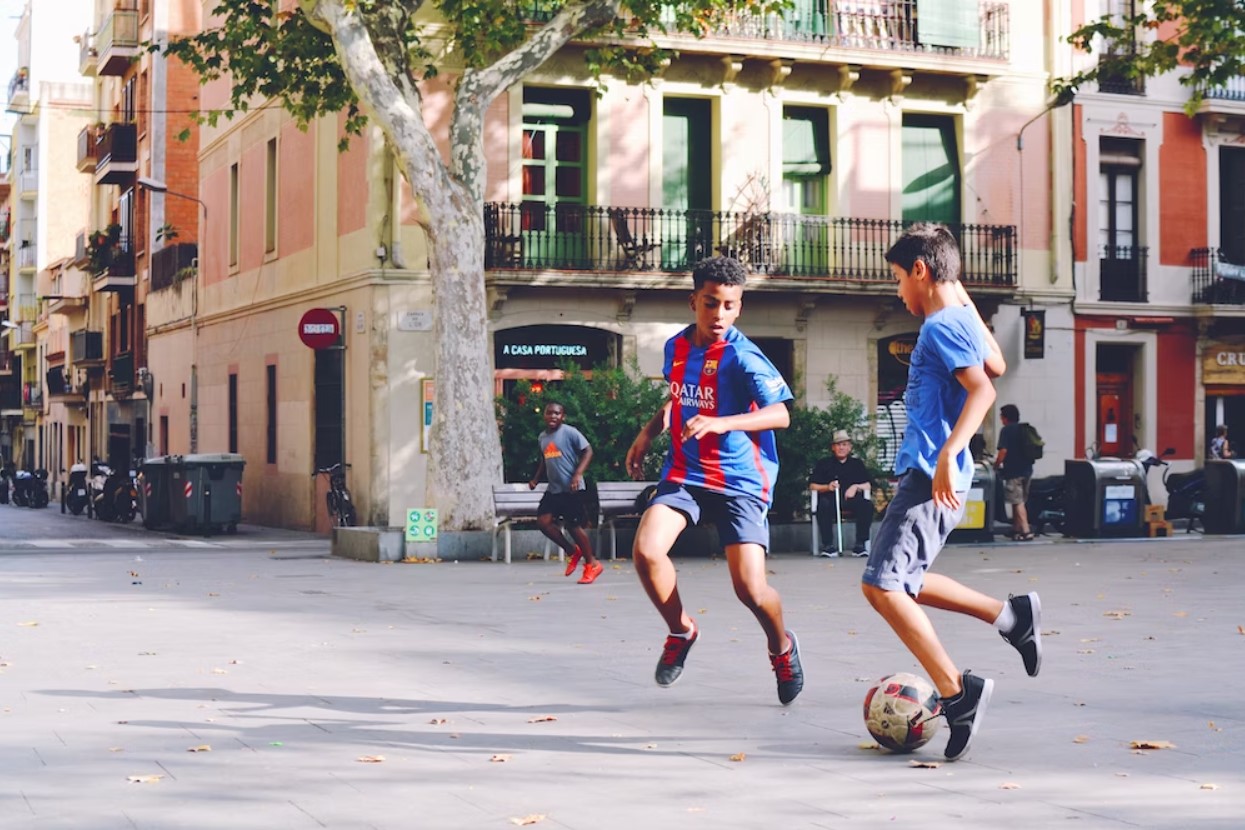 Football is one of, if not THE, most popular sports in the world. It has millions of fans worldwide and dozens of leagues where professional players compete with their teams. In addition to watching the game, many fans around the world play football for fun and even compete in amateur tournaments.
A street football tournament is one such example where players from a neighborhood get together and have a few friendly games with each other. Organizing and holding such a tournament can be difficult. There are a lot of things to take care of such as the teams, the venue, the time, and possibly the prize. It can be overwhelming for many. Fortunately, there is a way to organize your work and approach it step by step.
Use Posters To Get The Word Out
The best thing you can use to inform the community about the upcoming football tournament is posters. Since this is an amateur street-level football tournament, it likely won't need large-scale promotion. As such, posters will be the best marketing collateral you can use. You can put them up in different places enthusiasts will likely visit—sports goods shops, bars, cafes, etc where people get together to watch football games.
The local football ground is also an excellent place to put them up. You can easily make these kinds of posters with PosterMyWall's football poster templates. These will give you a basic structure to modify and build upon to suit your needs. It should include an image to depict the sport, venue, date, timings, and the prize.
Venue, Timings, And Dates
One of the most fundamental decisions you need to make regarding your football tournament is where to hold it and when to hold it. Since it is a street-level competition, you likely will have it at the local park or any other wide area in the community. As such, you may need to get permission beforehand if it is private property.
As for timing and dates, it is always advisable to hold your tournament when most of the competitors can attend. After-school hours or on the weekend are your best bet—that way most players can attend without any problems. Moreover, anyone interested in watching the competition can also show up.
The Prize
A street-level football tournament is still a competition. Competitions usually have prizes and you'll need to decide on a prize here as well. Teams need to know what goal they are fighting for, in addition to getting bragging rights. A small trophy, prize money, memberships at the local football club, etc are all reasonable prizes for a street football tournament.
Ultimately, it depends on the budget you have and what you can offer to the competing teams. Whatever you end up doing, make sure that is something the teams may want to have.
Look For Sponsors
Although this may not be relevant for every street football tournament, getting a sponsor for your competition is a great way to reduce the costs and to increase engagement with the fanbase. Sponsors legitimize an event in a way and will make the community take the tournament more seriously.
These sponsors can be your local sports store that can sponsor player kits and other equipment, a local convenience store that can provide refreshments, or the local sports club that can sponsor the venue itself. It depends on what you can get.
Assign Uniforms To Teams
Uniforms help distinguish one team from another. By donning their team's uniform, a player becomes a part of a unit and now works with others to achieve a common goal. Although you may think it wouldn't be necessary at a street level, getting some sort of uniform is still a good idea. It creates the impression of a proper competition compared to a local amateur match.
You don't need to get new shirts and kits custom-made for the event. Even color-coded uniforms can get the job done wonderfully. For example, one team can have kits in black color, the other in red, and so on. Check with your local sports goods shop; they will likely have uniforms like these which you can buy. Or ask the teams to buy themselves.
Social Media Promotion
One of the best and least expensive ways to promote your street football tournament is via social media. Create an account or page for your street football tournament and then put some posts up advertising the event. We recommend using Facebook and Instagram for this purpose. Both platforms are interlinked since they are owned by Meta. This will allow you to cross-post easily.
Again, you can make your social media posts with PosterMyWall's Instagram post templates. Like the posters we mentioned earlier, they will save you time and effort and you can create several posts in advance in the time taken to design one from scratch. You can then schedule these posts with Instagram's business center to go up at predetermined times.
This post is a good example of the kind of posts you can put up on your Instagram to advertise your street football tournament. It has all the vital information one may need. Including the prizes, registration information, timing, venue, and more. This post can easily be printed and put up as posters in various locations to further promote your event. Something similar can work for you too.
Conclusion
A street football tournament is more casual than a proper football tournament, but that doesn't mean there isn't work involved in getting the show on the road. The strategies listed above will help you organize your efforts and help you promote your event effectively. Of course, there are always more strategies that you can implement. They depend on the scale of the event you have planned in your mind and how far you want to go. But for a basic and all-purpose strategy, these tips will do just fine.