How Real-World Football Teams Use Football Manager
Football Manager, the immensely popular simulation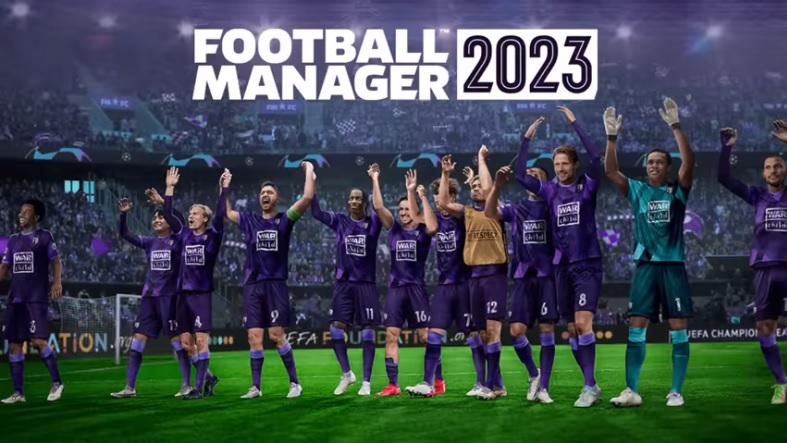 Football Manager, the immensely popular simulation of football management in a form of a video game, established in 1992, is starting to have an impact on the sport at the highest possible level, especially when it comes to locating, scouting, and recruiting players. This is the sports version of life mimicking art. And despite the scoffs of 'old-school' players and analysts, football clubs all over the world are using the FM database, whether they want to confess it or not.
Why else would they not? Surprisingly, Football Manager seems to have a worldwide presence of more than 1,300 scouts who are currently on the field monitoring matches all across the world. They also have direct contact with clubs, which allows them to obtain additional helpful background information on players that scouting might not have insight into.
FM Is Capable of 'Enlarging' the Resources of Even the Best Teams in the World
There is no denying that the information used to compile player assessments in Football Manager is comprehensive and supported by a wide range of expertise in seeing players throughout all levels and in all forms of contests and leagues given that the FM scouting program currently covers approximately 2,200 clubs throughout 51 countries.
The scope and scale of the global game that FM is capable of achieving makes the data it provides even more beneficial because professional clubs, even the top names, lack the network, time, and resources to match it. Even a club with the assets and influence of Manchester City possesses a network of around 40 scouts worldwide only.
Obtaining the right data can speed up the process for clubs looking to gain an advantage over their rivals by locating a cheap, unknown player playing in Africa, South America, or not-so-known leagues such as the A-League or the MLS. This is because any physical scouting that is involved will have a starting point once you understand who you desire to look at in advance rather than just showing up and watching a few random matches.
The method and the kind of football we witness have both been significantly impacted by a Football Manager. Because of how thoroughly it covers the games, a whole subculture of 'hipster' football fans has developed who take pride in knowing as much about the highest goalscorer in the second division in Belgium as they know about the Premier League.
Bettors Who Enjoy Betting on Transfers Benefit from a Football Manager Too
It can be a very helpful tool for bettors as well, especially for those who enjoy betting on player transfers as well as where they will end up. The odds regarding transfer specials on talented youngsters are also said to have taken Football Manager data into account by several renowned bookmakers, including Bundesliga bookmakers.
There is also the claim that FM has enhanced spectator interest in key international matches and competitions since FM fans now have the opportunity to see players they have long been following live. Football has become more global than ever before as a result of such high levels of participation, whereby players who were previously unknown actually raise expectations among supporters.
Therefore, it is challenging to refute the idea that FM has had a significant and wide-ranging impact on the game, for teams, players, the media, and fans alike. However, the data that FM provides is most commonly used in player recruitment, which has somewhat polarized the football community.
FM's Scouting and Player Statistics Are Based on Actual Data
The argument put forth by those who do not think analytics is a helpful tool in the hiring process is that you need to meet players in person since data and figures do not always tell the whole story. This misses the fact that Football Manager's scouting and player statistics are as based on actual data as any other technique of evaluating player potential.
For instance, a player's passing accuracy is founded on their performance and represents how they perform in a game; it is neither a projection nor a simulation, instead, it is an accurate depiction of what they do on the field. While no one would advocate signing a player only on the basis of statistics, this information does assist clubs in focusing their searches on potential targets who meet the demands of their specific squads.
Critics will also highlight those players who, according to the data, ought to have been capable of succeeding with a specific club or in a specific league but eventually fall short of expectations. However, it is also important to keep in mind that 'real-life' scouting has a great deal in common with failures. The truth that football is performed by humans who might not perform to their full capacity for a variety of reasons means that no quantity of statistical information can make up for this. The application of analysis across the board is not invalidated by a player for whom the data profile shows he should be a world-beater but ends up beavering away throughout the lower tiers.
The manner data is presented and who has access to it, and—more importantly—the extent to which everyone gets on board with it will eventually influence how effective a statistical model of recruiting comes out, even the staunchest supporters of using analytics as a tool to improve recruitment would admit.
Fulham Stand as an the Best Example of Using Analytics as Main Technique in the Player Recruiting
The use of analytics as a main recruiting technique at Fulham may be one of the most high-profile instances, however, the outcomes have been, at best, mixed.
Early in 2016, the vice-chairman of Fulham, Tony Khan, hired Craig Kline, an American data analyst, as the club's director of statistical recruitment. Kline and manager Slaviša Jokanović reportedly had a rocky relationship from the start, but it seemed to completely fall apart at the close of the 2016 transfer window when Kline reportedly objected to the signing of several of the Serbian manager's main picks, most particularly Andreas Pereira on loan from Man United.
According to reports, Kline's system of statistical analysis—his own, independent of FM's—was the deciding factor in whether the club moved forward with a player's recruitment. His opinions were reportedly given more weight and respect than those of Jokanović or the network of scouts at Fulham. The partnership fell apart after a few highly public fights, during which Jokanović publicly criticized Kline and the team in the media, in October 2017, whereupon the American hastily quit Fulham following a rumored altercation at the team's Motspur Park training facility.
It is important to keep in mind that Jokanović was not confrontational to analytics per se; somewhat more, he brought into question the primacy the club chose to give to this one component of the hiring process and that statistics were being utilized as the ultimate arbiter regarding whether a player was worth picking or not. However, critics of data analysis were quick to capture the Fulham debacle as an indication that recruitment based on statistical parameters was indeed a failure.
It should be mentioned that Jokanović has reclaimed a more central position in the player recruiting in the wake of Kline's departure, and most observers would concur Fulham had an exceptional January transfer window in 2018 that helped them secure a spot in the Championship play-offs and later, a spot in the Premier League.
Clubs May Undoubtedly Gain Advantage by Utilizing FM's Analytics
In the end, it makes sense to examine all available options when it comes to identifying new players in the information age as we now have additional data than ever and access to that data is easier and quicker than ever. Every team is seeking ways to identify that player who can contribute but then again who everyone else has disregarded, ensuring that he is both achievable and affordable, as transfer fees continue to soar to absurd heights. Clubs may undoubtedly gain this advantage by utilizing Football Manager's analytics.
Football Manager plainly plays a crucial role in the recruitment of players, and anyone who believes that the data and knowledge it gives on players is useless in the 'real world' will be left behind. Missing the chance might be extremely expensive since that inexpensive acquisition that aids a club in a chase for promotion or rescues them from the drop, may be standing in front of their eyes. Nobody who possesses the best interests of a football team at heart can afford to take that risk given the riches available in today's game of football and the enormous rewards for success.