How Do You Solve a Problem Like Pogba?
Manchester United are still in a bit of a dilemma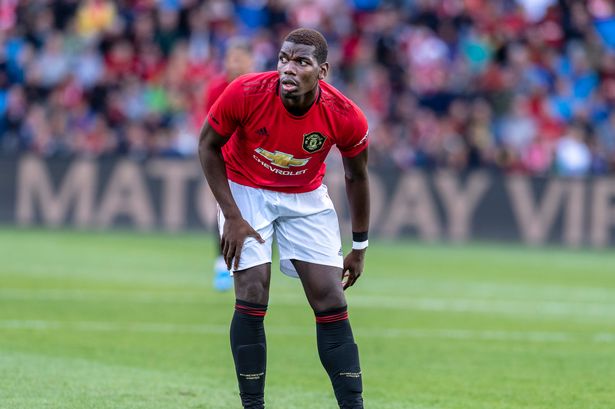 Manchester United are still in a bit of a dilemma over what to do about Paul Pogba, he has publicly stated his desire to leave Manchester United again, but will anyone take the player bets.com.au looks into things.
Previously deals had been lined up for Pogba to join Barcelona, as his agent Mino Raiola put together an offer, but that never happened. Prior to that Pep Guardiola had revealed that Pogba had been offered to Manchester City as well, but again they didn't accept that offer.
It has been no secret that the player is difficult, and that is what caused Sir Alex Ferguson to get rid of him back in 2012. Despite being a world cup winner with France last year, the player is still seen as a problem. His talent certainly can't be denied, but many teams don't want the hassle that comes with having a player like Pogba.
Pogba was the only non-Man City or Liverpool player to make it into the PFA Premier League team of the year, which was a surprise to many people. Though during an interview with the player in Tokyo he was wearily adamant that he wants to leave the team. The management has said they have no interest in letting the £89M signing leave the team, and that they expect him to still be a member of the team for the opening match against Chelsea which will take place on August 11th.
The clubs supporters are siding with Ferguson and want to see the player gone from the squad, as they feel that he is not worth it either. He was United's top scorer last season, and in fact, ranked number one in many of their statistics.
Back in 2016 Pogba described returning to Manchester United as his destiny, and the clubs officials had been pushing for him to get back into the squad ever since Ferguson retired by in 2013. But it seems like the honeymoon period is over now.
His figures speak for themselves, he had scored twenty-four times and had twenty-three assists in the last ninety-five games he has played for the club, which is an impressive strike rate. During that time United have secured a second place finish in the Premier League once, and come sixth twice.
Comparing him to the most similar player from Manchester City, Kevin de Brunye, he has only scored sixteen goals and had thirty-six assists in ninety-two appearances, so it shows that Pogba is a class above and this is despite de Brunye having won back to back titles.
Pogba also managed to score in the Europa League final win over Ajax back in 2017. So it is safe to say he performs on all levels. But it is his attitude and commitment that is what causes the problems. It was this that led to Jose Mourinho stating that he will never let Pogba captain the club again while he was the manager.