How Do I Get Paid When Winning Online Betting
Betting online has been a product of betting games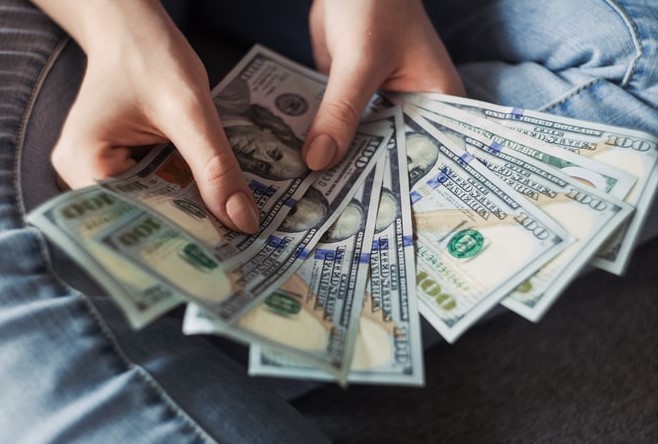 Betting online has been a product of betting games brought easy and convenient to you by digital technology. In the past, winning from betting means you should go to where the events are and place bets on decided factors such as the winning team, score, or player. Nowadays, because it is taken online, there are more varieties to choose from and more chances to win some money all in the comfort of sitting in front of your screens!
One of the added perks of betting online is that you get a chance to get money not just from successfully winning on bets but also in being rewarded through promotions and bonuses. Even the simple step of signing up for an account in some site would earn you money. Betting online allows you to simultaneously bet for other sports events too. You could be doing more and winning more by just staying at home. Although you have to exercise precaution and self-control because betting more money than you intended or afford puts you at a risk of losing too because betting is also playing against the odds.
Now, the mechanics of choosing which to bet on, placing your money, and waiting for the result is pretty simple and straightforward as is. The real question is what happens after. If you lose, there's nothing much to do but to quit or bet again some other time. What happens then when you win? How do you cash in your winnings and take them into your hands? Let's talk about how you get paid after winning online betting.
Check and Inspect
You have the chance to win by betting online if you are betting with a legitimate online sportsbook. If you happen to engage in fraudulent sites, you'd probably win in the most bittersweet way- winning but scammed. You cannot risk losing money over fraudsters who will extort money from your bank details and expose your vulnerability. The first and foremost action you should do is to check and inspect the betting site before playing.
There could be numerous ways on how you can do this. One is by getting referrals from other people who are online bettors. Getting a recommendation by a certified user is one of the best ways. You can make sure of their legitimacy because an experienced person has vouched for it. Choose someone you trust and ask them to give you a recommendation. Make sure that person isn't gullible and is trustworthy and knowledgeable about these things. Another thing is to check online platforms and reviews of certified legitimate sites. There are actually hubs of internet users who make a fine list of websites for reference. For online betting, you can refer to reddit users' top sportsbooks to use, which collated the best five websites for online or mobile betting sites. Listed here are detailed reviews of each website and its features including some tips on making bets online. Lastly, you could do your own research and check websites yourself. This is more risky, but would give you the experience of discovering a website you could use. Do this with extra precaution.
Verifying Your Details
Once you have been able to secure a website you want to engage in and make a bet, you select the sports event, make a bet, and win it. After that, you have to process cashing out your money. The first thing with this process is to verify your identity to prove that you are the right person claiming the wins, and not just another scammer preying on other identities. The verification process per website could be different in each but generally they would need you to provide different forms of verification. The regular documents such as your IDs, bank statements, your utility bills, or other papers that bear your name and information.
To protect their company, this task would usually take time especially if there are problems encountered so you have to be patient and cooperative. You could also do this part when you place your deposit for your bet to make things run smoother if ever you win later. After winning, you have to process your request to withdraw your winning then go to the next step.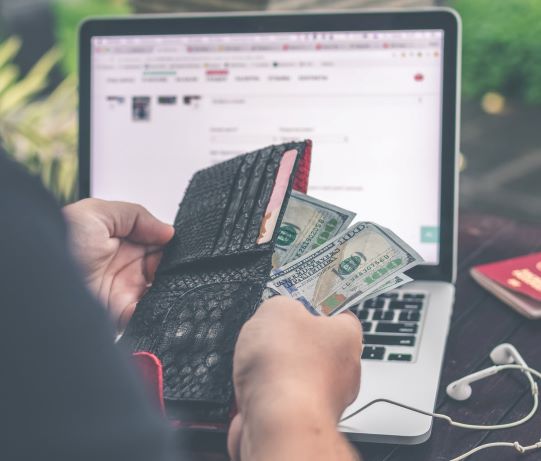 Collect Your Winnings
Now the exciting part is you collecting your winnings. Again, this process depends on the website you chose but mostly it involves choosing the payout method and waiting for it to be wired to the account you chose.
There could be a lot of ways to withdraw or transfer your cash into your account. In some states, you could withdraw your earnings through PayPal, check or banking method while other states require you to withdraw in person. It also depends on the amount of earnings. For some, a winning exceeding a certain amount would require you to go to a sportsbook center or office to withdraw the amount. This is preferred by some because it usually is faster compared to all the waiting you should do when being transferred to a third party payment processor.
Don't Forget the Taxes
The amount you get paid from betting online could be affected by the amount of tax you should be paying, if ever this one is required. Depending on what your states stipulate, some would require you to pay a percentage of your winnings while others would allow you to keep it without declaring a centavo of it on your income tax return. You could be lucky if you live in a state that does the latter!
Online betting is one way of earning easy money while also watching out for your favorite sports event. If you are willing to take the risk of possibly losing, then this could be a fun hobby for you to go into. You just have to be careful in giving out your details by ensuring that the website is legitimate. Once everything is verified and legit, you can now do some cashing out and enjoy that money.