How can Pandemic Change Football Betting?
COVID-19 has shut and locked humans into their hom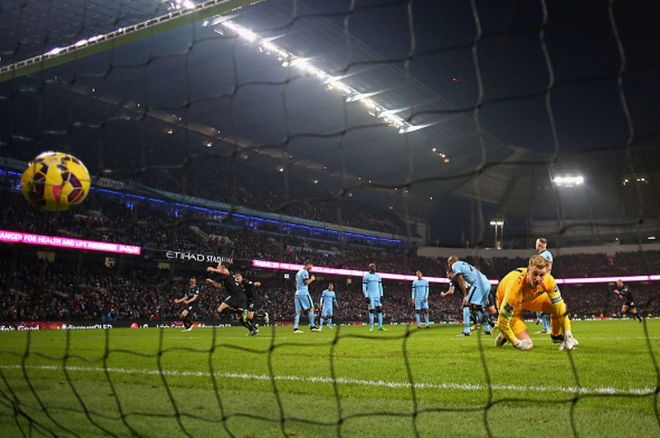 COVID-19 has shut and locked humans into their homes. It has shut all the companies' offices and systems. As a result, there has been a huge loss in the affected areas around the globe. Like every other sector, even the sports sector was badly hit. The players and the managers got their salaries deducted during this period. We all know this side of reality but little do we know about another side of reality. Not just the sportsperson or the employees got hit but even the bettors or the betting companies were also badly hit due to the lockdown. The bookmakers and the brokers were in a dilemma about what should be done next.
Survival Methods
The betting companies have adapted a few methods to survive during this lockdown period. There are so many companies that were forced to shut their business only because of the pandemic. They were forced to cut costs by reducing their employee strength and other costs. They wanted their customer's attention even during the lockdown time when no football was played. They made much content, game shows etc. to glue their customers to their sites. After football returns, many bettors would prefer to stay back home and enjoy football while betting.
Impact on the Betting Companies
Sports betting industry is a $65 billion industry which includes football, tennis, and horseracing, etc. It is suspected that the coronavirus pandemic has led to an 11 percent drop in the betting business. There are many major events that were on the verge of cancellation such as Premier League, Wimbledon, NFL, etc. The Tokyo Olympics has been declared canceled for this year. Bet365 gets its major revenue from sports betting which is around 3 billion pounds. They have offered help to the Russian Ural League volleyball and horse racing in Florida. Now, they are continuing it behind closed doors. Football is the main attraction of people from where they get maximum revenue.
Impact on the Bettors
When players are playing continuously, the bettors from their performance in the previous matches will be able to relate and forecast his performance in the next match. Now, suddenly after the pandemic, if the players start playing, many star players might not play well and many might. The bettors will find it very difficult to judge which player would perform well and who would not. Some bettors who would prefer not to take risks would sit back tight and again start studying the performance of each player and teams post lockdown performance. Once these things are done and he understands the flow of the game, then he would start placing his bets. In this way it is definitely going to be tough for them because again studying a player would cost him time and losing on time means losing money for that period. Even the sports betting companies will get less customers initially.
Impact of Lockdown on the Football Clubs
The big giant clubs might recover the lockdown losses but the small teams with respect to financial support will become a great challenge to recover. Even playing behind closed doors is also a big problem for the clubs because they will miss out on money by selling the tickets as there will be no audiences. There might be many transfers of players from one club to another which will either get canceled due to financial issues or put on hold for some other reasons. The revenue generation from the merchandise things has also got stopped totally. In short, the steady income of the clubs was badly hit.
Some Unknown Facts
A sportsbook company named Bovada in Costa Rica has taken a very intelligent step by making bets all around the world online. They came up with an app named BetWeather.io. This app was launched around February and they started having around 10,000 visitors every week.
FanDuel started a new game to keep its audiences glued to its sites based on the Survivor and Democratic Party presidential debate. This show has attracted around 60,000 viewers.
Since, Belarus was not hit badly with coronavirus so sports were not stopped there. So, their football league was played and completed successfully.
eSports Engagements
Companies that are into gambling generally never completely depend upon keeping their audiences entertained in various sports that take place virtually. The giants in the book making site business if you have noticed over the last two or three weeks that eSports have climbed up the ladder and you can find them on-screen during the game more clearly than it was before the lockdown due to the coronavirus pandemic.
If someone has the capability of betting in the big tournaments for the games like Dead or Alive, Counter-Strike: Global Offensive, NBA, League of Legends, and Starcraft that will be Betlife. We know that it is literally very difficult to get a big figure on betting unless and until the number of bettors is more. You need to understand the signals of a gigantic change in case of the gambling of virtual games although the betting figures with respect to the volume are a lot. There has been around 943% of the rise in traffic in separate dedicated pages called the betting tips of eSports.
Model of Sports Business
Every industry has a business model that helps in generating revenue. There are three main income ways for sports and games:
Broadcasting (sales of media rights)
Matchday revenue (ticketing and hospitality)
Commercial (sponsorship and advertising partnerships)
The leagues of Professional sports are important to entertainment companies. Each team has their own methods, ways, dentities, employees, and fan bases, but their match schedule is set by the league companies. Pointing out such differences may not please the related people, the basic fact about both sports and entertainment is that the number of audiences matters the most.
All the major sports depend mostly on broadcasting as a source of income; it has been demonstrated by revenue data of the last five years from the biggest leagues. The global value of sports media rights estimates around $50bn though the 60% of the income is from just ten major sports leagues.