Football Players Who Loved Sports Betting Too Much
Professional football players earn much more than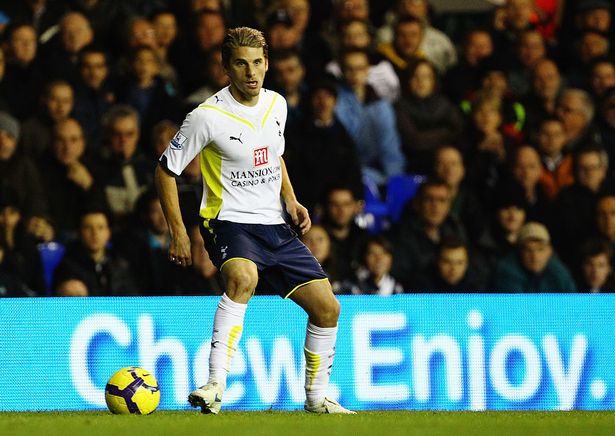 Professional football players earn much more than your average business person, be it a lawyer, doctor or engineer. In fact, many do believe footballers earn way more than they deserve, racking up millions each year before you add endorsement deals from top brands and other promotions.
What makes us curious and fascinated about these athletes is that many of them play casino games. If your average low-paid Premium League footballer makes about $3.5 million a year, then it may surprise you that many of them strive to make more through gambling.
With the rise of online casinos, many footballers are choosing this form of betting. Huge bonuses, increased security, reliable customer service, and thousands of games are some of the many reasons these athletes have taken this route. Also add to the fact that they can play their favorite games from basically anywhere and on their mobile devices. Such benefits and more continue to attract thousands of football players into the online gambling arena, and more are yet to follow.
While there are hundreds of well-known footballers who are avid gamblers, our list will focus on popular players.
Diego Maradona
Diego Maradona wasn't only one of the best footballers to brace the stage, but also a serial gambler. While Maradona didn't spend too much time on online casinos, he did play serious poker games during his prime. Gambling was pretty much expected of the former Argentinian star because of his lavish lifestyle which included vices like alcohol and drug abuse. Gambling was natural to his long list of escapades.
David Bentley
The former West Ham and Tottenham winger was another footballer with a huge taste for betting. Having started the habit at the tender age of 14 after visiting a betting office, Bentley's love for gambling developed quickly, and he did make some money during his career's infancy. He even confessed to making over 100 bets a day on online poker, greyhounds and horses.
Speaking about his recovery from years of addiction, Bentley gave credit to his girlfriend and agent for helping him beat the habit. After retiring from football, he later went on to run a restaurant in Spain.
Eidur Gudjohnsen
The former Chelsea and Iceland striker fell in love with gambling while recovering from an injury. Many retirees report that they use sports betting and casinos as means to compensate the lack of adrenaline they experience when on the football pitch. Gudjohnsen compared winning bets to scoring goals. His habit spiraled out of control, putting him in over $6 million in debt before vowing never to gamble in 2009.
Gianluigi Buffon
Any football enthusiast will know Gianluigi Buffon, also known as the greatest goalkeeper in football's history. While charming, nice and friendly, Buffon loves casino gambling and sports betting. Once investigated by Italian authorities for illegal gambling, the charges were later dropped. Buffon still plays casino games regularly, and from time to time he appears promoting poker websites.
Daniel Sturridge
The former Liverpool player was once suspected of illegal betting after it was discovered that he bet on himself leaving Liverpool and joining Inter Milan, an Italian club. This was the only report of Sturridge taking part in gambling activities, but reports claim that he's still an avid casino player.
Paul Merson
Paul Merson enjoyed an illustrious career at Arsenal, and was widely known for his great personality in the football scene. He helped his team win a number of championships until he showed his dark side by admitting to gambling, drug and alcohol abuse.
While he seems to have beat his addictions, reports suggest him to have lost more than $7 million on gambling alone.
Honorable Mentions
The players listed above were both famous for their football prowess and gambling skills, but we also thought of adding a few other players who enjoyed, and still enjoy sports betting:

Michael Chopra: An English striker who netted over 100 goals for Cardiff and Sunderland, but also accumulated about $2 million in gambling debts.
Dominic Mateo: The former Liverpool player who went through many troubles because of his gambling habits. His love for casino games led him to file for bankruptcy in 2015.
Joey Barton: A promising player who loved sports betting and gambling that it became an addiction.
Dietmar Hamann: The German midfielder who lost close to $300,000 after betting on a cricket match between South Africa and Australia.
It's worth noting there are still many footballers who enjoy and love sports betting without running into debt, and making profits. The likes of Cristiano Ronaldo, Neymar and more enjoy sports betting during their spare time, and they do enjoy winning bonuses.
Bottom Line
Professional footballers enjoy many privileges, including the ability to spend large sums of money on sports betting and casino games. Some players are so passionate about their love for betting that they don't even hide their affinity for gambling.
As the online betting scene continues to surge, many professional footballers are embracing the ease and availability of online casinos. Among the many advantages, they are secure, offer huge bonuses, provide privacy and easy payouts.