Football is Still the Most Wagered on Sport Worldwide
Sports betting has been around for thousands of ye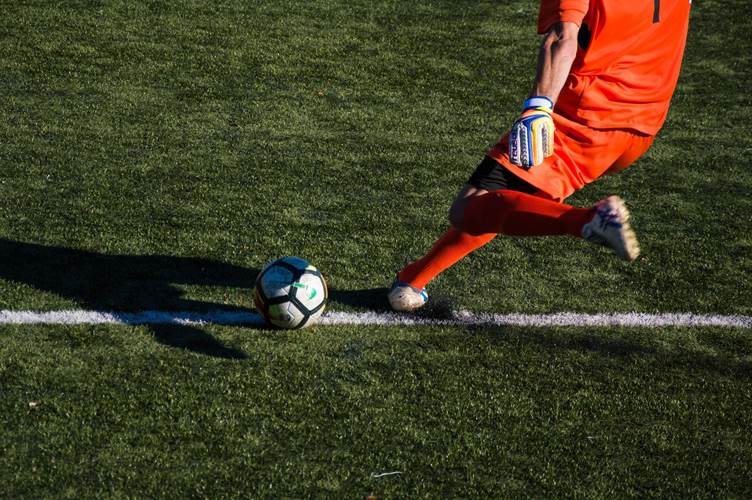 Sports betting has been around for thousands of years now as this activity can be traced to Ancient Greece when the first Olympics was held. Until today, it remains one of the favorite activities that sports fans have.
When it comes to the most wagered on sports in the modern era, it has to be football. In 2013, the BBC estimated that the global football betting sector was already worth 70 billion US dollars. These numbers make sense as football is labeled as the most popular sport worldwide. And this is why Online football betting could be the most profitable sport to wager on.
A Look at The History of Football Betting
It is unknown when football really started and so, we can't tell how long football and betting on it have started. What's known is that it was in the 19th century in England when football began to take on its modern form and that in 1923, bookmaker Littlewoods was the first to offer football pool betting outside Old Trafford.
It quickly became a favorite activity for the football audience despite the lack of betting regulations in the UK back then. However, the Betting and Gaming Act of 1960 came to be and since then, betting shops can legally operate in the country. This was when football betting got more enthusiasts as plenty of betting shops were able to open and operate legally.
During this time, sportsbooks William Hill, Coral, and Ladbrokes are leading the betting market. As years go by, betting laws became more relaxed and advertising was also allowed. In 1992, Sky Sports was then able to but the rights to screen the Premier League fixtures for the first time. Since then, sports betting has changed forever.
Online Football Betting
The 90s was also when the use of the internet has exploded. This was when casinos transitioned to the internet and this has surely revolutionized how people gamble. Not only casino games became available online but also odds on sports including football.
Online betting has now become so big that it makes up around half of the global betting handle. In 2019, the online betting market has reached a value of over 85 billion US dollars. It is expected to continue to grow to over 102 billion US dollars by 2025.
Football Betting During a Pandemic
Last year has been tough for the sports industry and football was also greatly affected by this. Popular football leagues like the English Premier League and the German Bundesliga had to be paused in March because of the pandemic.
It was only in May when the German Bundesliga was able to make a comeback. Meanwhile, the EPL was able to continue in June. After these two, many more canceled football leagues were also able to make a comeback with strict COVID 19 protocols.
During the times when everyone was uncertain whether these leagues will be able to push through last year, punters didn't have anything to wager on. The sports betting industry did suffer and many bookies had to get creative to thrive amidst the lockdown and pandemic.
Many bookies then opted to offer odds on minor sports events including sumo wrestling in Japan. Some also found a solution in offering odds for non-sports events like entertainment and politics. In Russia, odds on situations connected to the pandemic were even wagered on.
Fortunately, plenty of sports leagues were still able to push through before 2020 ended. And so, before welcoming 2021, the sports betting industry has already somehow recovered. This only means that this year is already looking a lot better for bookmakers and punters.
While the majority of sports events today still do not allow live audiences, fans can still enjoy matches that they most look forward to via live streams. What's even better is that they can continue to support their teams by placing their bets as bookshops are now open in the UK and England. To be safer, fans can also just place their bets online or on betting apps.
Conclusion
Football will likely be the most wagered on sport worldwide because of its popularity for a while. It is extremely popular in the UK, Germany, and Ireland. This sport may not be as popular in the United States, but it is known that Americans would place bets on big football seasons like the World Cup. Football is always exciting to watch and placing a bet on matches would just make it more thrilling to many football fans worldwide.