Football Camps for High School Students
Is your child a talented athlete? If yes, possibly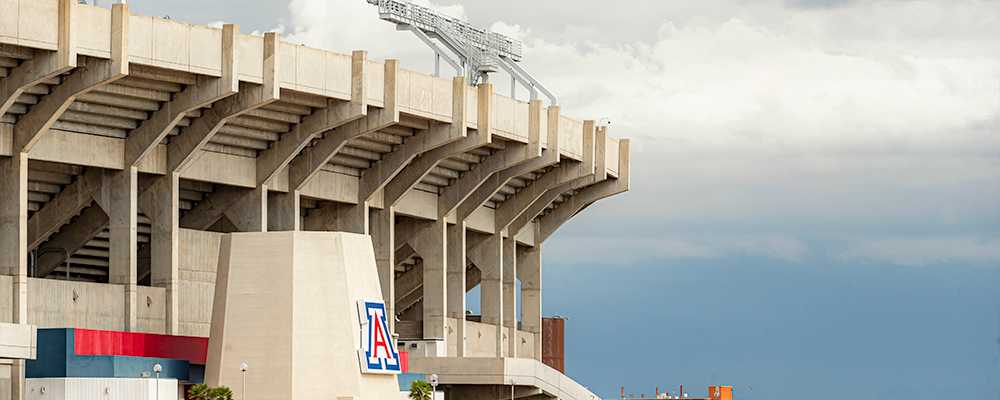 Is your child a talented athlete? If yes, possibly you've thought of providing a conducive environment to ensure the skills don't go to waste. But, perhaps, you've been wondering what to do next, so we hope this article will inform you on the right course to follow.
Football requires athletes to train and learn from experienced individuals like any other sport. College football camps are the best option because these institutions have qualified coaches who can nurture talents. Perhaps it might be good to know the benefits of taking high school students to such facilities before we give you some options.
What are the benefits of football training camps for high school students?
There are several benefits your child stands to gain while on a football camp. These include:
Community building
It gives your youngster an opportunity to make friends of similar ages and interests in football. The chance allows them to network and engage with each other beyond the classroom environment, contributing to the overall development of character. Further, the camp empowers children, especially those in high school, to share knowledge of other opportunities beyond their residential and academic zone. This is because people tend to be more open with peers, and students are not an exemption. Consequently, it helps to cultivate mutual trust and respect among team members while simultaneously ensuring that the youngsters have a chance to build on their strengths. The overall outcome of the camp is an energized and confident individual who can undertake any communal assignment that comes on their way.
Attendees develop confidence and communication skills
In the current era, the ability to express oneself articulately becomes a key issue in any given scenario. Based on this, you wouldn't wish to raise a child who cannot engage other people in a social setting. Summer football camps for high school students provide a conducive environment for developing and nurturing these skills. In particular, the youngsters will learn how to take and execute the orders from their coaches, communicate their interests and needs to their peers and seniors, and respond to issues when confronted.
Safety needs
Football camps for high school students have been developed for your child's safety. This attribute encourages positive behavior from the children while at the same time giving the parents and guardians peace of mind as they do not have to worry about their welfare while at the facility. An add-on to this setup is the type of education and skills imparted to the trainees, especially the need to stand up for oneself. Furthermore, the camp exposes students to a different environment, far from what they are used to while in school or at home. Hence, they start to develop instincts and an urge to ensure their surroundings are safe, cultivating a sense of responsibility.
Physical and emotional exercise
Top football camps for high school students focus on the wholesome development of the attendees. In this regard, they are subjected to sessions that ensure they develop good habits, which can potentially translate to a healthy lifestyle.
Additionally, the mental exercise to which the children are subjected boosts their cognitive abilities, ensuring better academic performance. However, you can help the student achieve the best outcomes by seeking other avenues for assistance, including using an online essay writing service such as CustomWritings. Ideally, the company provides academic assistance cheaply, leveraging the skills of top talented individuals in the USA and globally who work as professional academic writers. Furthermore, all the custom papers written by the services are personalized to meet the student's needs. Hence, engaging the website will ensure your child can learn from the best in the industry, gaining essay writing skills that will come in handy whenever school assignments are available.
Football training camps for high school students
There are several types of football training camps for high school students. The best way to get an accurate location of one is to talk to the institution's games teacher or a football coach from a nearby college. Before then, you might want to know the various categories of football camps to choose from. They include the following:
Day camp
This category of football camp programs runs from morning to afternoon, with the campers subjected to different exercise drills. This might be the best option if you want your child to attend without being away from you for a long time.
Why are day camps important?
Perhaps you might ask yourself this question as a parent or guardian, especially when you've never been in one. The day camp provides all the benefits of being in a football camp, save for campers having to go back home in the afternoon. The children will get the chance to network and gain new friends while simultaneously enjoying the benefits of being in a physically active environment. However, the time is pretty limited, so the attendees might not get the full gist of being in a camp.
Extended day camp
The extended day camp program allows the students to experience what a team-building exercise is. The sessions run from morning to late in the evening, with the participants getting to take part in a range of activities. In addition, the campers are provided with lunch and snacks while in the sports facility.
Why should you opt for an extended day camp?
It is impossible to rubbish the idea that sometimes, as a parent, you will be committed beyond finding time to be with your child during the day. Hence, the best option would be to enroll them in an extended day camping program while you complete your daily commitments. However, the benefits that come with these decisions are immense, especially when it is considered that the youngsters will be subjected to a range of activities, including competitive game drills, offensive, and defensive gaming techniques, and team building. All these contribute to the overall development of the child physically and emotionally.
Sleepover camps
This category of camping program runs for an extended period, usually one week, two weeks, one month, or more. The participants are provided with all the necessities, including food, accommodation, and training equipment in such arrangements.
Why are sleepover camps the best option?
All the activities are conducted under the supervision of a coach and a counselor, making it one of the best options for taking your child to a proper camping environment. Further, the campers participate in various activities, including team building, game competition drills, form fit tackling, blocking techniques, and position fundamentals. All these ensure the students come out with professional football knowledge hence thriving in the field.
Final thoughts about football camps
Football camps for high school students provide a chance for all-around growth. In most cases, they are exposed to diverse environments and people, which presents a better learning opportunity. We hope this article has helped you learn about football camp training for high school students and will help you make an informed decision.