Features to look for in betting sites in 2022
Online betting continues to grow year on year alon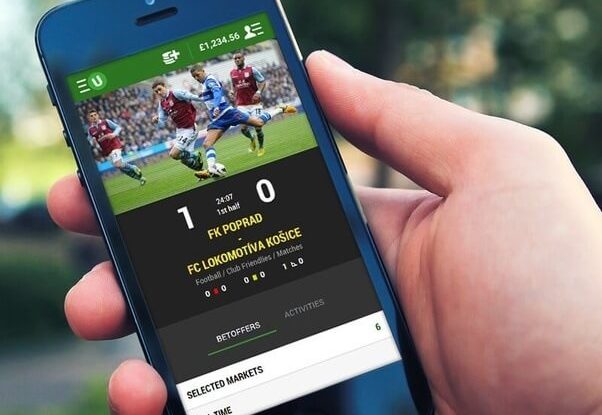 Online betting continues to grow year on year along with other gambling niches such as casinos and bingo. Despite the recent disruption to sports events caused by the pandemic, the industry has held strong. And all signs point to a huge increase in sports betting activity as the world returns to some semblance of normality.
With such promising signs of growth comes a wave of new operators and betting sites. But this has its pros and cons. On the one hand, it opens doors for new and innovative ways to have a flutter. But it also makes it hard for punters to decide which gambling sites they should choose.
According to leading sportsbook guides, live streaming, In-play betting and mobile compatibility are some of the key features to look at when reviewing and rating the best betting sites. But what do all these things mean in layman's terms?
Live streaming
All of the top betting websites are investing heavily in new tech and working to improve their sportsbook offerings. And one of the key products over the last few years has been live streaming.
The cost to individuals when subscribing to various sports channels is out of reach for many fans. Big events are now shown on many different channels and it changes from one country to the next. TV rights are now at crazy levels that nobody ever thought was possible. And the competition between broadcasters to secure the deals is rife.
The cost incurred has to be recouped and that falls on the viewers and their monthly subscriptions. However, some firms have managed to muscle their way in and create economical packages by tying together bespoke packages. These aren't available for the general public but they can pass on the advantages to the best betting sites.
As a result, bookies can produce a live stream for many top sports events that the average punter just can't access. There's a top selection on offer including horse racing, football, tennis, F1 and much more.
For the customer, access to these games is easy. And all they need to do is place a bet on the event. It saves them time and effort and helps to boost the overall betting experience.
In-play betting
Most sports betting fans are familiar with pre-match or pre-race bets. It has been the norm for over a century. And has always provided loads of top markets to consider. But the last decade or so has seen the dawn of a new and exciting way to place those bets. And it's all done during the event.
In-play betting is available on a wide array of sports and it gives the punter a huge advantage. Pre-match bets either require guesswork or a good deal of knowledge of the market that you choose to wager on. Studying form guides, viewing the stats and watching previous games and races are all ways to give you a helping hand when placing these bets.
But for many customers, doing their homework isn't something that floats their boat. So the solution is to let you watch part of the event and then decide what the outcome may be. And this makes it more inclusive for everybody. Even a novice can watch the first half and get a good idea of which team is likely to win.
The service goes hand in hand with live-streaming as it's always best to see the action for yourself with this type of wager. It doesn't have to be the bookie's stream, of course. Many punters love to watch the action at their local pub, for example, and place in-play bets via their mobiles. The whole process is super fast and convenient.
Naturally, the betting odds are affected by this preview into the action. The more likely an outcome is, the shorter the odds become. But the benefit of watching the event takes away a certain amount of the risk so this is to be expected.
Mobile compatibility
All of the above gambling entertainment is available on PCs and laptops. But the ease of access when out and about is what most people are after. And this is all possible thanks to the top mobile tech powering the latest generation of sports betting options.
Bookmakers know that most of the world is constantly using their mobiles. And that every aspect of our lives now connects in some way or another to those little devices in our pockets.
Two main contenders emerged as a solution to make mobile betting a possibility.
Firstly, the optimised mobile site. This idea took the main web page and converted it to a smaller, more concise version of itself. Punters can do everything on their phones via their web browser in much the same way that they would on a home computer.
Secondly, mobile betting apps. These programs are saved on the customer's mobile device and present a sleek and minimal betting experience. They are easy to navigate and all of the regular functions are available.
They both offer a top way to place bets while on the move and customers can decide which one they prefer to use.