England prepares for World Cup qualifying run
While the focus of most football fans' attention m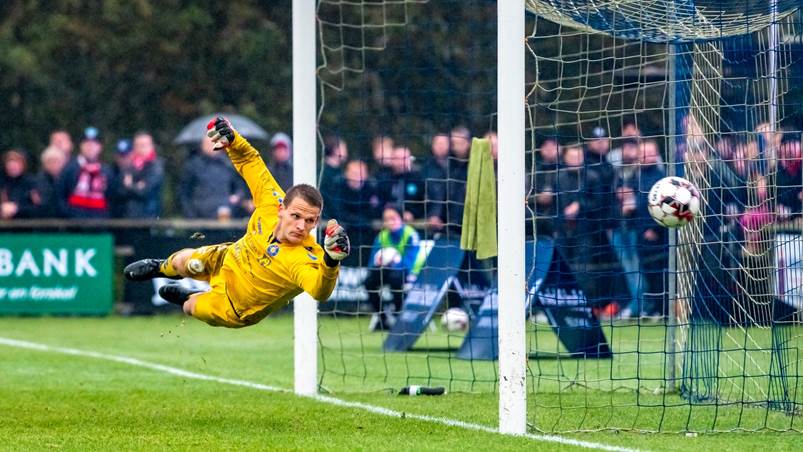 While the focus of most football fans' attention might be on summer's Euros tournament, all national teams will have some hugely important World Cup qualifying matches to play first. England will have to play three matches at the end of March that will give Gareth Southgate's team the chance to pick where they left off with an impressive performance at the 2018 World Cup.
However, much has changed in the footballing world since those heady days of Russia. The previous squad featured players like Jamie Vardy who have since retired from international duty. In their place, Southgate will have to make tough decisions about which promising youngsters like Jack Grealish and James Maddison to leave in the team and who will have to sit out. Here are the three games that will give the England boss the chance to try out the new wave of English footballing talent.
England versus San Marino - Thursday 25 March
As San Marino is one of the smallest countries on Earth, this is a game that should be a walkover for the England team. It's little surprise to find that all of the www.betting.co.uk has to offer have England down as the clear favourites to win this match. If anything, it's a question of whether Southgate's team will hit double figures as they aim to rack up a healthy goal difference against the feeble San Marino defence.
Not that the England boss will be expected to use his best strikers against such weak opposition. After all, England will be playing three games in one week, and so he'll probably save star forwards like Harry Kane for the Poland match. As such the San Marino game could be one on which Southgate gives several up and coming strikers the chance to shine.
Dominic Calvert-Lewin has been in outstanding form for Everton this season, and he'll be aching at the chance to wear the England shirt again. While Danny Ings is an out-and-out goalscorer, it remains to be seen whether his recurrent injury concerns could stop him being a real contender for a future England squad.
Above all, it's the question of whether Mason Greenwood could make the England team that is most tantalising. The youngster has had a far trickier season at Old Trafford this time around, and it could take a decent international appearance to give Greenwood what he needs to take things to the next level. All of which means that we can expect to see plenty of fireworks in the San Marino match.
Albania versus England - Sunday 28 March
On paper, this match against Albania should be another easy walkover for the England team. After all, England are dozens of places higher than Albania in the FIFA World Rankings. However, Albania have managed to post decent wins over quality opponents like Wales and Iceland in the past couple of years. All of which means that England could have a tough time away from home against Edoardo Reja's team.
Above all, it's preparing England with a creative spark in midfield that could be Southgate's toughest challenge in breaking down a robust Albania side. It could be these series of games that give Jack Grealish the opportunity he needs to make to become a central part of the new-look England team. The 25 year-old Aston Villa star has had yet another outstanding season in the Premier League, and his creative flair could be exactly what England need.
However, it's important to note that Grealish isn't the only attacking midfielder who has been vying for Southgate's attention. Leicester City's James Maddison has been in commanding form this season, and his goalscoring tough could prove to be invaluable. Similarly, Chelsea's Mason Mount is looking equally promising. Plus it's worth noting that Manchester City's Phil Foden has also been in great form and could prove to be an excellent addition to the England squad.
It remains to be seen who Southgate will install in a more defensive midfielder role, but with the likes of Jordan Henderson and Declan Rice looking like the more likely candidates, it seems that England's midfield could be a nice balance of youth and experience.
England versus Poland - Wednesday 31 March
England's final match in this round of World Cup qualifiers will see them taking on a tough Polish team. Although Poland have historically underperformed in major tournaments in recent years, Paulo Sousa's team have one massive threat - Robert Lewandowksi.
The Polish striker has been in outstanding form for Bayern Munich recently, with a fantastic hat-trick in Bayern's 4-2 Der Klassiker victory over Borussia Dortmund. It's this goalscoring form that will be at the forefront of Southgate's mind as he picks his defensive line-up.
It's fair to say that defensive consistency hasn't been England's strong point in recent times. While the 5-3 win over Kosovo was hugely entertaining, the fact that England conceded such sloppy goals has meant that Southgate has had a problem in finding consistent defensive starters.
While Harry Maguire looks to be over the rotten spell that he suffered last summer, there remain questions about whether the likes of Eric Dier and Tyrone Mings have what it takes to contain a player of Lewandowski's talent. With other candidates like Wolves' Conor Coady and Manchester City's Kyle Walker up for contention, it seems as though Southgate has plenty of tough questions to answer in the forthcoming World Cup qualifiers.