Do You Want To Become A Better Footballer? Here Are The Steps On How To Become One
Every player, regardless of age or skill, aspires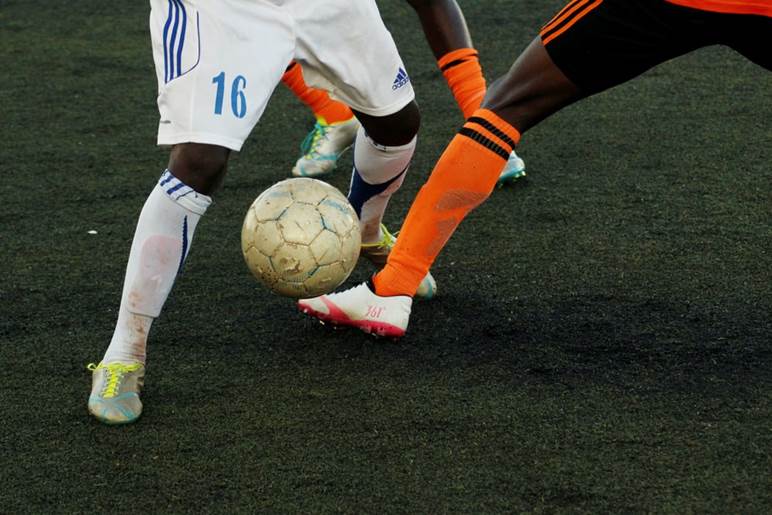 Every player, regardless of age or skill, aspires to be a better footballer. The beauty of most sports is that there is always space for development no matter how talented you are, and football is no exception.
So, how do you improve as a footballer? Pre-season is the ideal time to prepare for the new season, and making the most of this time might propel you to the next level as a player.
Improve your physical fitness.
Along with a solid skillset, fitness becomes increasingly important as you get older. Without it, you won't fully utilize your footballing abilities for the complete 90 minutes.
The game is quick and explosive at all levels of football nowadays. Having muscular fitness early in your career can help you in the long run, as both aerobic and anaerobic fitness levels are required to climb the football pyramid. Build a workout training routine and integrate using equipments like fisher blocking shields.
Your anaerobic system will assist you in achieving the brief, quick bursts of speed that every player needs throughout a game. Interval training can help you enhance this by including it in your pre-season routine. Following a warm-up, a basic example of sprint interval training would be to run for 10 to 30 seconds, then slow down to a jog for another 30 seconds.
Increase the rigor of your diet.
Keeping close track of what you eat and drink today can only benefit you in the future. Almost every professional team will have a qualified nutritionist in their camp to advise players on what to eat to stay in the best form possible.
At the grassroots level, teams typically do not have the means or resources to hire a nutritionist to advise them on what they should and should not eat. Therefore it is up to you to ensure that your intake is proper. If you exercise hard, sticking to a rigorous diet will get you in the most excellent shape possible, but the odd cheat meal shouldn't be missed.
Vegetables are also crucial in a footballer's diet, so learn to enjoy them if you don't like them. They're an excellent source of vitamins and minerals, and they'll pair great with some of your favorite foods.
Set objectives.
Whatever your goals are for the forthcoming season, goal setting is a terrific method to use. This is a critical step in increasing your team's motivation and focusing on your collective goals for the season.
There are several approaches to employ, such as SMART objectives and the three types of goals recognized by the sports psychology industry. More information on the benefits of goal planning may be found here.
Learn from the experts.
Examining the finest players in your position might be an excellent method to learn how to become a better footballer. Simply watching Match of the Day and listening to the commentators analyze the games may help you grow and learn the game.
Consider what you observe and attempt to implement it into your game on the practice field and game day. If it works for you and your team, it's something you should undoubtedly maintain doing. Also, learning from experts can help you strategize and plan better; for instance, before trying to play at online casino NetBet, seek advice from gurus.
Prioritize rehabilitation and injury prevention.
Everyone has experienced muscle aches and pains after a strenuous match or training session at some time. Your management and coaches will be pushing you to your limits more than once a week throughout pre-season, so speeding up the healing process, so you're ready for the following session or game is critical.
In addition to stretching before workouts, make it a habit to cool down after each one. Stretching each muscle for roughly 30 seconds is the best length of time to help avoid delayed onset muscle soreness.
Conclusion
As previously said, pre-season is mainly concerned with increasing your fitness levels. However, if you're still a young player, you generally don't need to worry about this. As a result, pre-season is the ideal time to practice your football abilities in your back garden or at the park with your friends.