Di Matteo's future at Chelsea uncertain
Di Matteo's future at Chelsea uncertain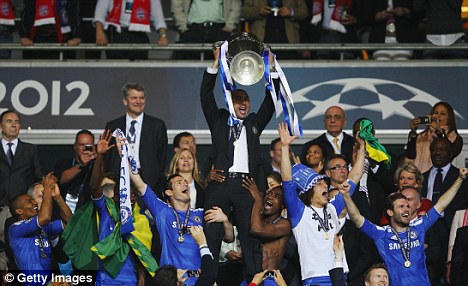 Roberto Di Matteo's future at the helm of Chelsea will only be decided at the end of this season, chief executive Ron Gourlay has revealed.
"The club said from day one when he came in as interim manager that we would assess things at the end of the season. We've not changed our approach," Gourlay said to the press.
"Robbie is completely on board with that and the last person who's going to put any pressure on the team at this stage is me."
Didier Drogba
Another major doubt, in regards to continue being part of the Stamford Bridge outfit is Didier Drogba, whose current contract with the blues ends in the summer, but Gourlay stated that negotiations are ongoing.
"We continue to discuss the situation with Didier," he said.
"Didier loves this football club, we love Didier, and we'll continue to have the conversations. Didier and the rest of the team are completely focused on what we've got to achieve in the next week and, once that's finished, we'll sit down."