Competition important for Reina, says Rodgers
Competition important for Reina, says Rodgers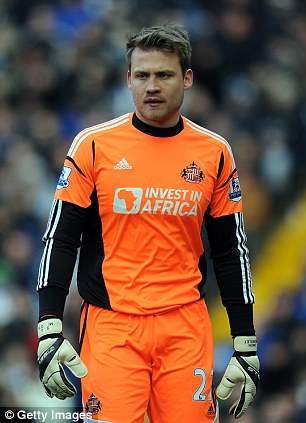 Liverpool boss Brendan Rodgers has claimed that Simon Mignolet was signed by the club in order to offer competition to Pepe Reina, as opposed to being a replacement.
After Mignolet completed his switch to Anfield from Sunderland, reports emerged suggesting that Reina was on his way out of Liverpool, but Rodgers stressed that signing another goalkeeper is healthy competition for the squad.
"I always felt it was important for us to have competition right the way through the squad, and that includes the goalkeepers," the Northern Irish boss told the club's official website.
"I spoke to Pepe about this a few months back and told him we wanted to bring in another goalkeeper as real competition. Pepe has been terrific here, Brad Jones was excellent when he stood in last year, and I felt we needed another one.
"I was very open with my goalkeepers and they know the situation. Simon comes in and we've got great competition, and when you've got competition it pushes everyone to perform."
The Spanish goalkeeper has been linked with a return to Barcelona, but he has recently insisted that he is happy at Liverpool.