College Football Players Cooperate Hoping to Get a CFB Season this Year
Lawrence started a series of tweets in which he ex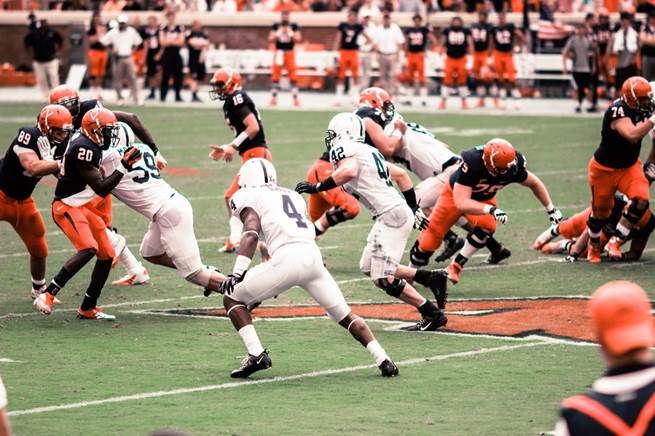 A group of football players, led by the Clemson Tigers quarterback Trevor Lawrence, are using Twitter to call for a plan to unite and get a college football season that doesn't seem likely to happen at the moment.
Lawrence started a series of tweets in which he explains why he and a lot of other players want to be allowed to go on the field. "People are at just as much, if not more risk if we don't play," he stated. What the Clemson star meant is that if there won't be any games, the players will be sent back to their communities where social distancing is unlikely to be respected. In case they get sick, their families will have to pay for medical care and expenses.
While the current situation represents a great issue for all the college athletes out there, sports fans are also devastated. Luckily, there are online gaming communities that allow them to enjoy casino games like sports betting or virtual slots. There are plenty of useful resources online that will help you get on the right track. Get the latest no wagering deals and start your journey with a bonus that has no rollover requirements.
According to Trevor Lawrence, the players that are coming from bad situations will suffer the most. He explained that "Football is a safe haven for so many people." The risk of getting infected is lower on the field than in everyday life because the league has safety precautions that are thoroughly respected by everyone. On top of that, players are incentivized to be careful, because their teammates' safety is on the line. If anything were to happen to one of them, the whole season could be compromised.
In a statement released on social media, which was massively shared by college players, the group asked for uniform safety protocols and mentioned their intention to form a college players association soon. Additionally, they also requested that players should be allowed to opt-out of the upcoming football season, and they should receive another year of eligibility whether they played during this season or not.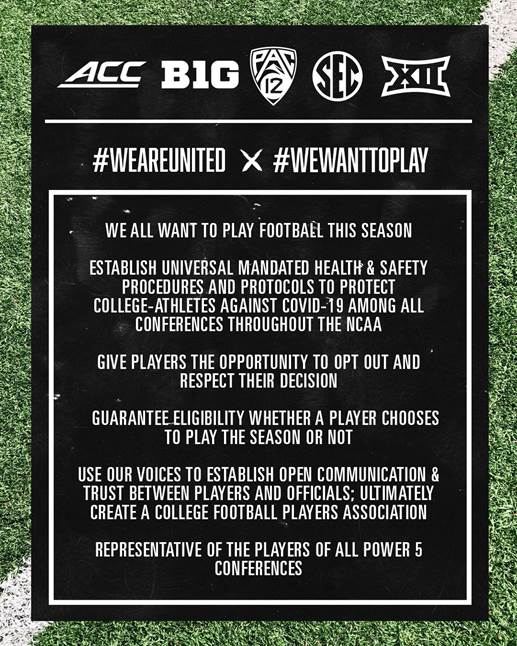 After the Tweet went viral, the players realized that they were all on the same page and decided to organize a Zoom meeting that included Boles, Rencher, Lawrence, Alabama running back Najee Harris, Utah's Nick Ford, Oklahoma's running back Chuba Hubbard, Michigan's Hunter Reynolds, and many other football superstars.
Boles stated that they discussed for more than 30 minutes before deciding what message should they share that would contain all the main takeaways from their conversation., They unanimously agreed on the topics that should be mentioned, and then they received quick and universal support for creating an association that would give all athletes in college a voice in the decision-making process in the future.
Boles and Reynolds said that their top priority is to solve these concerns as soon as possible. They hope that they can open a line of communications with the officials in college sports that will eventually help them establish a player association that is similar to the professional sports groups where athletes get to decide the significant changes made by the league for which they are playing.
At the moment, there are already too many conferences that aim to make a plan that could completely protect players from infections. If things were going, as usual, the season was supposed to start in about a month. Therefore, Lawrence's coalition might have come into play a little bit too late because major conferences already announced that they are canceling the season, and they should wait until the spring.