Champions League 1st Round Previews
Another edition of the Champions League group stag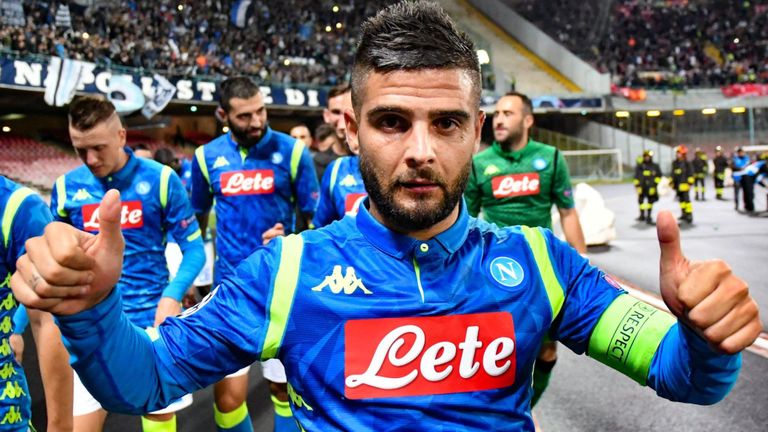 Another edition of the Champions League group stage is about to start as the first round is going to be kicked off next Tuesday. A number of teams are challenging the trophy and there are a lot of interesting groups drawn. This round brings us a couple of derby matches and football fans all around the world are going to enjoy these clashes of giants. If you are planning to bet on the Champions League make sure you read the latest tips and secure the best offers.
*Group E - Napoli v Liverpool
These two sides have been drawn in the same group same as in the previous season. Until the latest round, they fought for the place in the knockout round and Liverpool booked a vital victory at Anfield which saw them through and directed them towards the title. Carlo Ancelotti's side wants the revenge and they want to have a good start of the campaign. Napoli were unfortunate to lose the derby match against Juventus in Torino in a goal galore which finished 4-3. On the other hand, Liverpool have a perfect start in the Premier League, and they are going to challenge Manchester City for the title. It is going to be a very close game in which there shouldn't be more than two goals, and which may end with a draw.
*Group F – Borussia Dortmund v Barcelona
This is the first derby match of the group where Inter Milan is also drawn. German side had a very good start in Bundesliga, but they suffered a major setback with a 3-1 defeat against Union Berlin. Jadon Sancho, Paco Alcacer and the guys are playing very attractive football and they should be capable of putting a very serious title bid in the Bundesliga. Barcelona are not enjoying a confident start in La Liga as they've already spilled some points in draw matches. Leo Messi wasn't involved in those due to an injury and the Spanish side struggled a lot. However, he is expected to return to the starting line up with will increase Barcelona's chances a lot. Very entertaining clash is expected, and the crowd should see goals in both nets.
*Group A – PSG v Real Madrid
French champions are heading to another challenge of wining the Champions League for the first time in their history. However, transfer saga around Neymar has been in focus during this summer and although PSG are covered at all positions by world-class players, it is questionable how much impact these stories had on the squad. Real Madrid are not looking confident at all and it seems this is going to be another season of a struggle without Cristiano Ronaldo. It is going to be a close clash, but PSG should be able to overcome Real Madrid in an efficient match.
*Group D – Atletico Madrid v Juventus
These two sides faced each other in the eight-finals last season and Juventus came out as winners form a very exciting tie. Although Atletico Madrid had a 2-0 advantage for the first leg match, Juventus managed to turn around the result and celebrate 3-2 on aggregate. Diego Simeone's side suffered heavy changes I the squad, but they are still looking very strong. On the other hand, Maurizio Sarri took over Juve's bench and we'll see in the upcoming period if he is capable of meeting the expectations. It s going to be tactical clash and we don't expect to see more than two goals in total.