Can West Ham gatecrash the Champions League party?
As recently as 2011/2012, West Ham United were pla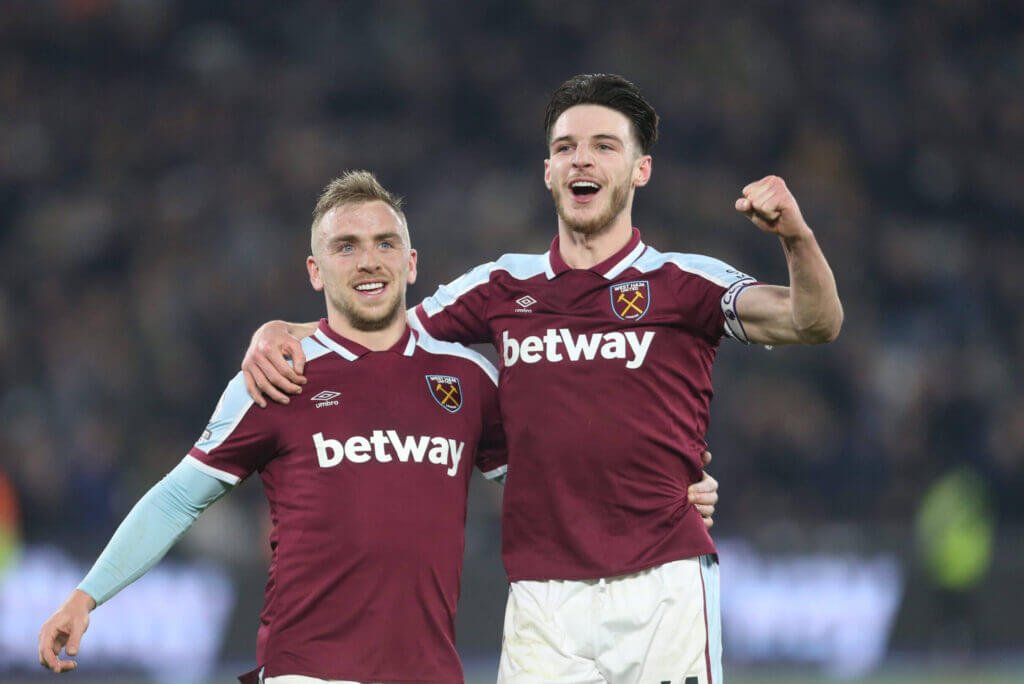 As recently as 2011/2012, West Ham United were playing second-tier football. A decade on from bringing their last one-season stint in the Championship to a close, the Hammers now have their sights set on the Champions League.
That is some reversal in fortune, especially when you consider that you only have to turn the clock back as far as 2020 to find the threat of relegation figuring more prominently in collective thoughts at the London Stadium than European adventures.
David Moyes has, however, guided a ship heading through some stormy waters and into the relatively calm seas of the Premier League's top half. West Ham are now priced at 12/1 odds for a top-four finish in online football betting at Betfair and daring to dream of joining the continental elite.
It is easy to see why football tips for today have the Hammers as serious contenders to gatecrash a party that has been notoriously difficult to secure tickets for through the years. In England, an established core of five or six clubs have dominated that scene and made it virtually impossible for anybody else to breach their security.
✅ Our record PL points total
✅ A top six finish
✅ European football

🗓 #OnThisDay two years ago, David Moyes rejoined the Club as manager... pic.twitter.com/Egj3kOTiUv

— West Ham United (@WestHam) December 29, 2021
Times are changing, though, and while those at the very top may remain some way clear of the chasing pack, a playing field that was once weighted heavily in favour of a select few are starting to level out. That could play into West Ham's hands, with no backwards steps being taken in the East End.
All to play for
The Hammers did find themselves knocking on a Champions League door last season, with a baton being picked up by Moyes' men that had been dropped by fellow hopefuls at Leicester City. The Foxes have stormed a European function once before, on the back of a remarkable title triumph, but have been unable to replicate those heroics in the years since.
Everybody connected with West Ham is fully aware of how big the challenge they face has become. To shuffle between the likes of Manchester United, Arsenal, Tottenham and Chelsea while evading the long arm of a bouncer is never going to be easy.
Positive progress is being made in the right direction, but sustaining success is considerably more difficult than sparking it into life. A fuse may have been lit, but there is no telling whether sporting fireworks will ever be set off.
The January transfer window was intended to aid the Hammers' cause, along with that of domestic rivals. In truth, though, Moyes will have seen the latest deadline pass with a sense of what could have been eating away at the back of his mind.
Jarrod Bowen in the #PL for @WestHam:

👕 74 matches
⚽️ 15 goals
🅰️ 16 assists pic.twitter.com/xMtwrihzXz

— Premier League (@premierleague) January 31, 2022
A lack of movement on the recruitment front was not for a lack of trying, with big money being thrown about in a bid to get the required bodies on board. Frustration stood waiting around every corner, with top targets falling agonisingly out of reach.
Will that prove to be the difference come May? Could a lack of squad depth end up costing the Hammers as they continue to compete on multiple fronts? They would not be the first to run out of steam with a finishing line in sight.
For now, there is still all to play for, with sights being locked in a forward direction. Glances may, however, be shot over shoulders at some stage in the near future as West Ham wait to discover whether their name has been added to an exclusive UEFA guest list. If it has not, then they will not be coming in.