Can Callum Wilson Beat The Odds And Win The Golden Boot This Season?
The annual Premier League Golden Boot is often awa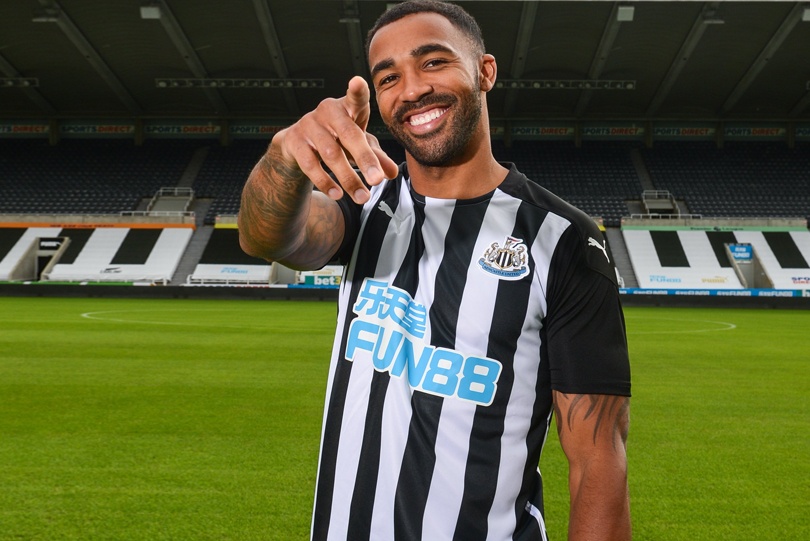 The annual Premier League Golden Boot is often awarded to superstars: Thierry Henry, Alan Shearer, Robin Van Persie, Sergio Agüero, Mohamd Salah, and Luis Suárez are just a handful of the illustrious names to win the award.
However, this season, alongside Calvert-Lewin and Patrick Bamford, we'd love to see an underdog like Callum Wilson outperform with the league's most lauded talent.
Framed against the sporadic goal contributions of Miguel Almirón and Joelinton's £40million flop, the signing of Callum Wilson emerges as Mike Ashley's shrewdest bit of business in recent memory.
With only a handful of games and a team-wide coronavirus scare to cope with, the former Bournemouth talisman is settling in nicely upon Tyneside. He's so far contributed eight goals and clinched some important games for a Newcastle team growing in confidence.
Wilson's efforts have led Steve Bruce's side to a stable start to the Premier League season, which is something worth commending given the controversy around team ownership, as well as individually placing him eighth in the golden boot race.
Is earning Newcastle's top scorer award the ceiling for the striker — or can Wilson beat the odds and challenge for the Premier League Golden Boot? Read on as we check the bookies' odds and analyse form to see if this prospect is more than just a pipedream.
Who do betting odds favour — and where does Wilson stand?
Examining the betting odds is our first port of call because the race for top scorer has only just started, so it's difficult to paint a clear picture by looking at the current standings.
For the purpose of accurate research, we've taken the most up-to-date odds from Bet365 — a veteran online casino synonymous with football, Bet365 sports betting earns great reviews. Here's who Bet365 believe to be the five favourites for the Premier League Golden Boot:
Mohamed Salah: 3/1
Harry Kane: 4/1
Jamie Vardy: 5/1
Dominic Calvert-Lewin: 7/1
Heung-Min Son: 7/1
Callum Wilson is way down the pecking order at 66/1, placing him ahead of Sergio Aguero, Diogo Jota, and Tammy Abraham, yet a far cry away from the list of favourites — but, after all, we do love an underdog.
What do we think of Wilson's chances?
Callum Wilson's best Premier League return is the fourteen goals he scored for Bournemouth in a successful 2018/19 campaign, which left him eight goals short of winning trio Sadio Mane, Mohamed Salah, and Pierre-Emerick Aubameyang.
Considering he's already recorded seven-goal contributions with three-quarters of the season left to play, hopes are high the Coventry born attacker can at least top his personal best.
With that said, however, a push for top scorer remains a distant chance, just like it was two years ago at Bournemouth. Although Wilson is undoubtedly a great asset for Newcastle, expecting continuous returns of the likes we've seen so far seems like a fantasy.
Newcastle are 17th in the league for big chances created (with just 11 from 12 games played), meaning Wilson has to score an overwhelming majority of his sparse opportunities to get into contention for the Golden Boot race.
Moreover, being a season of crowdless games and strange penalty rules, the number of goals needed to win the Golden Boost has inflated massively.
Most likely the top scorer will come from teams in the title race, who create a tonne of chances and shoot at a high volume, namely Salah, Kane, or Vardy (after all, they're the betting sites favourites for a reason).