Can Big Football Leagues Survive Without Fans?
If there is one thing that the Covid-19 pandemic h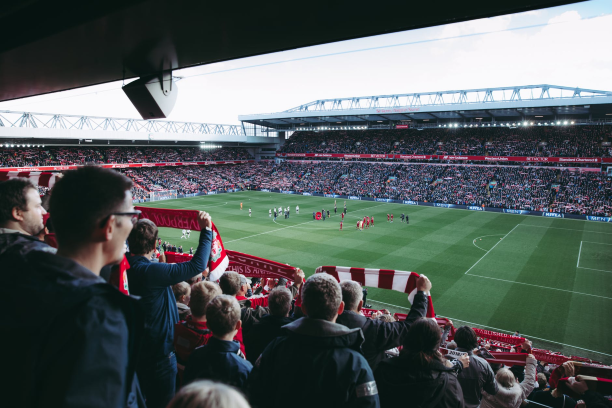 If there is one thing that the Covid-19 pandemic has raised over the course of 2020, it is that football fans bring a lot to the game. We are seeing a lack of passion, both on and off the field right now, because fans cannot take up their usual seats in stadiums.
But when looking at this from the viewpoint of a football club, does it matter too much? Can big football leagues survive without fans in attendance, because of revenue from elsewhere?
Clubs must think they can when you look at how much money has been spent over the summer transfer window. While many other businesses around the world have been cutting back, some to the extent of major job losses, football clubs were spending hundreds of millions collectively per league on players for the new season.
TV Revenue & Sponsorship Money
The main reason why this happened, and why football in the big leagues could continue for the foreseeable future, and maybe even beyond, is because of the TV revenue they receive and the sponsorship deals they have in place.
There are many lucrative sponsors attached to football team, with deals worth many millions so the football teams know this is coming in. They also have extensive TV deals too. A league such as the Premier League not only has a home TV deal with UK providers, but also has many deals around the world to other countries.
The game has never been as global as it is right now, and that is taking away some of the local touch, and the need for it, which includes matchday revenue.
Effectively what we are seeing here is that football clubs can handle the millions they lose from matchday and local sales because of the millions they are making on a TV deal that sends games to the other side of the world.
What Could Change in the Future?
We are seeing a shift in TV deals for certain and this is something that the big leagues will likely pursue as they move away from matchday revenue and into other areas.
Focus is on those sitting at home and watching, whether this is fans who live too far away to attend or those betting on games for an interest and using new betting sites for sports to do so.
When the Premier League signed a deal with Amazon last season it was the first big streaming move in they made. Combine that, the growth in that area and how general viewing is going with the recent launch of PPV TV games and both could come together in the future.
Will we see games being streamed away from TV where fans from all over the world can log on and purchase them to watch via a single platform. This would certainly put some control back in the hands of the big leagues, rather than them being forced to negotiate TV deals around the globe.