Arsenal FC 2022/2023 Season: A sign of a top-4 comeback or just a firework?
After a revolving door of players, assistants and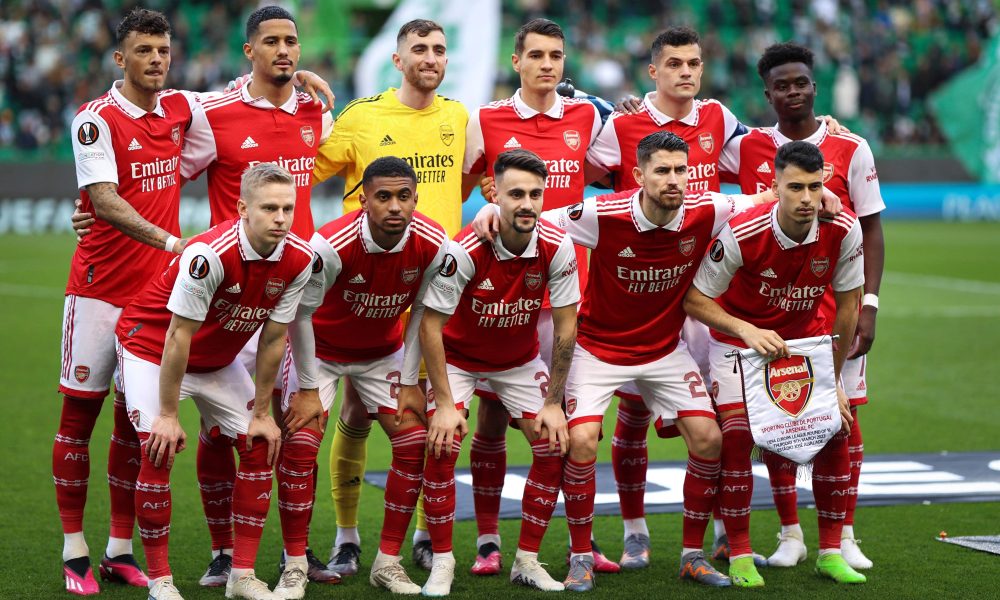 After a revolving door of players, assistants and an unfortunate Unai Emery spell, the Gunners seem to be back on track. And it's all thanks to the club's trust in Mikel Arteta and his coaching solutions.
The results are, without a doubt, there. Despite the bottling allegations, Arsenal had a fantastic season and was inches away from the title. That's all fine and dandy, but can they sustain it in the future? Or was this just a flash in the pan, a la Chelsea's yo-yo-ing between contending one season and being mediocre the other?
Today we're looking to answer just that and see whether you could find those top odds via bookmakers.bet brands and take a punt on the team.
Arsenal's campaign this season has been something no one expected
In our preseason predictions, the team at AFootballReport predicted Arsenal would do well but not even remotely as good as they turned out to be. When Arteta was appointed manager in December 2019, everyone knew the former club captain would need a bit of time to get the project off the ground. The FA Cup and Community Shield wins increased the hype significantly until it came crashing down during the rollercoaster that was last season.
The summer of 2022 was shaping up to be more of the same. William Saliba returned from his loan spell at Marseille, while Mavropanos, Lacazette and Guendouzi all departed during the summer. Aaron Ramsdale filled a much-needed hole in the sticks, too.
However, the real star arrivals were Gabriel Jesus and Oleksandr Zinchenko from Man City, as well as a late Jorginho transfer from Chelsea.
From the first matchday, the Gunners were dominant. They opened the season with consecutive wins against Palace, Leicester, Bournemouth, Fulham and Villa.
Not even a defeat to Man United stopped them, as they went undefeated from September to January, with just two draws to Newcastle and Southampton. Fans were immediately reminded of Invincibles Season, mainly because of the consistency and the killer mentality.
Bakayo Saka was better than ever before, whilst Martin Oodegaard was reminiscent of Xavi with his skilled movement and surgically precise passes. Martinelli was also a standout performer but unfortunately sustained a serious injury in a meaningless friendly against Juve. It has a big hit to the Gunners, but the team had enough depth to make it through this difficult period.
Around the same time, some mental cracks started showing. And consequently, this resurfaced some old doubts from before the season. After a drawing against Brentford and losing to City and Everton of all teams, it wasn't "Will they win it?" anymore. Instead, it was "Will they bottle it?"
Apparently, still one more year without a cup in their trophy case
Come mid-February, the Gunners once again resembled prime Wenger-era Arsenal. At least in the Europa League, where they terribly ended the month, as Sporting CP shocked them in the Europa League Round of 16.
And after exiting both domestic cups early on, the PL title was the only thing Arsenal could hope for. Ironically, it was the trophy they least expected before the season started.
Arsenal destroyed Everton, Bournemouth, Fulham and Palace en route to a flawless March. And after winning over Leeds at home, nobody really thought April would be a problem. Despite City's efforts in the previous months, the Gunners always remained one step ahead and didn't let anything rattle them.
But after many injuries and failures in all the cup competitions, the team finally started breaking. They absolutely stunk it against Liverpool and West Ham, both of whom were believed to be easy targets.
The biggest surprise, however, was the hilarious bottling against Southampton. Gooners were ripping their hair out at the thought of the 20th-placed team scoring three goals against them.
This brought City closer to Arsenal than ever, but this time, they had two games in hand. And the next fixture just to happened to feature the two teams. It was a title-deciding derby, the stuff of every Arsenal blogger's dreams. If Arsenal had won, City wouldn't have been able to get close enough to be a legitimate threat before the season of the season.
We all know how that one turned out, don't we? Arsenal was absolutely dominated 4-1 by City, with several key players disappearing in the word possible moment, effectively throwing their title chances in the bin. So, what now?
Arsenal features all the essentials to stick to EPL Top-4 in the future
While bottling the title at the very last minute is certainly painful, Arsenal fans should definitely be happy with this season. Remember, they were matched against a Pep Guardiola-led team with in excess of a billion pounds spent on players over the years. A team that won 3 of the last 5 PL titles, we must add.
Contrastingly, Arsenal's squad is more of a mish-mash of young players, projects, panic buys and rotation options. Simply put, their cohesiveness was nonexistent compared to City's.
But at the same time, all the pieces are in place. Arteta has proven himself time and time again, further reinforcing the notion that his first two trophies weren't a fluke. The young players still aren't perfect, but that's mainly due to the mental side of things.
Despite his "absence" from his team's most significant game, Martin Odegaard is undoubtedly Arsenal's MVP for the current season. It's clear that he, Jesus, Tierney and Zinchenko have the capabilities, and they just have to keep working hard and be smarter in high-pressure moments.
So, to answer the initial question — yes, this is a sign of a top-4 comeback. Fans are already whipping out transfer targets, a direct indication of the belief that this summer will directly affect the reality of those coveted top-4 finishes.
Playing in the CL will once again bring more money to the club's coffer, whilst participating in these big games will certainly attract high-profile players. We just have to wait and see.