African Countries With The Most Talented Goalkeepers Of All Time
Africa has produced some of the biggest players in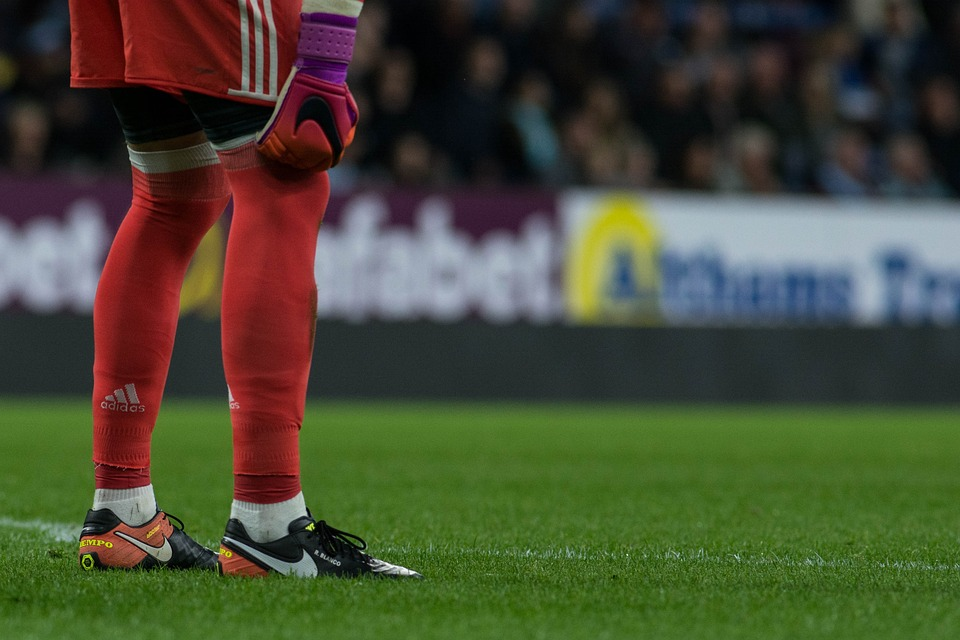 Africa has produced some of the biggest players in world football. Roger Milla, who led Cameroon to a historic victory over Argentina in the 1990 World Cup. The San Siro is now a historic site for African fans. And then there's George Weah, who won the Ballon d'Or in 1995 and many consider the African GOAT. Or how about recent vintages like Sadio Mane and Mo Salah?
But with goalscorers and more 'exciting' players taking center stage, it's easy to forget the talent Africa has produced in the GK position. Often forgotten in games and seen as just some bonus position, they're the linchpins of many successful teams. There have been many throughout the years. It was difficult to dwindle it to a small list, but these are the most talented African goalkeepers of all time.
Why Goalkeepers Matter
Some people think the keeper is an afterthought, the last player picked on the playground, forced to go in goals. But anyone who plays organized football knows that it's a crucial role, perhaps one of the most important.
The basic role is easy: stop the other team from scoring, you get no bonuses for fancy play without the clean sheet. But there's so much more to it. The style of the goalkeeper sets the tone for the rest of the team. Pep Guardiola, remember, mercilessly axed Joe Hart because he couldn't play the ball out from the back. And Dutch coach Louis van Gaal continues his search for his ideal feet-first keeper.
The keen bettor also adapts their gambling based on who is in goal. When Onana used to suit up for Ajax, for instance, the chance of fluid movement and passing was far higher. The reliability flows through the rest of the team. Or when penalty specialist Itumeleng Khune is in goal for his team, local gamblers know where to deposit their cash money, before the list of betting sites in South Africa change their odds. David Villa knows what we're talking about (hint: 2009 FIFA Confederations Cup).
In this case, it's not a casino game of chance like roulette or slots, where a random spin of the wheel determines the outcome. No, the goalkeeper matters. Just ask Liverpool and Loris Karius.
André Onana
He's young but crazy good. He's currently the number 1 for Inter Milan, but it's in Amsterdam where he made his name. Onana is a product of the famous La Masia of FC Barcelona but was snapped up by Ajax in 2015. It's fair to say it was a shrewd move that would pay some very healthy dividends.
Perhaps his most celebrated period came in the 2018-2019 season when he was part of a young Ajax side that terrorized some of the biggest clubs in football. They beat Madrid 4-1 and knocked out Juventus to reach the semi-finals, only missing a finals berth in the last seconds against Spurs.
Bruce Grobbelaar
He was a stalwart of the Zimbabwe national team and the legendary Liverpool of the 1980s. He was undoubtedly a cult figure. Who can forget his 'wobbly knees' during the 1984 European Cup final?
Unfortunately, Grobbelaar's legacy towards the end of his career was infinitely damaged. Known for loving spins on casino games at sites all around Europe, he was recorded admitting to match-fixing, which led to a scandal he never really recovered from.
But his talent can't be denied. There's a reason Liverpool put him in goals for a huge chunk of their most celebrated decade. Without Grobbelaar, would Liverpool have won the European Cup? Probably not.
Vincent Enyeama
This list would not be credible without Vincent Enyeama. The former captain of the Super Eagles is still talked about in Lille, where he's seen as the best goalkeeper the club has ever seen. He made 164 appearances for the French club and has cemented his place amongst the Ligue 1 greats.
For Nigeria, he has 101 caps, putting him at a number on his country's list. His most memorable career moment came in 2013 when he led his team to the 2013 Africa Cup of Nations.
What's perhaps most interesting about Enyeama is his nose for goal. When he played for Hapoel Tel Aviv, for example, he scored 15 goals in all competitions. Not bad for 'just' a goalkeeper, right?
Thomas N'kono
Our final entry is arguably the absolute best of Africa, with many considering N'kono the most naturally talented goalkeeper ever. His legacy continues in Cameroon, with the country churning out goalkeeping talent on the regular.
He's also inspired beyond his country, with Gigi Buffon citing his performances at the 1990 World Cup as the inspiration for the Italy goalkeeper. Without his clean sheet against Argentina, would we have had the classic Roger Milla dance?
His club career was mainly spent in Spain, where he represented Espanyol in over 300 matches. He represented Cameroon in four Africa Cup of Nations and three World Cups, but fans still wish it had been more.