A look over Spurs February form
It has continued to be a season of mixed results f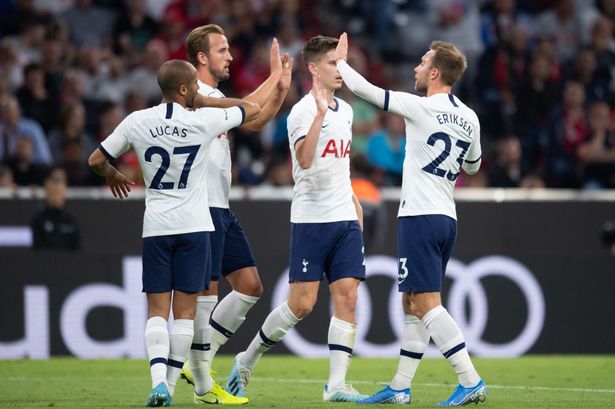 It has continued to be a season of mixed results for Spurs, who started the season in flying form, that saw the side continuing to come in for support for the Premier league title, with some using the sites found here. Unfortunately, that appears to have now gone and they are now in the battle for the top four, despite their poor run of form at present. Tottenham are now down in ninth and are six points outside the top four, so with this being the case, here we cover the results for Spurs in February.
Spurs started February with a 1-0 home defeat to Chelsea in the Premier league. Both sides failed to create many clear-cut chances but the converted penalty from Jorginho proved to be the only goal of the game, as Spurs started with defeat in February. Tottenham then returned to winning ways with a 2-0 home victory over West Brom. This was an impressive performance, with Tottenham controlling the game, with Kane and Son again the difference, as they both scored early in the second half.
Next up for the side was an FA Cup tie away at Everton, which turned out to be a remarkable match of nine goals. Everton eventually took the victory with a 5-4 win, with Lamela and Kane both getting on the scoresheet, on top of a brace from Davinson Sanchez. Then next up for Tottenham was a difficult away clash against Manchester City, who are now the overwhelming favourites for the Premier league title and also appear to be running away with it, as Liverpool continue to faulter. It proved to be a very difficult match for Tottenham, who really struggled to get much of the ball and create any chances. It turned out to be a very one-sided match, with City winning 3-0.
The most recent match for Tottenham was a Europa league fixture away against Wolfsberg in the round of 16. It appears that the tie is already over following the opening leg, with Tottenham completely dominating with a 4-1 win. This saw goals from Son, Bale, Moura and Vinicius. This is likely to now be a targeted competition for the side, as it could provide another means of pushing for Champions league football next season, were they to win it.
It is clear it has been a tough February for Tottenham, who will be looking to improve moving forward.