A Comprehensive Guide to Betting on Soccer
Betting on soccer is a lot of fun and a great way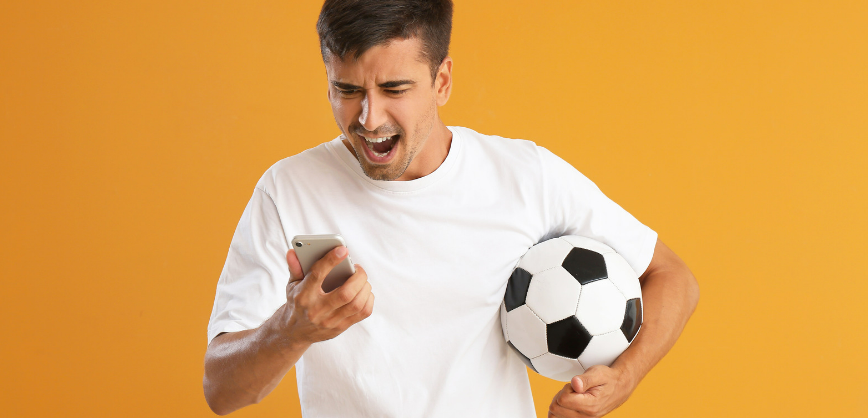 Did you know that more than 15 million people tuned in to watch the United States Men's National Team play against England in the 2022 World Cup? Soccer is known around the world as the beautiful game, and it's easy to see why hundreds of millions of people live and die with each result. It's also one of the best sports to follow if you're into sports gambling.
Betting on soccer is a lot of fun and a great way to make some side income, but there are things that you need to learn before you start placing bets with your favorite bookie. The good news is that you've found the perfect guide to teach you how to bet on soccer and gain some pro tips.
Keep reading this article to start your soccer gambling career today!
What Are the Odds for Soccer Gambling?
There are a number of odds that get used when it comes to betting on soccer games. If you want to give yourself the best odds of walking away with extra cash in your pocket then you need to study and understand the different odds that you'll encounter and their meanings.
American odds are a common choice when it comes to betting on sports because it is a simple way of displaying how much you'll win based on a $100 bet. This form of odds features one team that receives a minus sign and another that gets a plus sign. The team with the minus sign is favored to win and the team with the plus sign is the underdog in the matchup.
If you place a bet on Wolverhampton and they're listed as (+210) against Arsenal then you'd win $210 plus the initial $100 that you put on the line for the matchup. If Arsenal is listed at (-170) then you would need to place $170 on the game in order to win $100.
Decimal odds are another common form of odds that bookies use. Decimal odds use a similar format to American odds, but they're displayed as the amount of money that you'd win if you made a $1 bet on the game. If you place a $1 bet on a match that has 2.5 odds then you'd win $2.50 should the bet become a hit.
Tips for Betting on Soccer
Now that you have a better idea of the odds that you'll encounter and the ways in which they work, it's time to get into the nitty-gritty details behind betting on soccer. Little things like tracking the weather forecast and keeping tabs on injuries could help you win more bets and take home more money.
Here's a closer look at some of the best tips to use when you start to bet on soccer games.
Always Check the Lineups
One thing that is tricky with soccer lineups is that they're often not announced until an hour before kickoff. It's essential that you stay on top of the starting lineups for the games that you want to bet on to ensure that the top players are going to play. This also ties into keeping tabs on the injury news for certain teams.
You don't want to place a hefty bet on a team without checking to see who is out and who is questionable for the upcoming match. If Liverpool is playing without Thiago Alcantara, Mohamed Salah, and Luis Diaz then odds are that they won't perform as well as they do when they're playing their Starting XI.
One of the biggest mistakes that noobies tend to make when learning how to bet on soccer is locking in bets on player performance without seeing the starting lineup. Even if the player is healthy there is a chance that they'll be given rest and then brought on as a sub later in the game. You'll have a hard time capitalizing on that bet if you don't take the step of checking the starting lineups.
Check the Schedule
Another thing that is important to check before making bets on soccer games is the schedule that the team has played in the past week or two. Schedule congestion is a big deal for teams that are playing in all competitions since they don't get a chance to rest key players throughout the season. This lack of rotation can result in a dip in form and injuries to key players.
Look at how far a team is traveling to play in their games as well. This is a big deal when it comes to the different European competitions that teams play in since it could require them to fly to Eastern Europe for a match before flying back to the UK and playing in a key league matchup. That traveling takes a big toll on teams and could result in unsteady performances.
Follow Recent Results
It's safe to say that teams like Manchester United, Liverpool, Arsenal, and Manchester City are powerhouse teams that are safe to bet on. Still, it's more important to look at recent trends and results rather than the history of certain teams. Manchester United hasn't won a trophy in more than five years, which says a lot about whether you want to place money on them or not.
You should also look at trends when it comes to how certain teams perform at particular stadiums. The most important thing to look at is how a team has performed in recent matchups going into the one that you're hoping to bet on. You'll get a much better indication of what to expect when the two teams meet on the field.
Some stadiums and settings break the mold, and that's important to remember when placing your bets. Teams tend to struggle when playing games at loud and hectic stadiums like Anfield, Old Trafford, and Stamford Bridge. You can learn more here before you start betting on sports like soccer.
Consider Home and Road Form
The home-field advantage really is a big deal when it comes to soccer, and that shouldn't be discounted when you're placing bets with your hard-earned money. Check out the form of the team that you want to bet on when they play away from home prior to making your bets. The same rule applies to their record at their home stadium.
You can use those records as a great way to gauge the right matches to bet on. Doing your own research into the team's form will give you the best chance to walk away with more money in your account after the final whistle blows.
Learn About Advanced Stats
One of the best resources that you have at your disposal when it comes to betting on soccer is advanced statistics. These stats dive into the ways in which players impact the game on all parts of the pitch. Expected goals is a huge stat to follow for defense as well as offense when you bet on soccer games.
This stat takes a look at the shots taken by the team and the location and quality of those shots. It's a great gauge that you can use to determine how a team played on both ends of the pitch.
You can also use these stats to look at key players to see if they're due for an improvement in stats like goals and assists. Liverpool's Darwin Nunez, who was heralded as a massive bust, looks like quite a bargain when you look at the advanced statistics behind his season. The underlying numbers suggest that he's one of the top attacking players in all of Europe.
Knowing those underlying stats is a perfect way to stay ahead of bookies and other bettors when you place your bets. That untapped potential will eventually result in more goals and assists as the season goes on, which improves Liverpool's odds of getting results.
Expect the Unexpected
European soccer is amongst the best in the world, and you need to go into your soccer betting career with the understanding that anything can happen. Brentford beating Manchester City at the Etihad is not something that you can predict. City went into the match as deserved heavy favorites but walked away with zero points to show for the match.
Meanwhile, Liverpool managed to top City at Anfield despite a horrible run of results in Premier League play. Using advanced statistics is a great way to place your bets when you learn how to bet on soccer, but the results are still unpredictable. Always go into your bets expecting the unexpected.
Start Betting on Soccer Today
Soccer is a blast to watch and follow even if you don't have a club that you support. Learning how to bet on soccer requires patience and initiative, but there are tons of tools and resources that you can use to give yourself the best odds of winning. Keep track of starting lineups and the injured list, and don't be afraid to use some advanced statistics to pick the best matches to bet on.
Check out the rest of our blog if you're searching for more top-notch content on a number of topics!