3 Things We're Looking Forward To About The Euro's
The European Championships are always a long time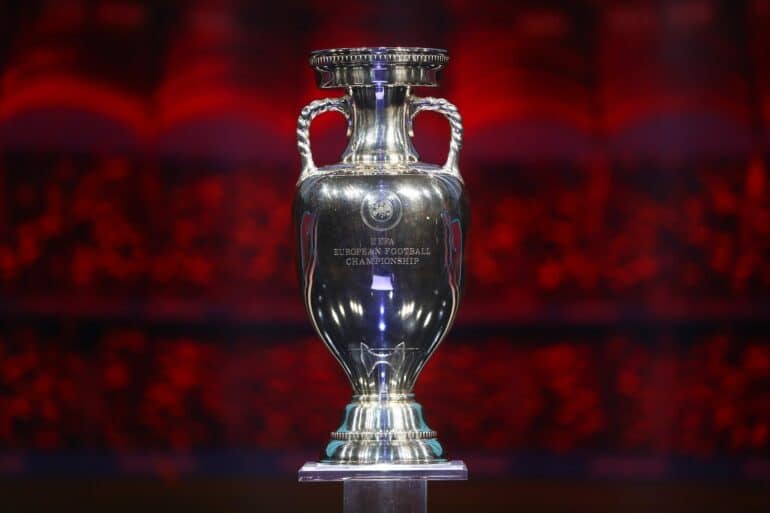 The European Championships are always a long time in the making, every four years in fact, but thanks to the coronavirus pandemic across the globe, what should have been Euro 2020, is in fact taking place this summer, in 2021.
It means another year of waiting for football fans, but that also means another year of building the excitement, but thankfully the time is nearly here with football coming home to one European side this summer.
So with that in mind, we've highlighted the three things we are most looking forward to about this year's big tournament.
1. Multiple Host Nations
The tradition with major tournaments in sport and in football, is to have them hosted by one main country or city such as England famously hosting the World Cup in 1966 and Beijing hosting the Olympics in 2008.
However, UEFA have made a change to that this time around and instead of one nation hosting the tournament, it's spread out across Europe with matches taking place in 12 different host cities which include London, Amsterdam, Budapest and Rome.
For fans of British and Irish football, there is plenty for you to enjoy with Glasgow and Dublin joining London as a host venue. Dublin's Aviva Stadium and Scotland's Hampden Park will host three group matches and a round of 16 tie, while Wembley Stadium will be the venue for three of England's group matches, a round of 16 tie, both semi finals and the final.
2. Memorable Kits
Nothing beats a major football tournament and the new kits that go on show. Depending on how a team does their shirts can either go in the history books for all the right reasons, or even all the wrong ones.
There have been so many memorable shirts over the years and pretty much every winning country has created an iconic shirt that is now worth fortunes in today's market. England's Italia 90 shirt is amongst the most sought after by Three Lions supporters, while Denmark's stripey Hummel number for their success in 1992 will always live long in the memory.
The modern day shirts don't have quite the same appeal as their more retro alternatives, but you can be sure that whichever side wins the Euro's this year will have a shirt that everyone of their supporters wants to wear.
3. Unearthing New Talent
Football fans like to think they know a thing or two about the next generation of footballers, and thanks to games like Football Manager, the information on youth players is much more detailed than ever before.
However, when it comes to major tournaments there always seems to be some player that comes from nowhere and propels themselves onto the world stage with a string of excellent performances across the tournament.
It seems to happen regardless of it being a Euros or a World Cup, with James Rodriguez one of the recent names to get a big money move to Real Madrid thanks to his exploits with Columbia.
Euro 2020 Betting
Free bets and odds boosts will be plenty this summer, and judging by what's available with oddsmanager.co.uk offers the bookies are already battling it out for your custom on the biggest football tournament of the year.
Like any European Championship, the betting has been hotting up throughout the year with England fancied to go all the way under Gareth Southgate and are battling it out with Belgium as the joint 5/1 market leaders.
Current World Cup holders France are also in the mix at around 11/2, depending on the bookmaker you use, while there are a host of big names such as Holland, Spain and Germany around the 7/1 mark, while defending champions Portugal and deemed to be slight outsiders at 12/1.
Much like Italy, who are also 12/1, you can never really rule the Portugeuse side out, especially with fantastic talents such as Juventus' Cristiano Ronaldo and Manchester United's Bruno Fernandes.