Top 5 Football Slots for the World Cup 2022
One of the most popular sports in the world is Foo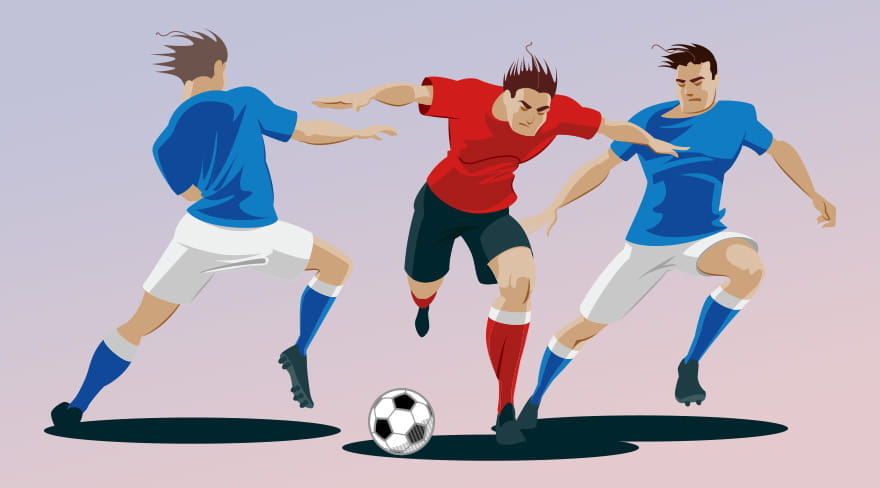 One of the most popular sports in the world is Football, and if you are even a slight fan of this sport, you will know about the World Cup. Typically, the World Cup occurs every four years, intermittent with the Euros. National teams prepare to take one another on in football games to see who can lift the most prestigious trophy in the sport. The World Cup is usually played in the summer, so all teams have an equal playing field and a decent temperature. In 2022, Qatar will be hosting the World Cup. Still, due to the immense heat the country typically receives during summer, they have opted to play the competition between November and December in the winter.
Slot games have a wide variety of different themes. One of these themes is sport-based games, and with the World Cup approaching, we decided to look at some of the best upcoming and existing Football and World Cup slot games. In this list, five slots have been chosen, and you can go and play them for yourself (once they have been released, for the ones that still need to be playable.)
Spin & Score Megaways
Spin & Score Megaways is a slot by the infamous Pragmatic Play. These developers are incredibly popular in the casino gaming industry, and every game they release quickly gains popularity from existing Pragmatic fans and newcomers to their titles. You may have played a few Pragmatic Play games if you have been in the casino gaming space for a while. This game is set to be released on the 7th of November, 2022, just a few weeks before the World Cup is destined to begin. This means that players can get involved with a bit of football fun before this big competition comes to fruition.
The game is not part of a direct series but one of many football-themed games. It is easy to find these games on many online casinos because they will be separated into their theme. This game also has Megaways mechanics active, so it could be branded under the Megaways section on the casino of choice. Megaways make a game much more exciting with increased paylines and much easier combination creation.
Firekick! MultiMax
Setting you up in a fan-packed stadium, these small game developers have produced a brilliant football-themed slot. Yggdrasil Gaming is not a well-known developer, so it makes sense to include them in this list and give them a taste of the spotlight. This game is well-designed, set to be released in early November, similar to the previous entry on the list. The game has a maximum payout of 10,000x your stake, which is pretty generous for a simplistic slot game. The MultiMax feature shows plenty of multipliers added to your winning combinations. This is why the maximum payout is relatively higher than a typical slot.
Football Finals X UP
Alchemy Gaming is another developer who has risen in popularity over recent years. Football Finals X UP will have some brilliant bonus features and be a generous slot overall. Set to be released in late November, during the playing of the 2022 World Cup, this slot is expected to gather plenty of fans and players from different locations. There currently needs to be pre-release content of the game, so it is hard to say what it will look like, but knowing how Alchemy Gaming produces its games, you can expect great graphics and seamless gameplay on every spin.
D10S Maradona
Focusing on the late and great Argentinian football legend Diego Maradona, this slot merges one of the best footballers ever to do it with this exciting online slot game release. Coming from the graphical experts over at Blueprint Gaming, their usual and expected prowess shines through again in this title. Housing a centrally aligned 5x3 playable that offers 20 different ways you could win. A collage-style tifo is the game's backdrop, depicting some of the attackers' most memorable moments. Various iconic kits Maradona wore throughout his carer act as the game's symbols, including a Napoli, Barcelona, Argentina and Boca Juniors kit. Not only does this game have one of the unique aesthetics in the world of online slot game releases, but it also has a free spin bonus round to assert this as a potentially great title.
Football Star
Placing the player in the centre of a backed-out stadium under the floodlights, this five-reel and 3-row slot game comes from the development team at games global. Like many other football-themed slot games, a luscious green turf paints the lower half of the backdrop before it meets a three-tiered stadium which cascades upwards to fill the rest of the play screen. Although this slot was released in 2014, the graphics on display still hold up, filling the playtable with different symbols, some of which show action shots of players striking the ball in abstract ways, one of which sees a player attempting to score from a bicycle kick.
One of the most exciting aspects regarding this title is the rolling reels, a feature that may be familiar should you be a regular online slot game player. With this feature, symbols involved in a winning combination are removed from the set of reels and replaced with new symbols from above, allowing players to land multiple combinations in a singular spin. However, the bonus features don't stop there with this title, as Football Star also comes with a standard wild symbol and a free spin bonus round, which could see a win multiplier attached to any of your wins should you land any successful combinations during this section.
Summary
With football being an avenue rarely explored when it comes to online slot games, we need help to think of a better time to dive into some currently available online casinos. With the collection of games we have covered, each brings something new and exciting to the pitch, whether in the form of some football-themed pay symbols, the fan-filled stadium backdrops or the exciting bonus rounds that add a level of excitement to the already enjoyable base gameplay. However, these are just a handful of slot titles that focus on the world's most beloved sport, with numerous other titles available to shoot your shot at.
Should you choose to play one of these thematic football slot games, we must re-affirm the real risk involved with gambling. Please remember always to gamble responsibly and only wager what you are willing to lose and can afford to do so.