Tips Sports Bettors Can Use to Win More
One of the biggest industries in the world at the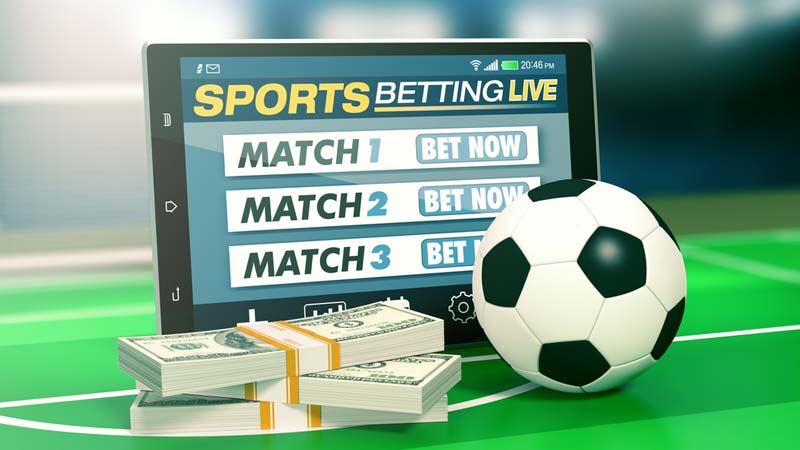 One of the biggest industries in the world at the moment is the gambling industry, currently worth around $262 billion, and is estimated to grow to around $876 billion by 2026. Another industry that is continually growing is the sports betting industry and was worth around $131.1 billion last year, and is expected to grow to $179.3 billion by 2026.
Now is a great time to get into sports betting if you aren't already, and there are many guides online that help new bettors make the best betting decisions, as well as many sites to bet at, which is why Away Grounds recommends the latest betting sites that are reputable and safe. If you are a sports bettor, or new to sports betting, you should focus on having a budget, choosing a sport to focus on, having goals that you should accomplish, learning the basics, and taking advantage of bonuses. To learn more about these tips, continue reading below.
Have Goals
The first thing that you should do before making any bets is to have a list of goals that you would like to accomplish, which is often dictated by your budget. What this means is that you should decide how much you would like to win in a day, week, or month, although starting with daily goals is easier to manage.
More than this, you should keep in mind that you will probably lose quite often, and it might be a while before you start to see profits from the bets you make.
Choose a Sport
The next thing that you should do is to choose a sport. Whilst one of the perks of sports betting is that you can bet on a variety of sports, which keeps things interesting, it also means that you will need to be knowledgeable about the sports that you are betting on.
If you are just starting then choosing one sport and focusing all of your energy on it will certainly help you in the long run, since you will be able to make more informed bets.
Have A Budget
As mentioned above, generally speaking, the budget you have will affect your goals, and more than this it will also affect the types of bets you can make. Since you are probably going to lose more money than you will win, especially in the beginning, you need to decide how much you are willing to sacrifice, and how much you actually can.
A great idea would be developing a staking plan, which means how much you are betting based on the size of your budget at any given point in time.
Take Advantage of Bonuses
One of the biggest benefits that sports betting provides is that it can now be done online, and this is great because many sites offer a variety of different bonuses or free bets. Not every site will offer the same bonuses or free bets, so it would be worth your time to shop around and compare as much as possible.
Taking advantage of these free bets will be worth your while in the long run since you will be allowing yourself to win money without actually spending any of your own.
Know Strategies
When it comes to sports betting, information is power, and the more you know about the variables related to each bet you make, the higher the odds of you making money from those bets. With that being said, you should make a point of trying to learn as many strategies as possible.
For example, you should learn about betting off-market prices, what arbitrage betting is, why you should back heavy favorites and more.
Understand The Basics
As mentioned above, information is power when it comes to sports betting, so before even placing a bet you should understand the basics. This could be anything from what the different bets are, how they work, when to bet on favorites and when to bet on underdogs, how often you should bet, and more.
Sports betting can be quite complicated at first, but if you stick with it, over time you will find that many things will become second nature, and your winnings will slowly increase, so long as you continue to learn.