Successful Sports Betting Habits Every Punter Should Know
Sports betting, like any other kind of gambling, i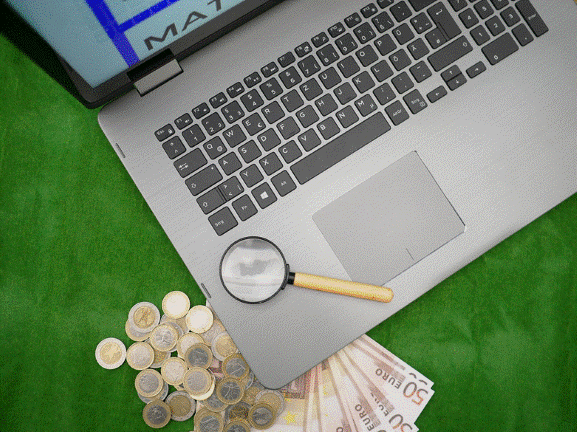 Sports betting, like any other kind of gambling, is a game of luck. There is no mathematical equation that you can use to win consistently. Apart from that, there are tons of sports bets you can make, and bookies form odds to be in their favor, so, you need to learn how to pick the right entries to bring home the bacon.
While it's true that winning can come invariably, some bettors become successful because they are building realistic strategies. They have learned traits that helped them to control their temper when betting. Remember that this is an emotional task to fulfill, and you must learn how to manage your emotions when winning a lot or losing too much.
Hence, if you have been into sports betting for long and find out that you're struggling even if you have the best techniques, it's time to work on your attitude. As you go along and fund your Official Betting partner site to gamble, here are some successful betting habits you should start to work on.
Adequate Knowledge of Sports
Nowadays, sports betting continues to grow bigger, starting from the smallest to the biggest leagues existing. The first trait you must learn to fulfill your dreams of successful betting is to learn every sport that offers this kind of gambling, including the rules, categories, etc.
Some of the most sought after sports betting games today are football, horse racing, baseball, golf, and basketball. Thus, before you decide to risk any dime, know how these sporting events work, and the whole betting process.
Strong Mathematical Comprehension
Compared to slot machines where you need to create an exact pattern to win, sports betting involves numbers. Before you can wager for a specific entry, bookies make odds between two competing teams. It refers to the realistic lines and values that predicts if the team will lose or win.
When you are into sports betting, you should comprehend and interpret these numbers. Remember that the two competing teams' odds are listed as either the favorites or underdogs.
Proper Money Management
Perhaps, this is one of the most important betting habits every punter should take heed of. Sports betting involves a considerable amount of money. Of course, you don't want to throw any dime when you risk your desired team, so every penny counts.
Also, proper money management is only spending what you can afford to lose. The greatest rule you have to remember most of the time when making sports bets is to never chase what you have lost. If you do this, your bank account will shrink and won't be able to recover.
Emotional Restraint
As stated, sports betting can be emotional. It is common for some newbies bettors where they get overwhelmed too much upon winning or get upset if they lose. There is nothing wrong with showing your emotions, whatever the outcome of the game, don't dwell on it too much.
Another thing is that most bettors are dedicating much of their wagers to a team that they patronized too much. While cheering and betting for your favorite teams isn't bad at all, you should study all sides if they have the chance to make it. If you risk betting on them too much and fail to deliver, this can cause many disappointments.
Consistent Lines and Odds Shopping
There are various sportsbooks you can use online to fulfill your sports betting game. All of them generate odds and lines depending on the flow of the game. Although most of these bookies generate the same values, others offer higher payouts than the usual ones.
Besides, some bookies dedicate much to giving out promotions and rewards. If you would like to earn big, you must learn how to consistently shop for odds and take advantage of the promotions it offers to earn more.
Patience, Resilience, And Flexibility
When it's your first time to do sports betting, and you lose, don't get disappointed. Remember that most successful bettors experienced losses before they learned how to keep their emotions at bay when gambling. Hence, you need to be patient and resilient at all times.
Along with that, you must also be flexible. It talks about your ability to play different sports betting games. Each sport might offer similar wagering categories, but they differ in payouts. If you're also flexible, you'll not get tied up in focusing on one league, but you give yourself a wider opportunity to bet and earn in different ways.
Takeaway
The goal of becoming a successful bettor does not rely only on having the best strategies but also on the attitude. Also, even if you know how each sports betting works, you will still fail if you don't have the right discipline. Thus, working on the betting attitudes outlined above can help you become a composed gambler who knows how to keep his cool.