Ontario's Bookmakers Ready for a Score with Toronto's World Cup Hosting
Preparations for the 2026 FIFA World Cup are well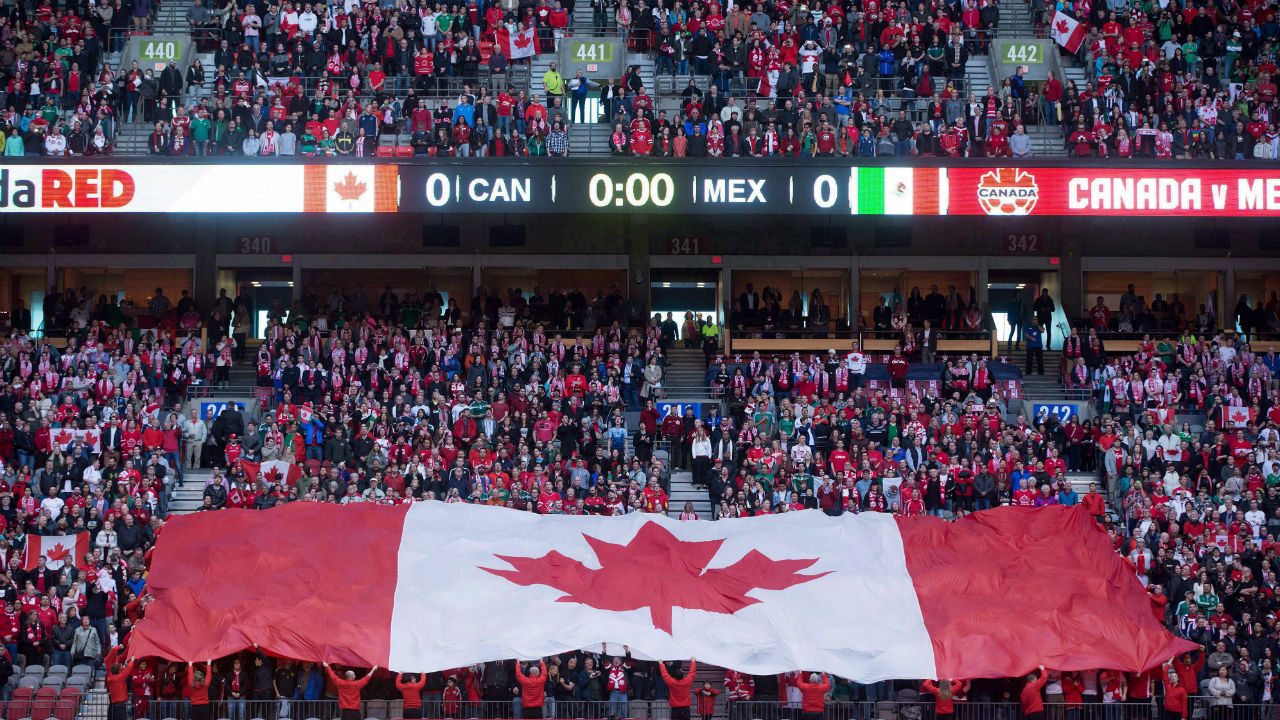 Preparations for the 2026 FIFA World Cup are well underway. Earlier in September, the soccer governing body sent a team of experts to help Toronto prepare for the upcoming event successfully.
Toronto and Vancouver were initially slotted to host 10 World Cup matches in 2026. However, FIFA reviewed its format for the tournament to include 24 more games earlier this year. That means Toronto could host a few more games.
More games in Canada are good news to soccer fans. It's particularly exciting to Canadian sports bettors, who will have more betting opportunities. Sports betting is legal in Ontario.
In fact, there are more than 40 licensed gambling sites in the province. Some of these sportsbooks are welcoming soccer fans with sweet bonuses. And they will give out even more free bets once the World Cup begins.
Ontario's Sports Betting Industry is Booming
Ontario welcomed its first legal gambling site in April 2022. Within half a year, the province had licensed 18 operators. The number then rose to 31 and then to 46 online sports betting websites.
For clarity, Ontario allows both online casinos and sportsbooks. Casinos are the province's biggest moneymakers, driving 78% of the province's $35.6 billion revenue from wagers since April 2022. By comparison, sportsbooks have generated $7 billion in the same duration.
While sportsbooks lag behind iGaming operators in gross income, they're expected to skyrocket in popularity in the next three years. First, Ontario will license more bookmakers. Secondly, the World Cup will have a major impact on Canada's sports betting industry.
The World Cup is the most wagered sports event in the world. At the 2022 World Cup, people gambled $35 billion on the event, a 65% growth compared to the tournament held in 2018 in Russia. To provide some perspective, Super Bowl LVII attracted $16 billion worth of wagers.
A Growing Demand for Sports Betting
After Ontario legalized online gambling, Canadians opened 1.6 million betting accounts in the first year. New research shows that nearly one million accounts are active every week.
Precisely, 920,000 adults in Ontario have active online betting accounts. This represents eight percent of adults over 25 years in the province. There isn't exact data about adults between 18 and 25 years, but the demographic range is between one and two and a half million.
By the time the World Cup starts, the number of people old enough to bet on sports will range at $15 million. This explains why some sportsbooks in Ontario are running aggressive marketing campaigns.
There are a lot of opportunities in Ontario for sportsbooks. They just need to market their products better. Below are some of the things betting sites can do to win Ontario's gambling population by 2026.
Competitive Sports Betting Odds
More people bet on slots and poker than on football, hockey and soccer in Ontario. The explanation is that some casino games provide great chances of winning. Also, the games are incredibly entertaining.
Now, sports betting is also entertaining. More importantly, it's partially based on skill, meaning it provides better chances of winning. If bookies can entice Canadians with improved odds, there's a chance more of them will get into betting.
Canada is a sports-loving country. It hosts some of the biggest football, hockey, basketball and soccer teams. That it will also host World Cup matches provides more proof sports gambling could grow tremendously in the coming years.
Fair Bonuses and Promotions
Another reason why online casinos are doing better than sportsbooks in Ontario is that they're incredibly generous with bonuses. At most casinos, you receive a bonus immediately after you create an account or complete your first deposit.
Bonuses offer numerous advantages to gamblers. First, they provide confidence in an operator. Bettors are more likely to trust sportsbooks that invite them with free bets.
Another explanation is that bonuses increase a bettor's bankroll. For example, a 100% bonus will usually double a bettor's money. This allows the recipient to bet on more games. In doing so, bonuses improve a bettor's experience.
While bonuses are great, bettors cherish fair promotions. Sportsbooks hoping to attract more customers in the next few years need to learn that. It's not just about giving out free bets. Also, make the rules fair.
By fair bonus rules, we mean they need to have a decent withdrawal limit. The rollover number should be small and manageable while the validity period should be long enough.
User-friendly Apps
Another way sportsbooks in Ontario can expand their fan base is by creating user-friendly apps. More than 80% of Canadians own smartphones. Among the people who gamble online, over 60% of them do so using a mobile device.
Sportsbooks have an option to provide betting markets through native apps or mobile websites. The latter provides more convenience to both the operators and bettors.
With a mobile site, a bookie doesn't need to create separate apps for Android and iOS users. Secondly, websites don't fill up space on your device. You could join multiple sportsbooks even if you lack ample storage space on your phone.
Bettors don't expect much from a betting app. It needs a simple interface. It needs to cover extensive sports and leagues. And it should provide competitive odds.
Additionally, a good sportsbook provides fair bonuses as we already mentioned. And it processes payouts fast. If it wants to stand out from the competition, it supports live sports matches, offers early cashout or gives out bonuses with zero wager requirements.
Banking and Payouts
Sports gamblers around the world like betting sites with convenient banking. Convenience means a variety of payment options and friendly policies. Sportsbooks in Ontario can support major cards, digital wallets and banks for deposits and withdrawals.
Crucially, they also need to provide convenient banking rules. Deposit limits should be low enough to attract doubtful bettors. However, the maximum bet needs to be large enough to keep high rollers loyal.
When it comes to withdrawals, the best betting sites provide fast payouts. Bookies can withdraw their money all around the clock. And they don't have to worry about expensive withdrawal fees.