Metaverse, a new boom for online casinos
The metaverse - a 3D virtual world made up of seve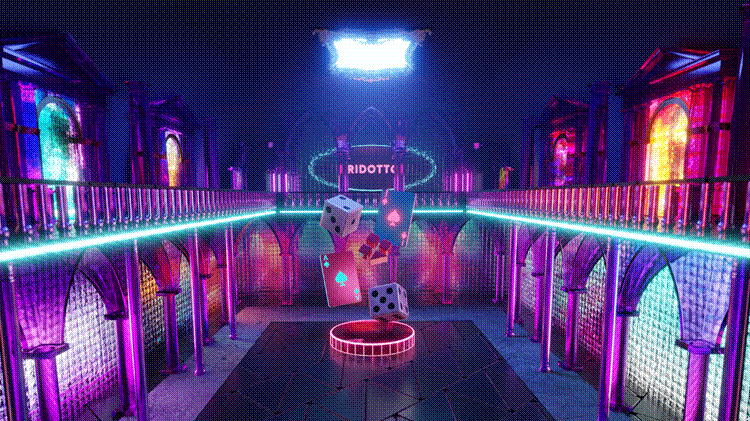 The metaverse - a 3D virtual world made up of several distinct and persistent spaces populated by avatars controlled by users - offers unprecedented growth opportunities for the digital sector, particularly for the video game industry. Many players in the sector (Epic Games, Roblox Corporation and Atari) are very interested in the subject and have already taken steps into this dematerialized world. Another sector is also determined to conquer this new market: online casinos. Check out your bonus after Rizk casino login.
And since October 2021, this metaverse (Decentraland) hosts its own casino game, ICE Poker, run by Decentral Games, a decentralized autonomous organization. With around 6,000 users each day, this game accounts for almost one-third of Decentraland's total daily users. According to Decentral Games founder Miles Anthony, about 1,000 users "play poker at any given time". This may seem like a small number at first, but it should be remembered that the meta-verse is relatively 'empty' at the moment, and seen in this light, this number is imposing. This virtual casino has generated 7.5 million dollars in revenue in the last three months!
Dress up your avatar with NFT accessories to play at the casino
As the metaverse develops, gambling, including online casinos, takes advantage of this new opportunity. However, the game mechanics are not quite the same in the virtual world. For a start, in this metaverse, winnings are rewarded in cryptocurrencies only.
Secondly, before playing ICE Poker, users have to adorn themselves with "ICE wearables", i.e. NFT clothing, shoes and accessories, with which they have to dress their digital avatar. These can be found on the Decentral Games marketplace and OpenSea, for about 2 ETH (about 5500 euros). Once equipped with these attributes, players receive a daily allocation of casino chips, which resets every day. The more wearables they have, the more chips they start with (only one wearable is needed to play).
Each day, players are presented with challenges of increasing difficulty. They earn ICE tokens and experience points converted into (virtual) currency at midnight each day if they complete these challenges. Depending on the performance, the player can change his ranking position and multiply his winnings. With the winnings, it is possible to acquire more valuable and rare wearables, making it possible to earn new ICE faster. Decentral Games plans to launch a mobile version of ICE Poker in the coming months.
Video game pioneer Atari has also set its sights on building its virtual casino in Decentraland. To this end, it has set up its blockchain division, called Atari Chain, to develop the company's cryptocurrency, the Atari Token ($ATRI). This token, built on the Ethereum blockchain, is intended to be used in Atari games and the company's future casino. According to the promotional video released last November, the latter is expected to offer several games at launch (blackjack, poker, slots, roulette, etc.). The company even plans to hire real croupiers to animate the games! This crypto-casino should be located in Vegas City, in Decentraland, with 20 plots.