Live Blog: Manchester United v Chelsea
Final Score: Manchester United 1-1 Chelsea - Manch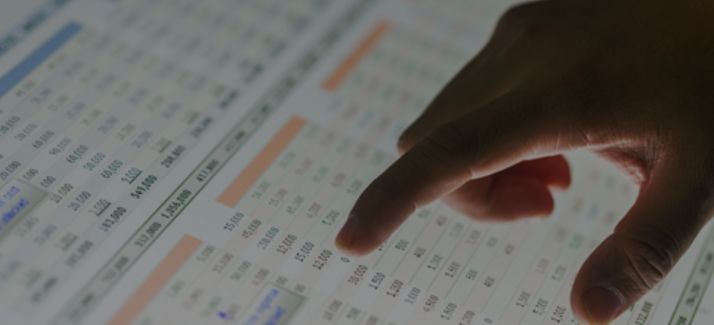 Final Score: Manchester United 1-1 Chelsea - Manchester United win 6-5 on Pens.
22:55: I'll wrap it up there. I hope you enjoyed the blog and hang around on the site. The Forums are open for your discussions on the game and more. It was quite a night - five hours worth pretty much until we knew who would lift the grand old trophy.
Time for me to go and watch The Apprentice and go to bed.
Good Night y'all.
22:50: Rio Ferdinand & Ryan Giggs lift the trophy.
22:42: John Terry is clearly distraught and you can't blame him. Avram Grant is trying to console him but it is impossible. He will never get over it - never.
22:40: 50 years since Munich and maybe it was written in the stars. I am quite happy I am not a Chelsea fan tonight though I must say.
22:39: Man alive - Better team loses again - From Neil in NY.
22:38: Ronaldo is being interviewed now. He knows he got out of jail there.
22:35: Chelsea were the better side on the night, of that there is no doubt, but that does not matter. They hit the post, they hit the bar, they had a penalty to win it but John Terry of all people slipped as Van Der Sar went the wrong way. United were lucky but no-one will remember that when the history books are written.
22:33: Anelka steps up - and he doesn't score - Van Der Sar saves it and Manchester United are European Champions.
22:33: Ryan Giggs now - strokes it home.
22:32: Kalou needs to score here - awesome spot kick.
22:31: Anderson steps up in sudden death - cracking penalty.
22:31: John Terry to win it for Chelsea - this would be some story. He slips and hits the post.
22:30: Nani has to score here - and just about does. Cech should've saved it.
22:29: Ashley Cole steps up - and boy Van Der Sar gets a strong hand to it but it creeps in.
22:28: Hargreaves steps up - Great penalty
22:28: Lampard steps up - and he scores.
22:27: Ronaldo steps up - saved! Terrible penalty from Ronaldo.
22:26: Belleti steps up - and does the business
22:26: Carrick steps up - strokes it home.
22:25: Ballack steps up - nice penalty.
22:24: Tevez steps up - strokes it home to the keepers left. Cech goes the wrong way.
22:23: United to take first.
22:22: I really don't know what to say at this point. Penalties is a lottery but what else can you do? The Rugby fan has said how bad it is and how there must be a better way and football is stupid for having that rule. Rugby clearly does everything so much better...
22:19: And we go to penalties.
22:19: Makelele off for Belleti - Presumably he is a penalty taker. United do the same with Brown off for Anderson.
22:16: By the way I said many bad words about Lubos Michel out loud that can't be put down in words.
22:11: Lubos Michel loses the plot. Didier Drogba is sent off for a slap on Vidic. It is a disgraceful decision by Michel, absolutely disgraceful. Lubos Michel has spent the whole evening trying to screw Chelsea over. It all came about after Manchester United broke the unwritten code regarding injuries. Chelsea weren't impressed and Drogba raised his arms, yes he was stupid but if that is a red card then it is just wrong. Lubos Michel does everything by the book and that is what makes him a terrible referee. He is just like Howard Webb. Tevez and Ballack also got booked for their parts in the incident.
22:06: Drogba hits the free kick wide. Is this one petering out to the dreaded spot kicks?
22:05: Yellow for Vidic for a foul on Anelka. Harsh for me as it was a good challenge.
22:02: Where has Ronaldo gone? He has gone missing since Half Time.
22:01: Ballack has a dig and it is blocked. Chelsea players still look surprisingly fresh. United look sluggish.
22:00: We are off again...
21:58: One of the Rugby supporters says Drogba is rubbish and a waste of space - yeah...
21:58: After 105 we are still level.
21:53: Rooney hauled off for Nani.
21:51: And suddenly Manchester United should've scored. Evra fired his way to the by-line and found Ryan Giggs. He pokes it towards goal only to see John Terry clear it and heads it over. That is why John Terry is great.
21:50: Anelka on for Joe Cole.
21:49: Another lovely move Chelsea. They really are dominating this game.
21:47: I'm watching this with three Rugby fans - oh boy...
21:45: Lampard hits the bar and then Kalou misses the rebound. Chelsea have chance after chance but still haven't scored.
21:43: Kalou on for the disappointing Malouda.
21:42: We are off again. United with a lovely move but failed to get an effort on goal.
21:36: Full Time: Manchester United 1-1 Chelsea
We go +30 just like I predicted earlier today...
21:34: Two added minutes. Horrible foul on Joe Cole just now.
21:31: Giggs on for Scholes - Giggs is now the all time appearance leader for Manchester United.
21:30: When was the last time Lubos Michel gave Chelsea a decision?
21:25: Tevez drills one over - first real effort in a long long time for Sir Alex's side.
21:24: Another chance for Drogba but Ferdinand defends well.
21:22: Drogba hits the post. Terrific effort by the Ivorian who curled it past EVDS who it beaten all ends up.
21:21: Penalty shout for Chelsea as Malouda goes down in the area under pressure from Ferdinand. Looked a good decision for me as he may of tripped over his own foot.
21:18: United have had a couple of half chances but really Chelsea look the more likely. 15 minutes left in normal time but we'll have 4+ added.
21:12: Rio Ferdinand looks injured and United are all over the shop. Michel stops the game despite not actually being allowed to.
21:09: Wicked ball in from Malouda and cleared by Carrick. All Chelsea.
21:06: Chelsea look really good now and United look rattled for the first period in the match. United need a good five minutes just to kill Chelsea's confidence.
21:01: Chelsea are on top. The midfield is starting to really tick over.
20:58: Michael Essien has the first chance of the second half. He checks back on to his left and steadies himself before firing it comfortably over the bar.
20:56: No real chances yet this half but tempers are flaring. I wonder if we'll end 11v11.
20:48: Sir Alex gives Lubos Michel a right rollicking. You'd have to think that was about the Calvalho foul on Ronaldo.
20:47: Here we go again...
20:37: United really should be ahead. However they are not - typical Chelsea. Grab on to a lucky break and pounce on it. United still the big favourites for me.
20:33: Half-Time: Manchester United 1-1 Chelsea
20:33: Carvalho gets a yellow for an ugly challenge on Ronaldo.
20:30 Goal: Manchester United 1-1 Chelsea - Lampard
And Chelsea are right back in it. Michael Essien comes forward and has a blast from thirty odd years. A couple of deflections and the ball fell just in front of Frank Lampard and he tucks it in with his left foot.
20:29: Ballack takes it and fires it over. Don't think the Drog will let him take the next one.
20:28: Yellow for Rio and a free kick right on the edge of the area.
20:27: Tevez really has to score there. United could and maybe should of wrapped this one up already.
20:25: Florent Malouda's first touch is the worst I have seen from a so-called World Class footballer.
20:20: What a double save by Petr Cech. Carlos Tevez with the initial header before Carrick fires the rebound which Cech palms high and wide of his goal. This game is starting to get going.
20:19: Great save by Van Der Sar. Ballack forces Ferdinand to head towards his own goal which forces the keeper into a fine save.
20:15: United look very fluent. Chelsea look rattled and this game is there for the taking for the Manchester club.
Wooooooooooooooooooooooo - Matt via text
20:11 Goal: Manchester United 1-0 Chelsea - Ronaldo
Cristiano Ronaldo scores for the Old Trafford club. A left footed cross is headed in by Ronaldo who leaps over Michael Essien.
20:09: Scholes returns after his cut. Clearly they are worried about him.
20:06: Paul Scholes is cut after fouling Makelele. Scholes sees yellow as does Makelele. Not exactly sure Lubos Michel saw there.
20:04: First corner of the game and it is for the reds.
20:02: Ronaldo has twice gotten down the left in dangerous positions. having him going up against Essien is clearly something they've worked on due to the fact Ashley Cole always has Ronaldo in his pocket.
19:59: My housemate who allegedly supports Manchester United has got up and left the room to do her washing up. This game has really whetted her appetite so far.
19:54: David Pleat tells us that it has been 30 years since George Best terrorised Benfica in the 1967 Final at Wembley. I really don't need to say just how bad he is as a co-commentator after a comment like that do I?
19:53: And now the first dangerous cross for United, Hargreaves whips in a ball that Terry clears just as Rooney looks set to pounce. Really not started this game as yet.
19:49: Bitty start but Malouda swings in a wonderful cross that Vidic has to deal with. First dangerous moment of the match.
19:45: Man U kick off. It is a goal kick to Chelsea within seven seconds.
19:44: This game will start on Wednesday and end on Thursday local time - that is pretty cool.
19:43: Frank Lampard looks up to the heavens just as the Champions League theme finishes - you know exactly what he was thinking about.
19:41: David Pleat gets the nod to sit next to Clive Tyldesley. Disgusting move by ITV.
19:40: Red Roman looks happy looking on.
19:37: I've lost count of the number of ad breaks we've had. It has been quite a few to say t'least.
19:34: All I want is for it to be a real quality match. This is a great opportunity for the Premier League to show its quality and superiority as a football league on the world stage. All we can hope is that the quality of the pitch matches the football. - Wardy on the TalkFootball Forum
19:32: Now we have a piece on some bloke called Ronaldo. I've yet to see him really take a big game by the scruff of the neck, could this be the night?
19:28: We are watching a piece about Michael Ballack. He is a terrific player and Jose clearly never liked him. He may not of performed in the 2002 final but this can be his time.
19:19: For me both teams are good enough that it can go either way, but I am a reds supporter and I really do think we can beat Chelsea, it will be tough, but I really think we are the better team and can go ahead and win - Matt on the TalkFootball Forum
19:16: Chelsea 2-1 Manchester United - Harry Ford on the TalkFootball Forum.
19:11: If you want to join in the debate on tonight's match then either comment on the blog or join in on the forum.
19:06: Teams: Chelsea, Cech, Essien, Carvalho, Terry, Cole A., Makelele, Ballack, Lampard, Cole J., Drogba, Malouda
19:06: Teams: Manchester United, Van Der Sar, Brown, Vidic, Ferdinand, Evra, Carrick, Hargreaves, Scholes, Tevez, Rooney, Ronaldo
19:03: Tonight is the night of all nights. It's ITV for me as I'm downstairs with the housemates, so no Tyler & Gray for me. Gabriel Clarke tells us the teams and there are no surprises. It is peeing it down with rain.
19:00: Here we go folks. Excited much?