Let's take a look at FIFA 21's Premier League FUT Team of the Season
FIFA 21 fans rejoice! EA Sports have finally relea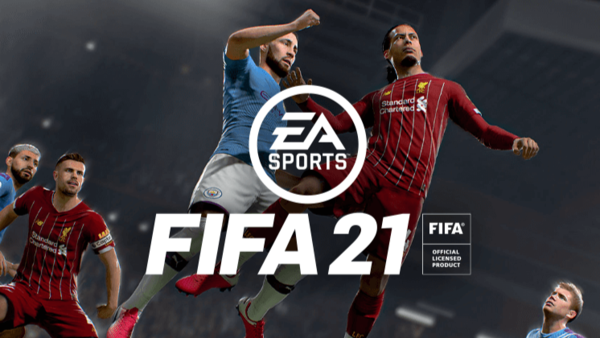 FIFA 21 fans rejoice! EA Sports have finally released their collection of players to get your hands on as part of their Team of the Season. Voting is still going on for other top-flight leagues like the Bundesliga, but the results are in for the 2020/21 English Premier League season.
Billed as the most competitive football league in the world, its no surprise FIFA have decided to include a wide range of players from many different clubs in their TOTS. Let's take a look at which players have given the nod and are worth getting your hands on for your Fifa Ultimate Team!
Mohamed Salah – Liverpool (96)
As the tied highest rated player in the TOTS, the Egyptian forward playing for Liverpool FC has gotten a significant in-game stats boost. Now with a blisteringly fast pace of 99 and a powerful 97 shooting score, this is the RW/Striker you want on your team.
This is despite the somewhat lackluster second half of the season Salah's real-life counterpart has under manager Jurgen Klopp's side – placing Liverpool at 7th in the Premier League. Still, Salah's real-life skill behind the ball is undeniable, giving his in-game avatar some impressive player stats.
Kevin De Bruyne – Manchester City (96)
Moving onto a player that has had anything but a lackluster season: Manchester City's Belgian vice-captain Kevin De Bruyne. Renowned for his excellent passing and shooting abilities, De Bruyne has been integral in the midfield to Man City's exceptional season. As an imminent title winner and PL Player of the Year contender, De Bruyne has gotten a good stat bump to make him one of the most lucrative midfielders in FIFA 21 FUT.
It's that 97 Passing Score that makes playing De Bruyne absolutely lethal on the pitch. That compounded with his 93 in Dribbling makes the Belgian perfect to play as a strong central player in any Ultimate Team. De Bruyne is no slouch when finishing either, with an excellent 93 in Shooting ability. Where the midfielder can fall a little short is with a 83 in pace, but paired with a speedy winger like Riyad Mahrez, FIFA players can recreate Man City's real-life success in their own FUT.
Harry Kane – Tottenham Hotspur (96)
Harry Kane is another one of those players that continues to stand out even if his team are struggling to take a good hold of the league. Tottenham Hotspur's recent run of poor performances leaves them without a permanent manager for the end of the season and barely above Liverpool at 6th. But, with 21 goals and 13 assists this season to date, Harry Kane continues to bring out exception performances week after week.
That's why EA Sports have granted the England national the highest shooting score in the entire team of 97, reflecting his excellent shooting abilities. Kane doesn't match the pace of Salah at 88 to Salah's 99, but Kane's high Physical state of 91 gives him the strength and finishing attributes to be a great pure striker on your FUT.
Wesley Fofana – Leicester City (89)
Arriving in the Premier League at Midlands club Leicester City after transferring from Ligue 1 side Saint-Étienne in the October transfer window, this 20-year-old defender has proven himself to be one of the best young defenders in the league. Fofana has since quickly integrated himself into the Leicester City team, helping contribute to Leicester's impressive performance this season currently placing them on-track for a Champion's League spot at 3rd in League.
That's why FIFA 21 has given Fofana's in-game avatar a nod in the tune of a 90 Defence score and a 90 Physical score. This reflects real-life Wesley's insane intercepting abilities. As an extremely young player, fans are watching closely to see how this French youngster develops as a defender – but commentators are already comparing him to the likes of Premier League legend Virgil Van Dijk. FUT players are sure to love him as a great member of any team's defence.
It's time to break the bank for these Premier League giants
If your head has been turned by one of these excellent players, or by any of the 15-man Team of the Season, you'll need to stock up on some cash. If you want your hands on the likes of Bruno Fernandes, Jamie Vardy, Marcus Rashford or Mason Mount, you may need some help in getting some Fifa Coins.
That's where Eldorado.gg has you covered. You can get 300,000 coins for under $21! This is a great way to get your hands on one of these TOTS players on the Fifa FUT open market. All payments on the site are guaranteed by TradeShield to keep you safe from scammers and fraudsters. You'll only pay when you've received your coins, so there's nothing to lose! Go on, build the team of your dreams!