Is football betting still growing in Britain?
Football betting has been a long-standing pastime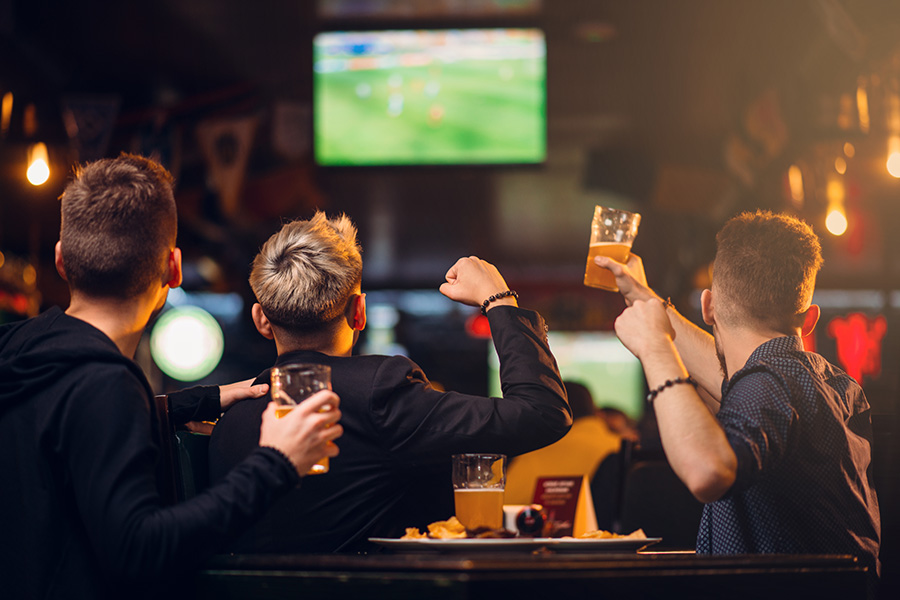 Football betting has been a long-standing pastime for the British public for hundreds of years. But it wasn't always as organised and well managed as it is today.
Some of the top clubs in the UK have been around for well over a hundred years. And local fans have been placing their bets every week in one way or another since they first took to the pitch.
This interest has risen steadily. And the introduction of online options means that it is now easier than ever to have a wager.
The gross gambling yield for all types of sports betting grew from £92 million to £204 million between 2019 and 2021. As a result, it is now one of the fastest-growing industries on the planet.
Why gambling grew so fast
The global pandemic obviously had a lot to do with the increased gambling activity over the last couple of years. With so many people working from home and suffering various lockdowns, football betting sites enjoyed a huge uptick in visitors.
But it was already on the up before this happened. Betting on The Premier League, in particular, has gone from strength to strength every year. And as more supporters around the world tune in to catch this top action, a flourish of gambling interest has come along for the ride.
The niche is expected to continue growing. But not at the same rate that we've seen recently.
Why are football betting sites so popular?
The best betting sites have done a fantastic job of bringing all of the sporting action online. They offer a range of possibilities that brick-and-mortar shops can't compete with. As a result, their popularity is growing and shows no sign of slowing down just yet.
Different markets and football odds
Placing football bets online gives you access to an incredible number of markets. And in-play betting has only helped to increase the offering as well.
Understanding odds and prices can be tricky for a newbie. And when visiting a local bookmaker to place a bet, it can be a little intimidating. By placing your bets online, you can take all the time you need to understand how it all works. Moreover, they calculate your bets automatically for you. So this removes any worries that you might have had previously.
Before the digital era, it was only possible to place a handful of regular flutters on your favourite football match. These included match-winner, top goal scorer and a few others. But now you can take a punt on the number of corners, cards, over or under goals as well as a number of novelty bets as well. The options are quite incredible.
Bonuses and offers
When signing up for a new account at the majority of football gambling websites, you can often land yourself some top bonuses. Brick-and-mortar bookies simply cannot keep up with these deals.
There are plenty of overheads involved with running a physical shop. And having an online presence instead gives a brand the chance to pass on some of these savings. You can find hundreds of pounds worth of free bets and even combo deals that give you a chance to play casino games as well.
But always remember to check out the terms and conditions to make sure that you fully understand the deal.
Addition gambling fun
As we said, football betting brands are now offering much more than just a sportsbook. The addition of casino games has opened up the individual niches and created a fantastic chance to get all of your gambling requirements in one place. Furthermore, many sites will now give you options to play bingo also.
Having an account with a brand that gives you all of this action is extremely convenient and saves you from searching for different types of action with various operators.
How to find the best sites
To find the best places to have a flutter, you can either go it alone or hear what others have to say.
The problem with making your own way through the myriad of options out there is it will cost you time and money.
There are thousands of possibilities. And to create an account at each and every one would take a long time. Moreover, you will often need to make a deposit to see how the website works. And doing this to decide if you like a site or not could cost you a pretty penny eventually.
As a result, many people are reading bookmaker reviews to find their favourite football betting sites.
Sites like these give you unbiased opinions and all of the essential info that you need. In addition, you can also see what bonuses are available at the moment.
These welcome deals create a top chance to place some free bets. And this, in turn, lets you try out the brand without risking too much of your own cash.
It can take a little while to get used to a betting portal. And doing it for free is a no brainer.