How to bet on live football online?
Do you think that you are good when it comes to ma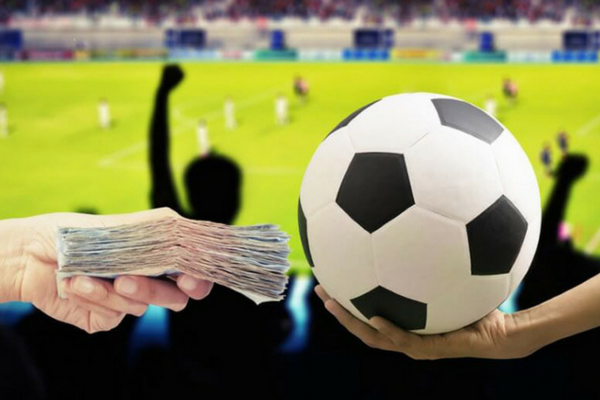 Do you think that you are good when it comes to making the right football predictions? Why not take advantage of it to do something more?
Live football betting on sites like Betway has become the go-to choice for most punters. It not only gives you a chance to have the ultimate betting experience but also a more extensive range of money-making prospects. For instance, live football betting with Betway online is both simple and fun. Plus, you can get started with Betway anytime you want.
If you are new to the concept of live football betting, then here is everything that you need to know.
What is live football betting?
In the past punters could only make wagers before a game. Once a match started you were locked out from placing a bet. However, sportsbooks went a step further to ensure that punters could get a better betting experience. Therefore they designed a system, which could let punters place bets when a game is underway based on the outcome of what is happening on the pitch. The odds change on particular periods and also based on specific events. And that is what is called live football betting.
How to bet on live football betting.
One of the advantages of live betting is that it reduces the risk of potential losses. However, you will need to have good odd margins, which will guarantee a win. But the odds will always be changing, and you will be prompted to make rush decisions. To avoid making losses, you will need a betting strategy. Here are a few tips which will help you make all the right decisions when you are betting live on football.
#1. Bet before the game.
Most experienced bettors will place a bet before the game starts. This will give you an advantage because it will ensure that you have done your research. Although it is not a must, you have a pre-game bet it gives you leverage.
#2. Keep track of your bankroll.
Live betting can get you carried away easily. If you are going to make a couple of bets in real-time, you will need to keep track of how much you have risked in the match. When you are placing multiple bets choose a sportsbook that has an interface which will monitor all your bets at once.
#3. Watch the entire match.
If you are going to place a live football bet, then make sure that you are watching the game. You might catch something that will give you leverage over the opponent. Moreover, you will avoid betting on wrong lines.
#4. Avoid placing too many live bets.
If you have too many bets, you will not be able to monitor all of them. It is best that you place live wagers on one or two games which you can focus and watch. When you are planning to make some extra money on live football betting, you need complete attention while watching.