How to Bet on Football for Beginners: Tips to Know
As sports betting picks up the pace in the online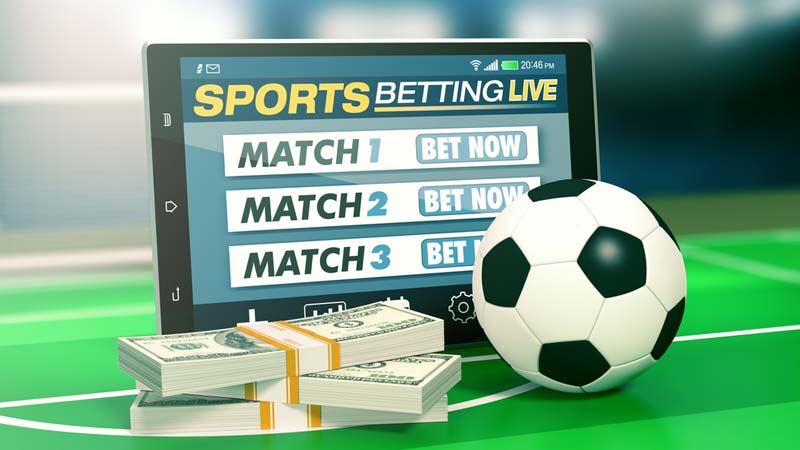 As sports betting picks up the pace in the online paradigm, more and more bookmakers are trying to innovate their services. Offering tips and predictions is one of the simplest ways to get an edge over competitors. We've got you covered if you're interested in some sports betting previews.
The question is, what do you do with the previews? You go through them to use them on your day-to-day betting, right? But what if you're not proficient enough in the industry yet to effectively use the tips and predictions.
That's the exact problem we will target in our guide today with football betting as our example. We're going to learn about the history of football very briefly and then move on to some tips that you can use. Let's go.
The Short History of Football
If we keep pushing back on history, who knows how far back we can go! People from thousands of years ago have been playing it as if it's a game with a ball. Maybe not like the football we know now but some primitive version of it.
The birth of modern football was supposedly in England. Before that, the sport was not nearly as organized to keep track of. It's no wonder because the British have gifted quite a few major sports to the world, cricket being one of the most prominent.
The earliest history of club football dates back to 1824 in Edinburg. But the Notts County Club that started back in 1862 is still in circulation! The first-ever domestic league, at least recorded, is the English Football League, and it began in 1888.
A few years later, the Football Association Challenge Cup, commonly known as FA Cup, came to life. That was also when national teams started to cross over to other countries to play friendly matches.
The Federation International De Football Association, or FIFA, was formed in 1904. That's when the sport started to get in shape in an international context.
Interestingly, England didn't join the association right away! It's interesting because England is the founder of the sport after all! But it later decided to join and participate in the World Cup too.
Fast forward to today, football is one of the primetime sports in the world. Leagues like the English Premier League, Bundesliga, La Liga, and even international tournaments like FIFA World Cup and Copa America are massive markets for football betting. Hence, bookmakers are offering tips and sports betting previews all the time.
Football Betting: How to Start
So, you want to bet on football too. But you can't expect to jump into the industry and succeed right away. There's a preparation phase you must complete before you can bet on football. Or even know where to place the bet. Let us help.
Learn the Lingo
If you've never bet on any sports before, you first need to understand what it means. Terms like odds, markets, full-time, half-time, handicaps, 1x2, etc., are all commonly used in football betting.
If you don't know what these mean, how can you expect to place an accurate bet on a market that goes well for new punters? This distinction is very important because not all kinds of bets are suitable for all players. We're going to go in-depth in our types of bets section.
Learn the Sport/Teams/Players
Learning the betting lingo is surely a good start. But you also need to be very good at football. Considering your passion for the sport, it's safe to assume that you already know the basics of how football works.
However, only the basics aren't going to help you very much if you want to place real bets. You need to polish your game by keeping up with the news, previous statistics, current performance, etc.
Find Good Bookmakers
It's a massive challenge, especially for new punters. There's an abundance of online bookmakers, and very few of them are worth your time. The best way to figure out which ones are good is by checking out the BetZillion website. It has all of the finest bookmakers from all over the world compiled in one place.
Types of Football Bets
As promised, the betting expert will list and explain a few of the most common bets for football. When you start betting, these are the bets you should primarily target.

1x2: 1x2 bets are betting on the home team to win, the away team, or the draw. Football is the most common platform for this bet to shine, but it can also work with many other sports. Sports betting previews often include 1x2 potentials.
Goals Over/Under: This bet is based on the number of potential goals in a football match. The bookmaker will determine a value, and you'll bet either over or under it.
Goals Even/Odds: This is a great bet for new punters. You get paid according to the odds. You have to guess whether the total score of the game will be even or odd.
Handicaps: Handicap betting is probably most popular for football. It's exactly what it sounds like. The favorite team in the game gets a handicap that opens up more room for punters to bet on the underdog.
Bets Tips for Your Profit
Football betting tips and predictions can have 2 meanings or aspects. The first aspect is where a bookmaker shares "tips" with you regarding a particular match. Those tips and predictions are valid for that match only.
The other aspect is when an expert shares their insight with you as football betting tips. You already got the first aspect from the football betting previews shared near the beginning. It's time for the other part!

Unless you focus on goal markets, you're more likely to lose in equal strength football matches.
Don't bet on every match you come across. Pick your selections based on the offered odds.
When utilizing 1x2 bets, mostly bet on 1, as in the home team. Home teams always have the advantage.
Try to find matches with relatively big differences in team strengths and back the favorite. The profits will be shallow, but these bets are extremely safe.
Leagues are the best for regular betting. International tournaments are too unpredictable. And cup matches have a lack of resources when it comes to players.
Never follow the sports betting previews blindly. It doesn't make them right. Like you can predict some things in advance, the bookmaker can get too. If a preview seems wrong to you, your gut is probably right.
Final Words
Football is one of the simplest sports for betting. Then again, if you've never done it before, it will feel equally intimidating to you as the rest of the sports. If you have a passion for football already, understanding the betting paradigm is only time for you.
Football betting previews are a great way to improve your odds of winning during the initial days. Once you become proficient enough, you can create your sports betting previews.