How Betting Could Influence Minor League Football In NZ?
In recent times, match-fixing fears have disturbed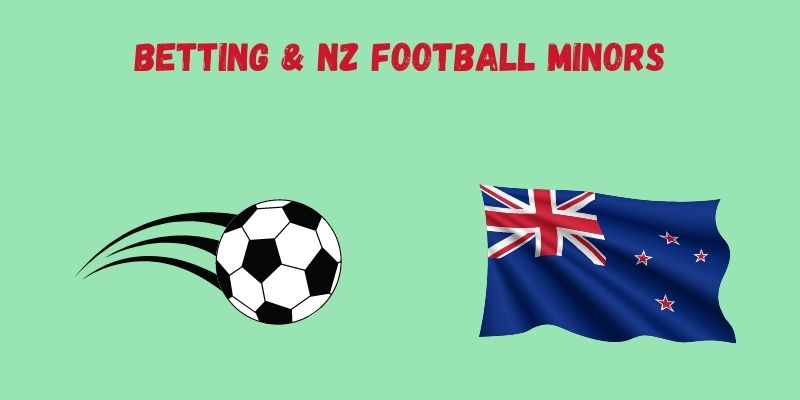 In recent times, match-fixing fears have disturbed New Zealand Football's regulatory body. This case is consequent upon the growth that has enveloped the NZ grassroots football league.
The NZ grassroots football league has been captivating the interest of sports gambling sites. As a consequence, offshore sports betting platforms like Bet365 have odds up for bets on their site for games played by clubs made up of young players–players as young as 15.
First of all, 'pitch-siding' has come to be a familiar scenery at these grassroots games. And, since pitch-siding has now been legalized, it is now easier for these bookmakers through side-line observers (who watch right from the pitches) to get reports and inside information that can be used in the sportsbooks.
The New Zealand football governing body has continually beckoned on these offshore gambling operators to shun the act of putting in odds on their platforms for these grassroots games. Sadly, all of these beckons have fallen on deaf ears repeatedly. It is understandable to some extent as online sports betting generates millions from Kiwis gambling online.
Hence, it is doubtful that these bookmakers will willingly withdraw lower odds placed on lower league football.
Rising Popularity of Grassroots NZ Football Betting
First, we will love you to understand that presently, there has not been any circumstance of match-fixing, either confirmed or suspected. But NZ football especially in the grassroots is walking on broken shells.
Why is that so?
Major stakeholders in the sports industry In New Zealand –including sports administrators and coaches– are wary of the growing threat of match-fixing in New Zealand football. In most cases, CasinoDeps sites for gambling do not permit such behaviour. This is as lower-level matches comprising players as young as 15 now generates as much as millions of dollars in stakes on offshore online betting platforms.
Julian Bowden, Chief Executive of Mainland Football, explains that it is almost impossible to avoid match-fixing as he has noticed a pattern identical to how match-fixing began "overseas". The idea and act of match-fixing have not been a significant menace to New Zealand Football as a whole but the advancement and expansion of New Zealand's soccer leagues and the millions it has drawn through gambling are giving rise to the growing concerns of sports regulatory bodies.
The central contention is with the lower leagues as it is clear that the main premiership football is controlled properly. The Internal Affairs Departments in the state are likewise worried but there is for a slightly distinct reason.
For them, they worry that this rise in the popularity of bets on the grassroots leagues which constitutes primarily teenagers will steer up a rise in problem youth betting.
Both bodies are rightfully concerned. The popularity of grassroots sports betting in New Zealand is growing significantly and it is only right to be concerned about the likely ripple effect this growth in prominence might result in.
Possible Match-Fixing Behavior
Presently, punters from different corners of the world can put in stakes on the results of matches played by grassroots teams such as Dunedin's Roslyn Wakari, Christchurch's Cashmere Technical Reserves, or Queenstown Rovers. These punters can as well place 'spot bets' on numerous things such as the number of corners in a match, number of goals to be scored, players to get booked, to the last team to score a goal.
How do they do this?
These offshore bookmakers simply exploit the fact that pitch-siding is legal. An offshore bookmaker like bet365 employs the services of observers on the sidelines to provide reports on these matches. This act is now a norm and a common practice. It is not strange to find a ton of 'pitch-siders' by the sidelines during these grassroots games.
As we mentioned earlier, Mainland Football Chief Executive, Julian Bowden explained in a statement that it is almost impossible to hinder the occurrence of a match-fixing event in New Zealand as it is similar to what led to the rise of it overseas.
"Four years ago this wasn't an issue. Now we are taking it seriously. We haven't seen any results that look suspicious but we are hugely aware of the discussion.", he further clarified.
In July, Internal Affairs Minister Tracey Martin inaugurated a public dialogue document to deal with online betting. According to her, "Since the current Gambling Act came into force in 2003, new technology had dramatically altered the way New Zealanders gamble. It's now time to check whether our gambling rules are appropriate."
Andree Froude, a member of the Problem Gambling Foundation expressed her amazement as to why it was important to be allowed to stake on any sport with amateur players who at their age can't even gamble as well.
She lamented saying, "Sports betting, and the advertising that goes with it, normalizes gambling for children and young people and affects the integrity of the sport. In Australia, recent research found that 75 percent of 8 to 16-year-olds think gambling is a normal or common part of the sport. Is that what we want for our kids?"
In their vein, NZ Football announced that it had retained an integrity register since the beginning of anti-match-fixing and sports betting laws in 2015. It remains to be seen what the future holds for this league of amateurs.