Gerrard challenges Red's youngsters
Gerrard challenges Red's youngsters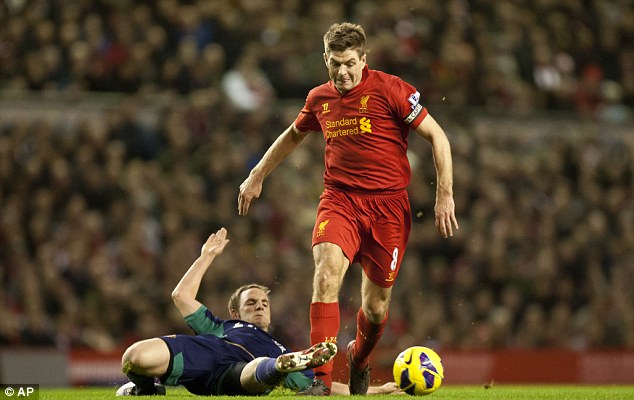 Steven Gerrard has thrown down the gauntlet to Liverpool's rising stars to shake off the tag of youngsters and assume responsibility in the first team.
"You only get described as a young lad for a certain amount of time and then it's time to become a man and perform on a consistent basis.
"There is great talent at the club at a young age; the manager has been trying to get a young group of players together that can perform well for him.
"It's a big season for a lot of players - you look at (Raheem) Sterling and (Jordan) Henderson.
"Of course it's a big season for every player we've got, but I think the supporters will be looking for the young lads to step up now, try to push people out of the way and become regulars in the team.
"I'm certainly looking forward to seeing what happens with those young players."
Gerrard praised Rodgers for the way he has handled the young players at Anfield.
"The manager is fantastic with the way he does it; he invites a lot of young players down to train with the team all the time," he said.
"It's great experience to come down and play with the first team.
"When they come down permanently, they have sampled it and they know what they're in for.
"I'm excited because if the young lads show the manager that they are good enough, he's certainly shown to everyone that he's not scared of playing them. It's going to be exciting."