Footballers With Their Own Cryptocurrencies
There are several things you can associate with cr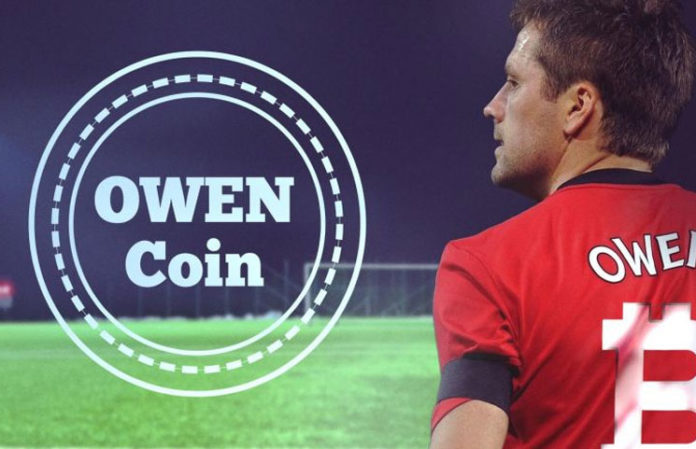 There are several things you can associate with cryptocurrencies nowadays, with one being reputable companies like Luno and their superb online bitcoin wallet. However, we're now seeing the football industry, and football players, taking a keen interest in the crypto scene. It's even led to several high profile pros and retired players developing their own cryptocurrency. Here is a few of the interesting ones.
Michael Owen
Michael Owen, 40, played for Liverpool, Real Madrid, Newcastle United, Manchester United and Stoke City during his career as a professional football. While horse racing now plays a significant role in his life, Owen has decided to get involved with cryptocurrency by investing in GCOX, which is the world's first celebrity crypto exchange.
Following his decision to invest, Owen said, "The world evolves, and I think sometimes you've got to be brave." He went on to add, "As I said, when you associate yourself with the best, then I think you can eliminate most of that risk," on linking up with GCOX to create his cryptocurrency.
Ronaldinho
Ronaldo de Assis Moreira commonly referred to as Ronaldinho, is one of the greatest players ever to grace the beautiful game. The former Barcelona and Paris Saint-Germain star epitomised the "samba style" with effortless skills and tricks, many of which are still talked about today.
Since retiring from football, Ronaldinho has pressed on with multiple projects, and the Ronaldinho Soccer Coin (RSC) is one of them. RSC aims to allow football fans and communities around the globe to be able to make transactions directly, removing the need for a middleman. From betting to sponsorship, RSC can play a crucial role in streamlining each process, while making everything more transparent as well.
James Rodriguez
James Rodriguez, 28, is recognised as one of the best midfielders in Europe. The Colombian, who recently returned to Real Madrid after a loan spell at Bayern Munich, is set to be on the move again in the transfer window. Unlike some of his peers, Rodriguez has kept up to date with the latest opportunities, and this has seen him produce the JR10 token.
JR10, which represents the player's name and preferred shirt number, is a token designed to give fans closer access to the star. JR10 comes with unique perks which include exclusive souvenirs, as well as the opportunity to interact with the former Monaco man. Rodriguez's performances dictate the value of the token, with victories and goals crucial in price rises.
The three players mentioned above aren't alone in their efforts to involve themselves with the fast growing crypto scene. Other footballing stars past and present such as Lionel Messi, Luis Figo and Didier Drogba all retain a vested interest. It's easy to see why too, as branding and life after football has become more significant than ever over recent times. You can expect to see more players following suit in the years to come, especially as the scene continues to grow at breakneck speed.