Football BTTS betting system explained
There are few types of both teams to score bets on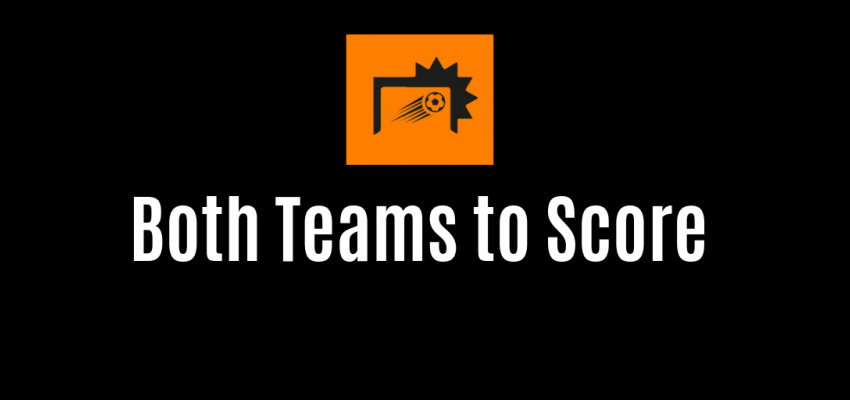 There are few types of both teams to score bets one can place, including probably the most popualr type of BTTS and over 2.5 predictions as well as both to score and win tips. What to learn more? Read on!
Most sports like football and hockey are based on goals or scores at the end of the game. BTTS is an acronym for both teams to score. This means you're betting on both teams facing to score. Let's take a look at an instance in football.
If Premier League heavyweights, Manchester City and Liverpool are playing against each other, a BTTS bet simply means you're backing both Manchester City and Liverpool to find the net by the end of the game. If your prediction is correct, you win the bet. Otherwise, you lose the bet.
On the contrary, you can also bet against both teams to score. If both teams fail to score at least one goal each at the end of the game, then you win your bet. Otherwise, you lose the bet.
Note that BTTS bets do not include overtime. For instance, if both teams fail to score at the end of regular time and then proceed to score during extra time, you will still lose your bet.
You can check top online betting sites in Uganda on Takebet for good odds on BTTS and nice free predictions from their analytics. And if you want to learn more about how to bet on BTTS, this article is a great way to start — so just read on.
Points to consider when doing BTTS strategy
Just like all other betting markets available to punters, BTTS also has its own betting strategy to maximize your winnings. When betting on BTTS, here are some points to consider:
Teams
It is important to study the teams you want to wager on. Do they have good attacking threats or strong defense? What's their present form? Are key players available for the football match? These questions will help you make a decision on if to wager on both teams to score or not.
If Liverpool and Manchester City are playing, there is a high probability that both teams find the net with the level of their attackers. The likes of Mohammad Salah, Diogo Jota, Luiz Dias, Phil Phoden, Haaland, and Mahrez are very good attackers who score often.
Also, both teams are notorious for the number of goals they score over the course of the football season. This sort of metrics and analysis will help you make a more likely prediction.
Consider the game
The context of a game also determines the outcome of a football match. What is the motivation of the players and managers? How important is that match to the teams at that stage of the season? Is it a derby game?
If two teams are fighting for a place in Europe which is likely to come down to goal favors, it is expected that such teams will aim to outscore each other in that particular game.
Likewise, if a football match is a determinant for who wins the league and the teams that go to relegation, there is another factor that can affect the outcome of a game.
Consider the teams' upcoming fixtures
Most managers, especially top teams in Europe are known for resting and rotating players when they have a busy schedule that features strong opponents.
You do not want to be caught in a game where there's uncertainty about which players the managers will field or rest. To reduce your risks in this kind of situation, continually analyze the next five to 7 fixtures of the teams you're willing to bet on.
Advantages and disadvantages of BTTS betting system
The major advantage of BTTS is that it gives punters a higher chance of winning bets in a case where both teams are well known for their attacking prowess. Another advantage is that you are able to analyze the teams thoroughly before making your pick.
On the contrary, the BTTS betting system can easily burn out amateurs or people who do not follow the league or teams they want to bet on. Hence, why it's important to not gamble more than you can afford to lose and use trusted ​​btts and win predictions.
Another disadvantage is that unforeseen circumstances like injuries to key players can easily ruin your prediction. This is why I always advise you to place your bets as close to kickoff as possible. This strategy reduces your risk significantly.
Top questions regarding BTTS betting system
There are some popular questions about both teams to score that we will cover below.
Is BTTS betting system profitable?
Of course, BTTS is one of the most profitable betting markets. However, to maximize your winnings, you need to develop your own working strategy. Most of the punters take use of great bonuses offered by bookies. For example here you can check for free bets in Ghana and other African countries.
When should I bet against both teams to score?
Betting against BTTS bets is most profitable in three scenarios:

If either or both teams have strong defensive abilities.
If either or both teams are poor in attacking their opponents.
If either or both teams will be satisfied with a draw.
When should I back both teams to score?
Conversely, backing both teams to score is most profitable in three scenarios:

If both teams are attacking-minded.
If both teams are poor in defense.
If a win favors both teams.
If it's a derby game or between two tough rivals.
What are the sports that involve BTTS bets?
BTTS bets are somewhat only popular to football because other sports like hockey and basketball count scores in points. Also, it is absolutely rare for both teams not to score points in other sports.
Where to find the best odds for BTTS wagers?
You will find odds for BTTS wagers on your favorite betting site. A good strategy is to compare the odds across a few bookmakers to check the betting site that offers the best odds. Keep in mind that you should always put quality over quantity here. This means you should consider the level of trust the bookmaker has rather than just going for the enticing odds.
How to minimize risks when using the BTTS system?
Here are a few things to do if you want to minimize your risks when using the BTTS system:

Try to place your bets as close as possible to kickoff time to eliminate unfavorable circumstances.
Always analyze the form of the teams and the motivation.
Follow the team news to keep up with important news like injuries and the availability of players.
Do not try to revenge bet. You can easily lose more while doing this.
Only bet what you can afford to lose and always withdraw your winnings.